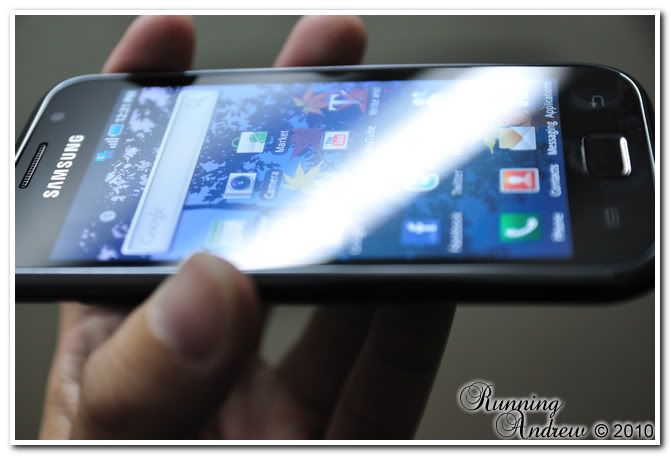 So What's Up?
Everyone has been asking me, "So what's up?", "Do you get to keep the phone?", "Do you have to return it to Maxis?" To be honest, no idea. Everyone is proclaiming their blog getting hits because of their Samsung blog entry(no pun intended). Me? Not much. My youtube videos getting hits by the hundreds but not thousand(again, no pun intended). I did get comments/questions via my blog and youtube video which makes me happy because I'm getting some sort of response from readers/viewers.
I just installed Google Analytics code into my blog. I've been using a site meter which doesn't capture unique page hits so wtf right? What have I been doing all these months? Well, better late than never. I've installed the code so I hope I get a better view of which page is getting more hits.
On to the phone. Typical question: "
How do you feel about the phone?
". I guess this entry would be the last before the result comes out so here goes.
I love it. Not to kiss anyone's ass but I love it. Apart from being my first smartphone, I like the phone because of what it can do; It fits my lifestyle. If I were to look for a new phone, the top criteria for my choice would be a phone which has SWYPE(Android?) text entry method. Its simply revolutionary. No longer do you have to type. I didn't have enough time to make a video log for the SWYPE function so all I share is my experience.
Each time I show the SWYPE text input method on the phone to my friends, they were simply amazed by it. A simple "andrew_chiam@hotmail.com" demonstration was good enough to show off the Samsung Galaxy S. No longer do you have to tap on the screen and making sure you don't hit the wrong key. This is just a MUST HAVE.
Not many applications for Android? We all know that apps for Android is growing day by day and the current main player is Apple for their iphone. That doesn't mean that Android is slacking. Does iphone have swype? hhhmm
I'm not gonna talk about every applications as there are TONNES out there. I've only used a couple which I use most often - Facebook, Twitter, Opera Mini browser and a couple of games. At the end of the day, it all boils down to what you want and need.
The phone IS FAST but the application is otherwise. An example? I'm using Touiteur as my twitter app. Its quite slow at times because it will refresh the timeline, mentions and messages for your twitter account. But the functionality beats out other app I've tried. I knew what I wanted so I don't mind the "slowness" of the app. Who knows, the newer version of Touiteur might have some improvements.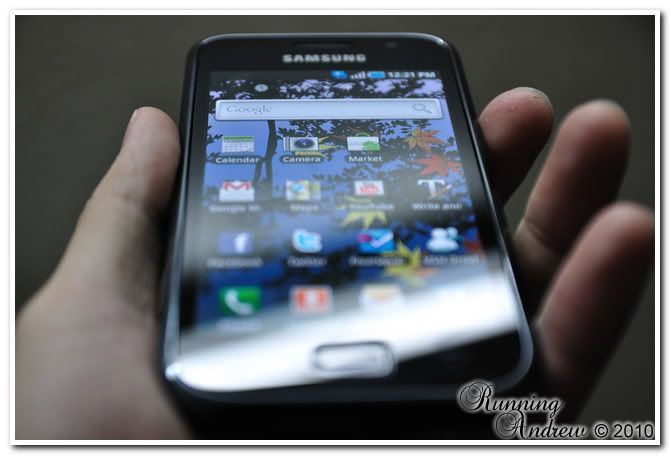 The Super AMOLED screen needs no introduction. My friend thought the screen didnt look clear at first glance. But that was because I set it to minimum brightness. As soon as I set it to the max, his jaw dropped. The awesome clarity and richness of the color was incomparable unless you're talking about iphone4.
My Samsung Galaxy S EXPERIENCE has been great. No matter what the results may be, I've enjoyed using the phone for these 2 weeks(and 3 days :P ).
Thanks you Maxis10
So thank you Maxis10 for choosing me to be part of this engagement program. Hopefully I get to review the iphone4 when it comes huh? :P