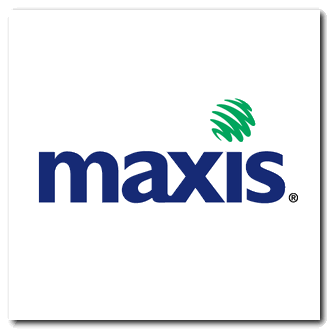 Maxis, one of the biggest and leading player in the mobile and telecommunication industry. They were the first to bring us the iphone 3G and 3GS with different packages to suit individual needs. However, I'm not here to talk about who they are but I'm here to talk about what they are doing. Introducing The Maxis10 Reviewers Programme. How does it work? Simple.
"Why should Maxis choose you as one of the Maxis10 for the Samsung Galaxy S?"
The 10 most interesting video audition will be selected by Maxis and he or she gets to review the new Samsung Galaxy S phone! How cool is that? Here is my audition for the Maxis 10 programme ( Don't laugh la...damn pai seh ).
Maxis did something similar before this for the HTC Desire phone but this time, its the Samsung Galaxy S.
The beautiful Samsung Galaxy S
After receiving the confirmation email from Maxis, I went to Menara Maxis on Friday for the meet and greet session. Traffic to KLCC was extremely bad but I manage to find a parking spot in KLCC within minutes of arriving. Made my way to Menara maxis to join Marcky and some other bloggers.
That is me and on my left is
tekong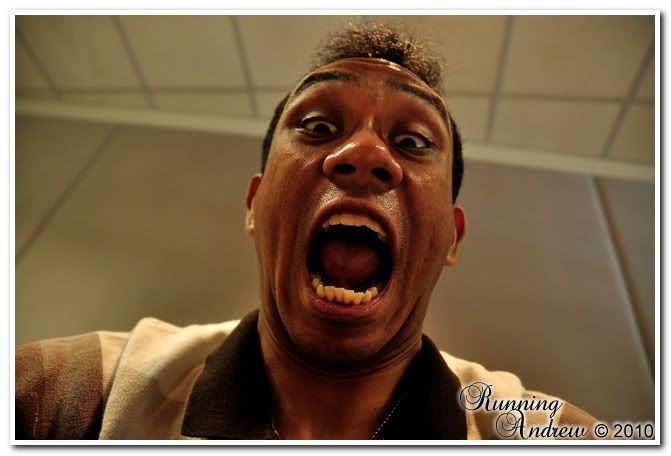 Marcus getting overly excited, so am I actually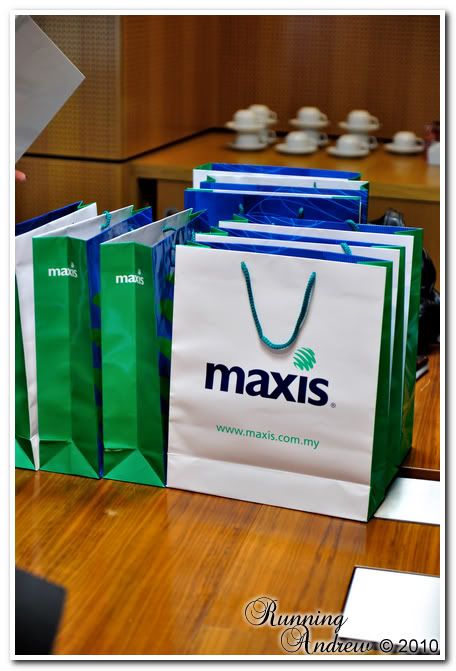 The good stuff awaits us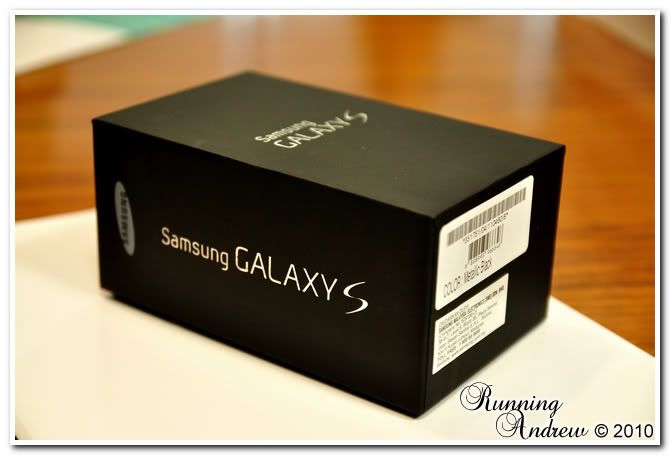 The black box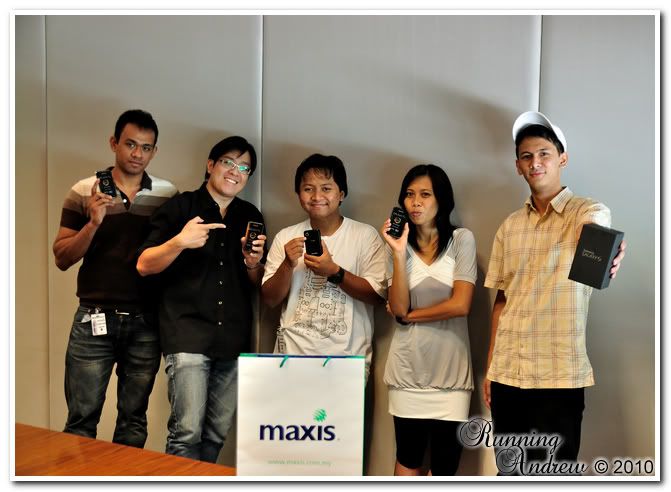 The official Maxis10 Reviewers! L-R: Marcky, Me,
Tekong
,
Atreyustrange
and
Ariff
.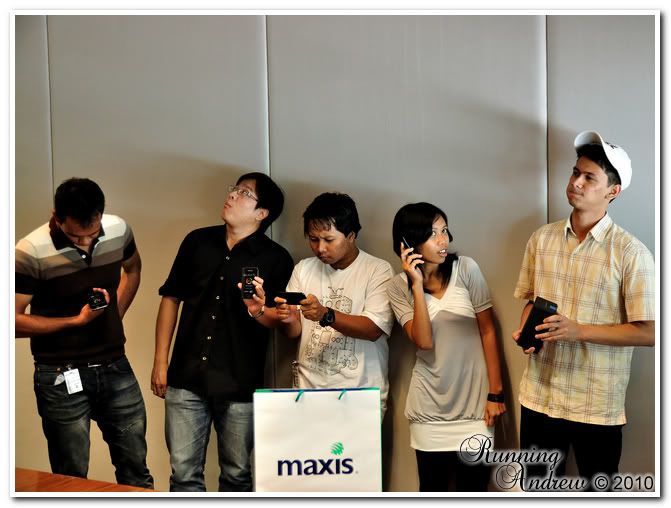 Tak sabar sabar nak guna Samsung Galaxy S
So once again, thank you Maxis for this awesome programme and for giving me this opportunity. Before I end, here are some sneak preview and unboxing of the Samsung Galaxy S.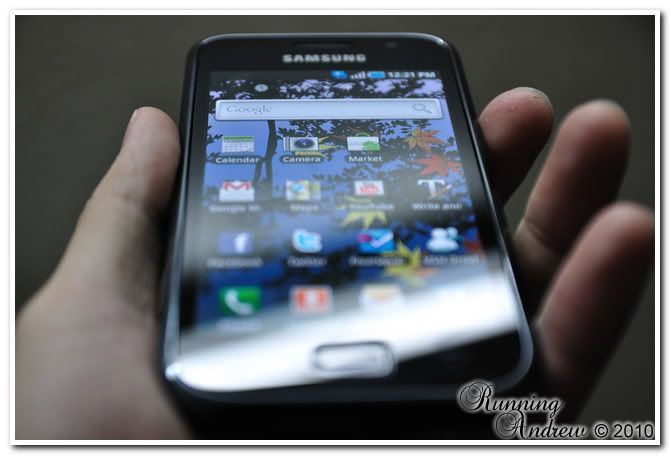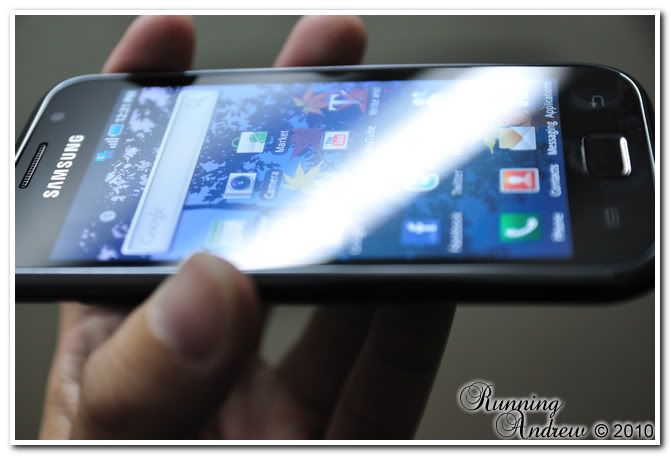 I hope you guy enjoy reading this and do come back for more updates! Stay tuned :)