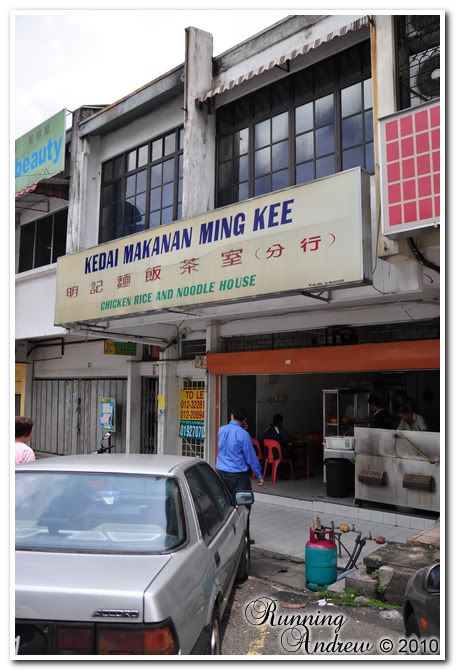 You gotta try it
Finally! FOOD!! GLORIOUS FOOD! This place is one of my favourite shop for Siew Yok Wan Tan Mee. Where is this place? Its along Jalan Perisa, Happy Garden. After some googling, I manage to find some
wikimapia
for nearby surroundings of the place( I hope it helps). I got to know this shop through my colleagues as we would come here for lunch at times. It is PACKED during lunch hour; good food = returning customers.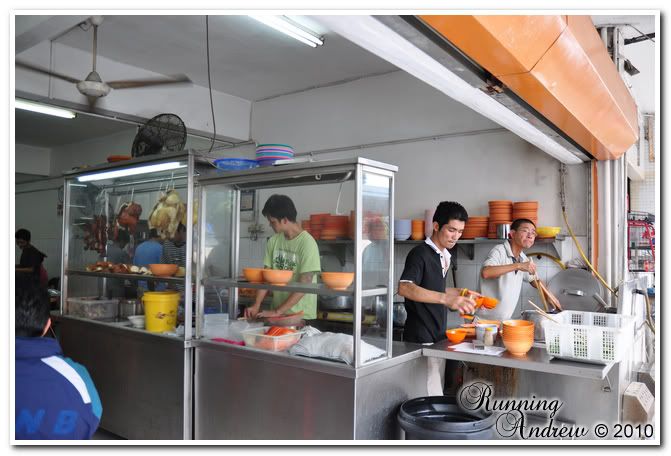 Even the cook and his staffs have to control their drooling while preparing meals :P
The place is famous for their chicken rice apparently. But for this entry, I ordered my favourite wan tan mee. Not sure which to decide?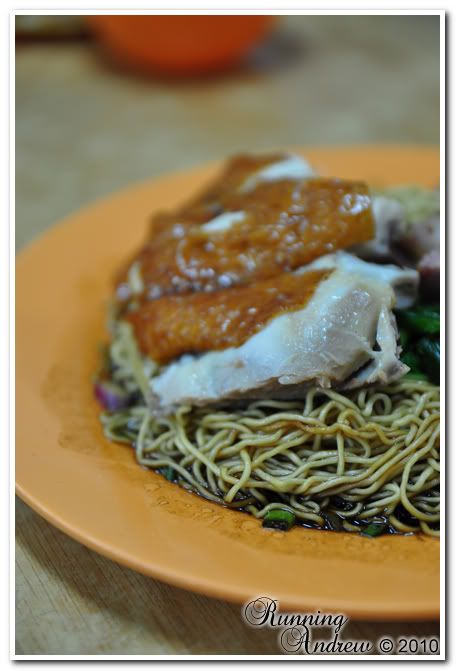 Roast chicken?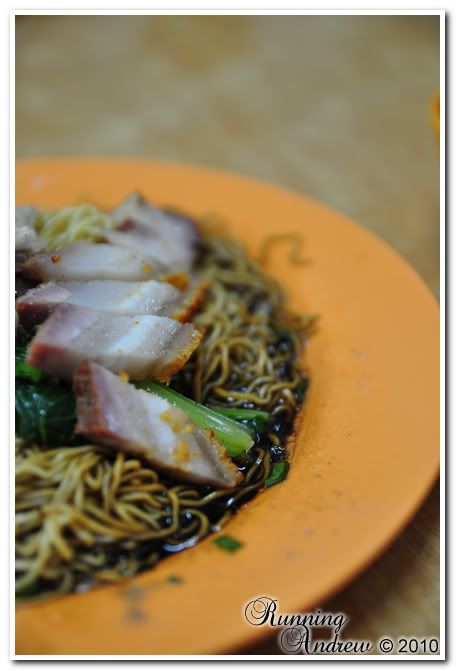 Siew Yok?
How to decide? Both are awesome
.
.
.
.
.
.
.
.
.
.
.
.
Solution?
.
.
.
.
.
.
.
.
.
.
.
.
.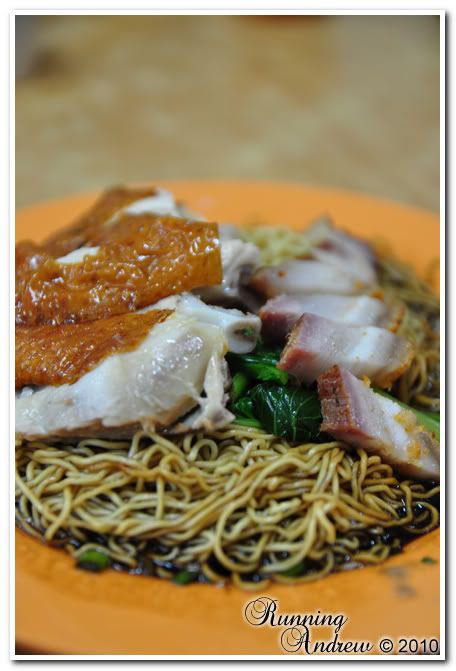 You can have best of both worlds.


The noodles are cooked perfectly and not soggy. Not sure if its their own noodle but they are nice with the springiness in each mouthful. Their roast pork is also not overly salty which preserves the taste of PORK. I wont over exaggerate with this simple meal but one word; NICE.
Definitely a must try! I highly recommend this place. Sorry I can't be more specific on location or phone number. I'll try to get it when I dine there again. Till then, happy eating :)