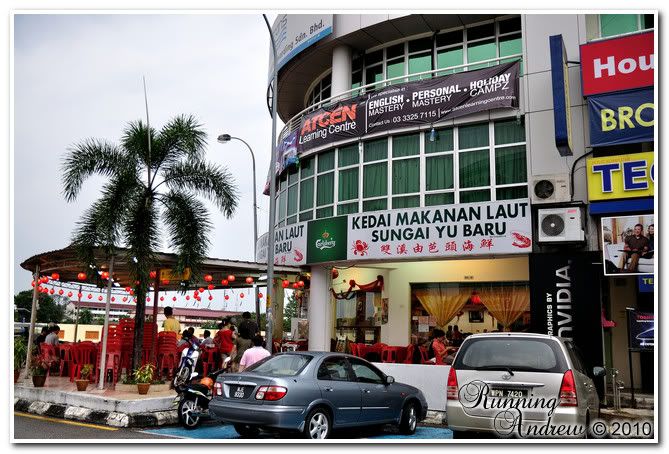 See-Food-Diet are not allowed, They only have seafood here.
Sorry for the lack of updates! Was busy during the weekends but I am back with more food review! This is one of the three :) So make sure you check my blog for the remaining food review. Details and location of the shop is at the end of the post so don't worry :)
As you guys know, it was a 3 days weekend last week(well, for most of us anyway). For me, my parents were down from Setiawan (no...I'm not from Setiawan). I manage to spend some quality time with my parents, my sister(and family) and also my fiancee's family(+ relatives :P ). Finally, I get to review this place. The seafood here is awesome. Klang is also well known for Seafood okay! Not just for Bak Kut Teh! I won't say its the best but the food is definitely worth trying out. Tak rugi punya la....masih best! My fiancee's aunty made reservations of 3 tables as well as pre-ordering the dishes. Once again, I didn't find out the name of the dishes but I think the dishes here are pretty common.
Veggie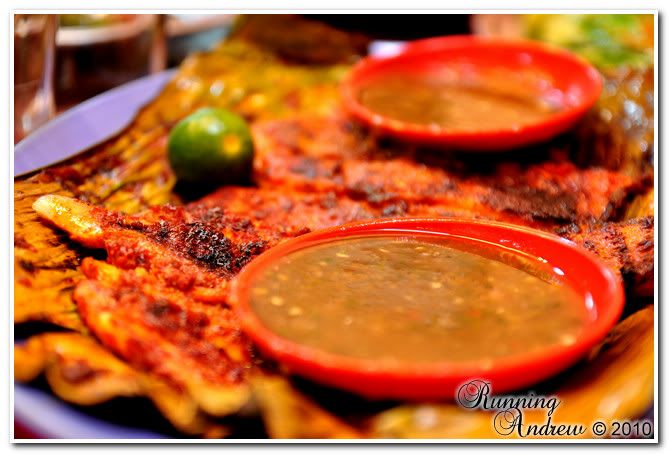 My favourite dish of all time. Ikan bakar!
The ikan bakar here is a MUST TRY. The one we have here is using Stingray a.k.a Ikan Pari. What makes it so awesome? Nolar...not the lime but the special chili sauce! If I remembered correctly, you can also order ikan bakar using ikan kembong or Selar. Once again, MUST TRY!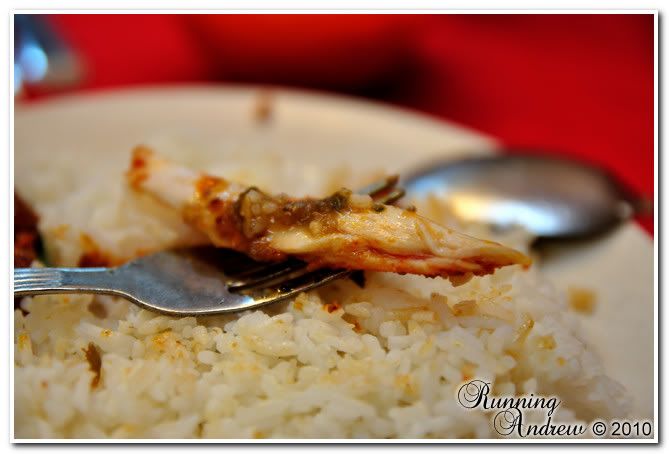 NOMS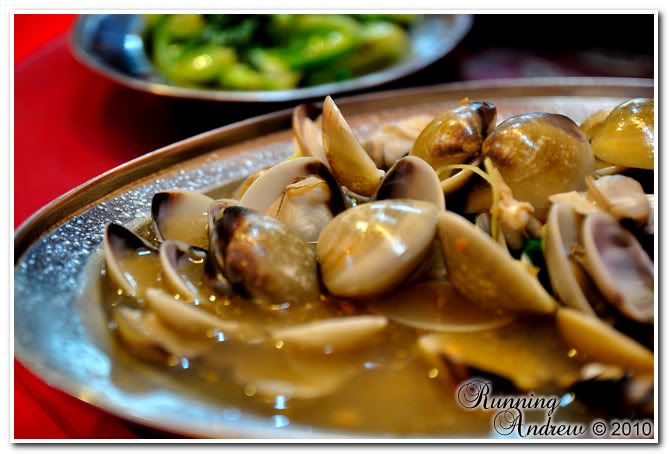 Next up, we have LALALALA...wait, too many 'LA'. Ok,
LALA
.
What can I say? These are cooked properly and not like some places where half of the dish are with the lala's shell closed! Shell closed = Not Cooked! And of course, the lala was fresh :) It was....how should I say it... "QQ" as some might describe it for "springy". Take note, I think this lala is not those typical small ones. As you can see, the shell as well as the lala is bigger. So do take note when ordering.
Lai Liu Har ( Prawn)
Another common dish found in chinese restaurant. The ones served here are big. To give you a slight idea in terms of size, some places serve this dish where their prawns looks like scrawny dried chili. The one served here is like a slice of a potato wedges(er..not that big la but you get the picture). Highly recommended.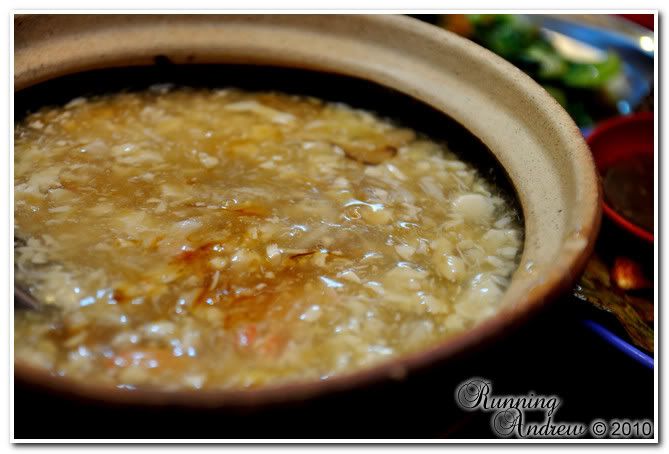 Some shark-fin-soup-with-no-shark-fin-but-alot-of-tofu-and-crab-sticks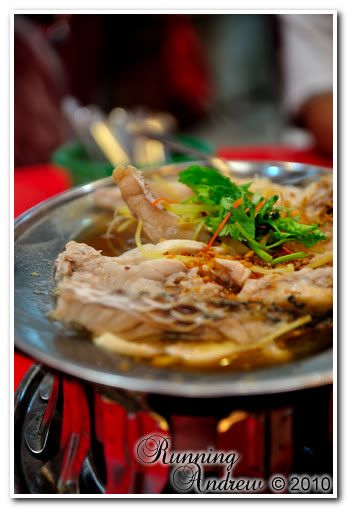 Steamed Fish :) As fresh as it can get!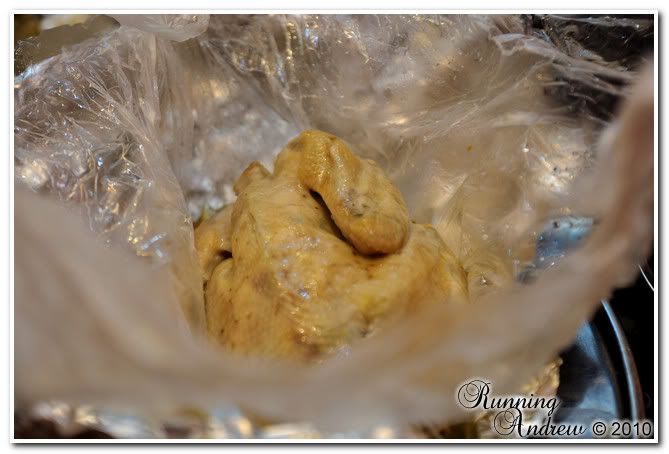 Some steamed herbal chicken. Very Tasty!
Wait, something is missing.
Do you know what it is?
.
.
.
.
.
.
.
.
.
.
.
.
.
.
.
.
.
.
.
.
.
.
.
.
.
.
No?
.
.
.
.
.
.
.
.
.
.
.
.
.
.
.
.
.
.
.
.
.
.
.
Try la...
.
.
.
.
.
.
.
.
.
.
.
.
.
.
.
Give up?
.
.
.
.
.
.
.
.
.
.
.
.
.
.
.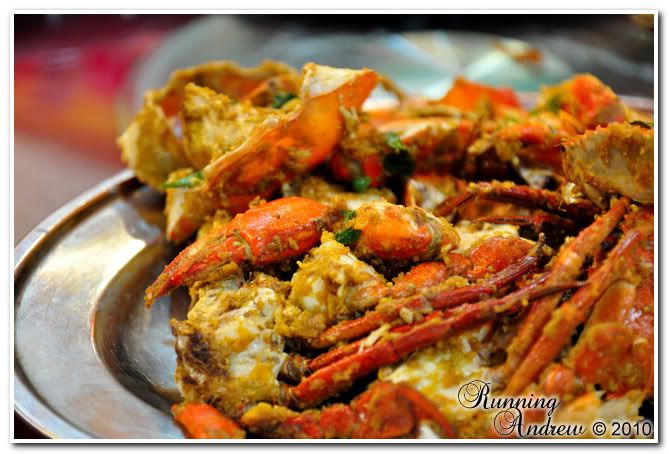 CRABS! This is cooked with ham tan, not Hannah Tan okay! Although I don't mind "eating" her. Ham Tan = Salted Eggs!
Ate alot, chatted alot, and drank alot(I didnt drink any beer though). It was a shiok dinner with loved ones :) Till the next food review. Happy nomings peeps!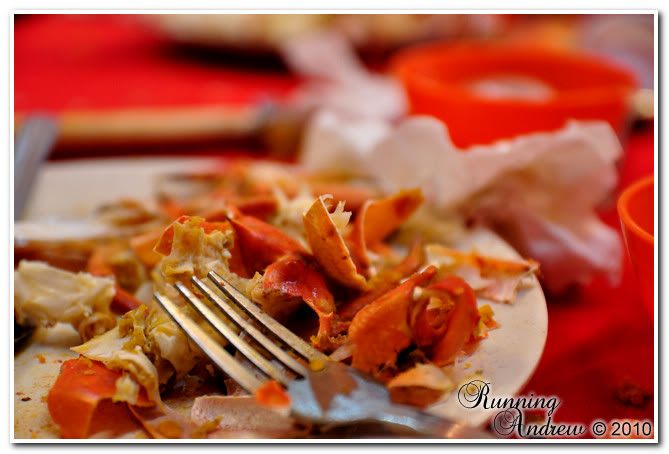 Noms Noms
Address:
No 30-0,lorong batu nilam 3B,
bandar bukit tinggi,
41200 klang,
selangor D.E.
Telephone:
03-33258808, 012-2422290