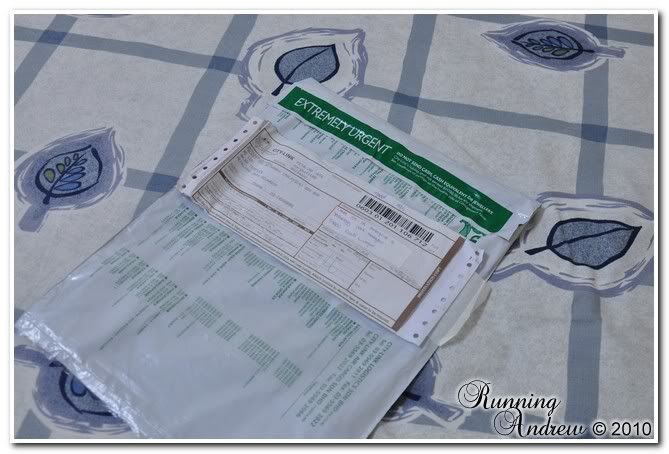 I got a package in office on Tuesday
I entered a contest held by musicRuumz afew weeks back. The contest was dirt simple. Watch a rocking MTV by AC/DC for Iron Man 2 and post a comment. The question? What is the name of the lead character in Iron Man 2 and who is the actor. Only 10 lucky winner will be selected RANDOMLY. So it doesn't matter how canggih your comment is, its still random!
And... *JEJEJENG* I'm ONE of the 10 LUCKY PEEPS TO WIN!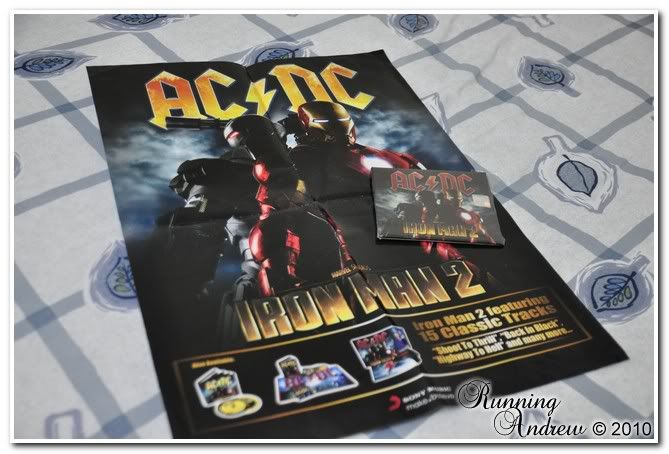 Poster Lelaki Besi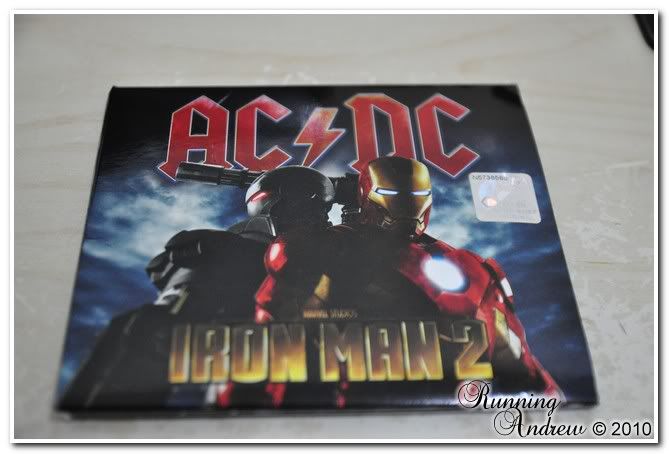 The CD is just some cardboard case instead of the typical plastic CD case, must be going
green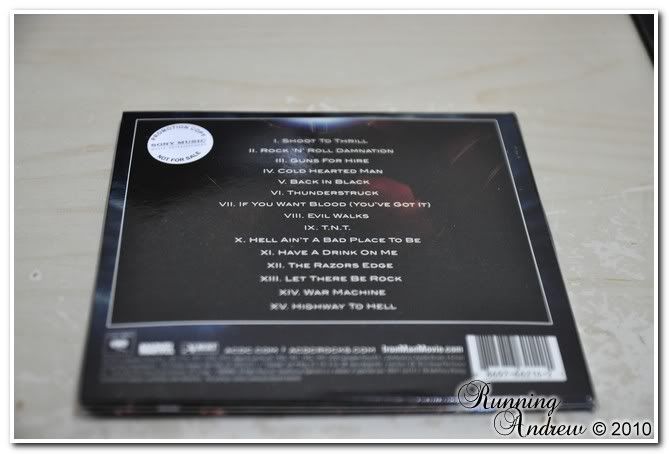 The list of songs *Not for sale sticker*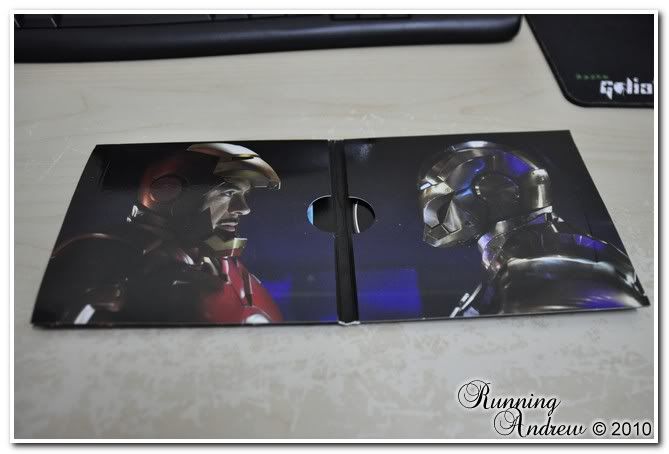 Iron Man and Non-painted Iron Man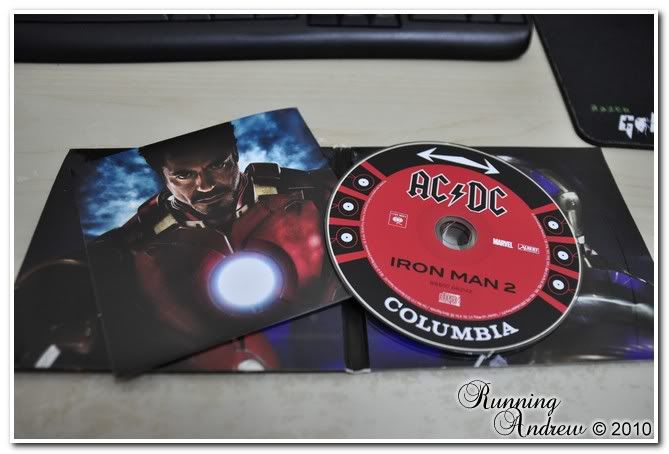 The good stuff
And all I want to say is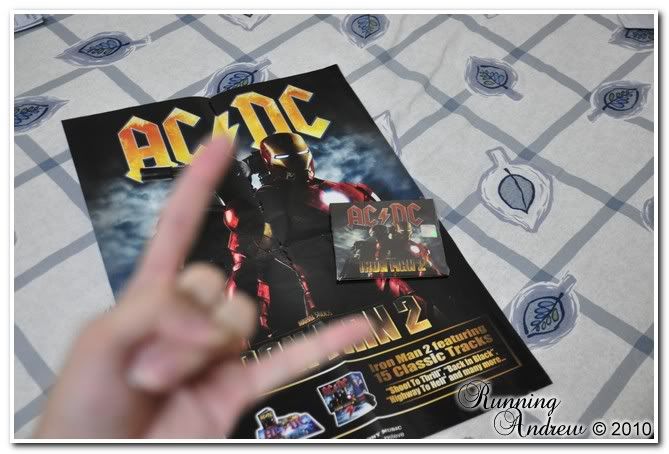 MY RUUMZ ROCKS!