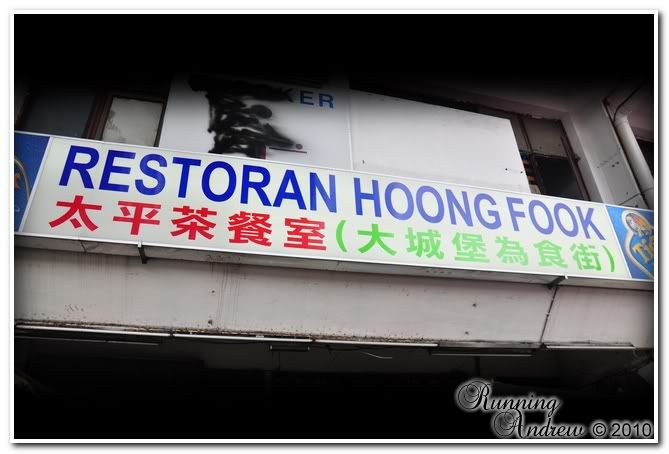 Why so many chinese characters when its just Restauran Hoong Fook?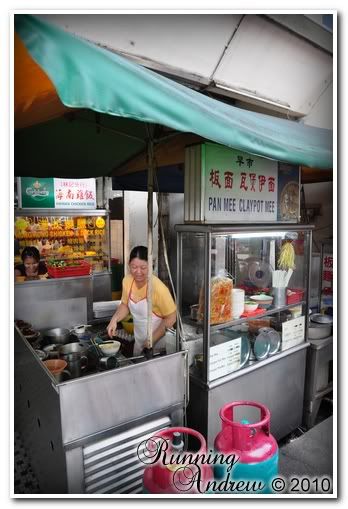 Look for this stall which is at the front
Sorry I couldn't get the address for this as it was gonna drizzle when get got there. I had some cravings for some pan mee that day and a colleague recommended this place so I thought why not, right? Finding a parking spot is as usual; a bitch. But I guess we're always lucky :P we manage to find one within a few minutes. Everyone ordered their own choice of pan mee...here we go!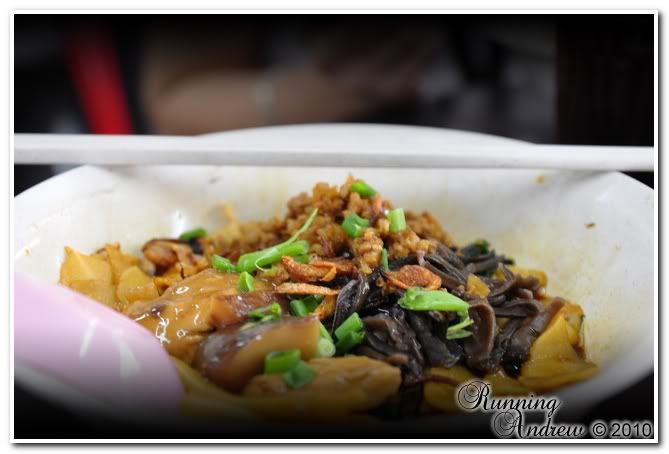 Dry Pan Mee. This is where they randomly "tear" the noodle-dough when cooking
Same goes for the soupy Pan Mee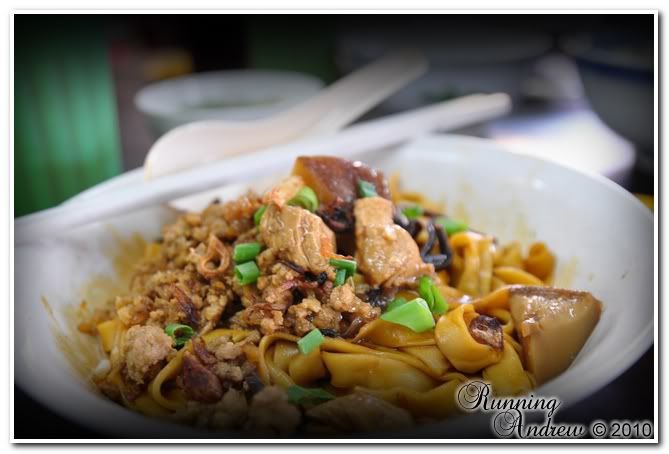 This is my order. Dry Noodle Pan Mee,
Belacan chili sauce with fried anchovies.
This is standard with every dry pan mee order
Here is my take on the pan mee. It's not the best pan mee that I've tasted but for me, I rate it as "boleh makan, boleh cuba". Its not too salty BUT it tastes more on the sweet side; probably because of the type of black sauce that they use. The belacan chili is a must when eating pan mee and remember to add the lime for that extra sourness. Overall it wasn't too bad although it was kinda below expectation for me. Will I recommend it to others? 50 - 50. I won't advice you go all the way there to try but if you're around the neighborhood, do pop by.
Also, if you have any vegetarian friends along, they also have a stall for that. As for taste wise, my colleague said "It was okay"; standard answer hor?
Lui Cha
The soup which goes with it. No, its not the water from the fish pond okay?