Today is gonna be different
WHOA, NO MORE SPAGHETTI! Yeah, just in case you didn't know, I eat rice too you know? Today, I'll show not one but TWO examples of my Chow Fan :P Nothing great la but heck, my first Cooking 101 with rice ma, so support sikit kay?
Chow Fan Style I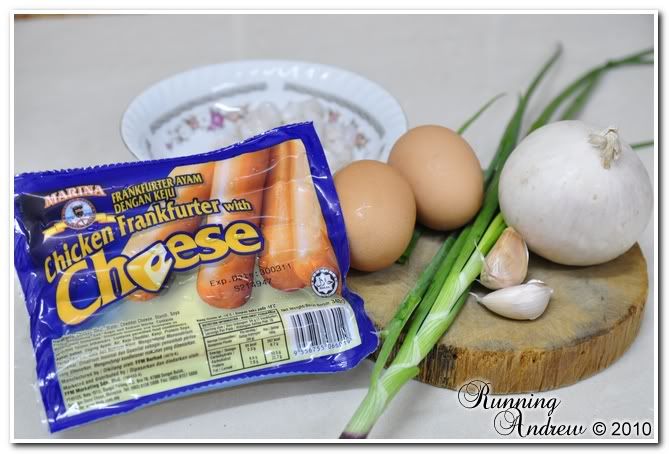 Ingredients:
Onion - I only used half of it
Spring Onion
Garlic
Eggs
Prawns
Sausages to add some meat to my chow fan. Yeah, its processed meat but who cares. Its freaking delicious so screw you!
Sesame oil *not in pic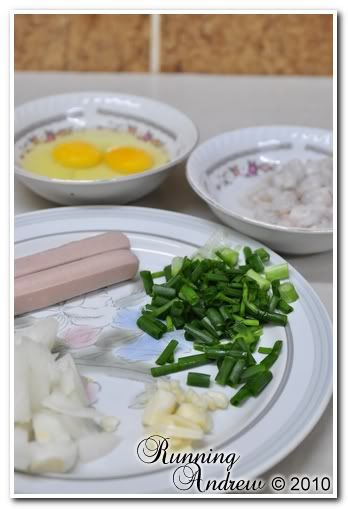 Ching chang here and there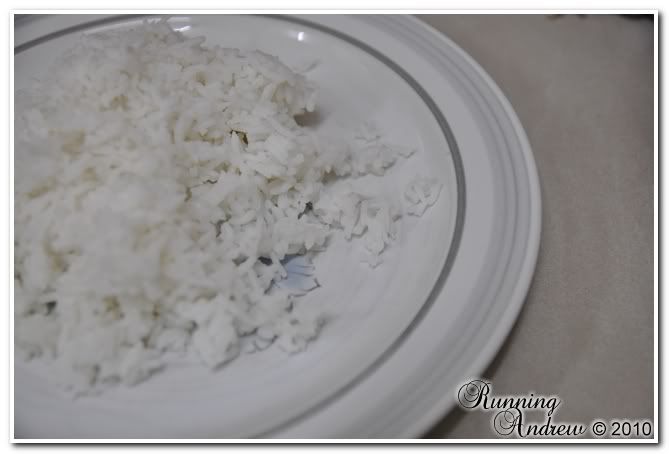 Don't forget the lice rice
And of course, THE KUALI! *jejejejeng*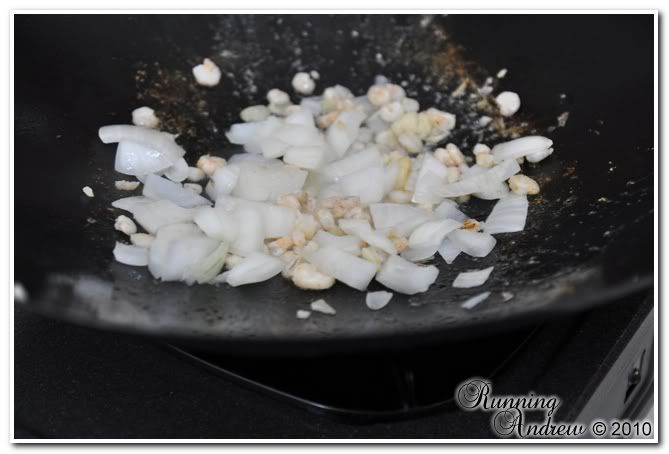 As usual, fry the garlic and onions first. After that add the prawns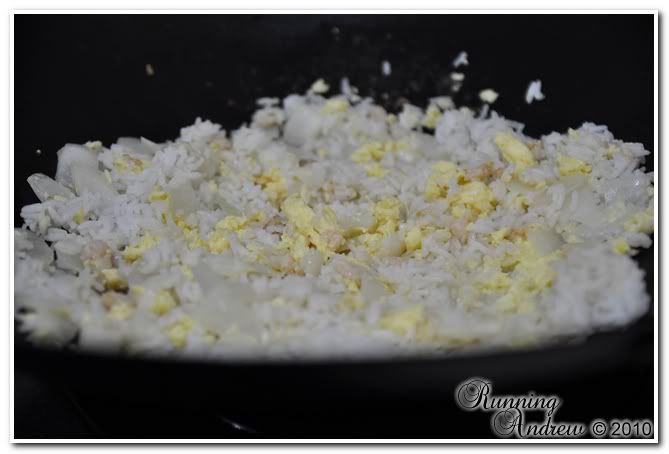 After that, add the eggs BEFORE throwing in the rice.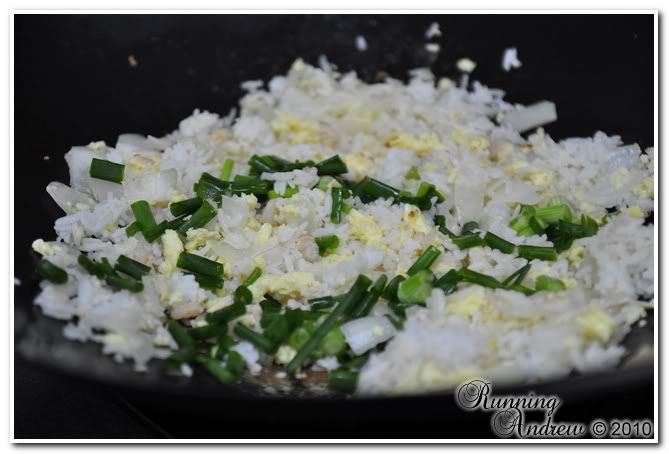 Next up, add the spring onions and some sesame oil
* I cooked the sausages using a non-stick pan*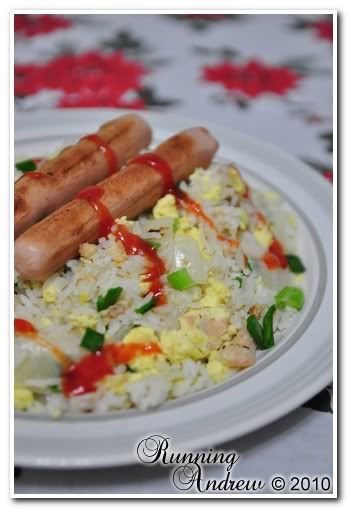 Ingredients:
Onion
Spring Onion
Egg
Pork
Sesame oil *not in pic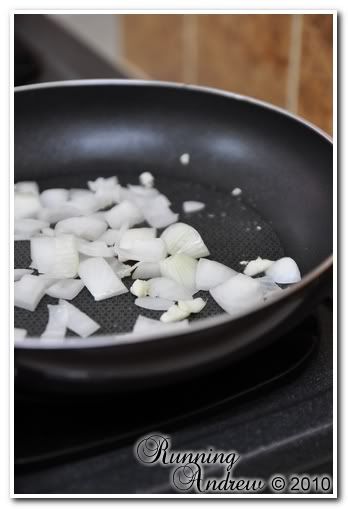 Goreng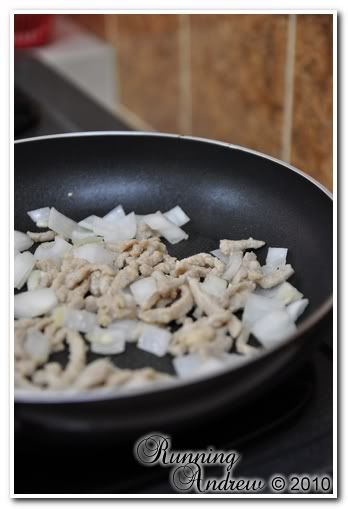 Add ze pok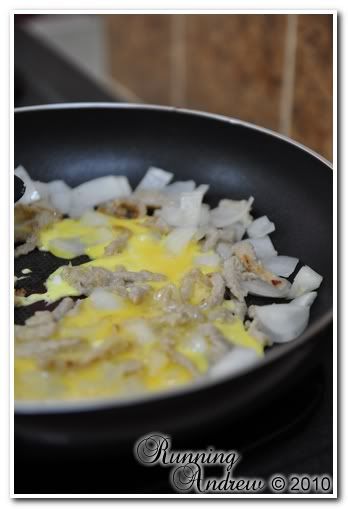 Add ze egg
Add ze rice, ze spring onionz and some salt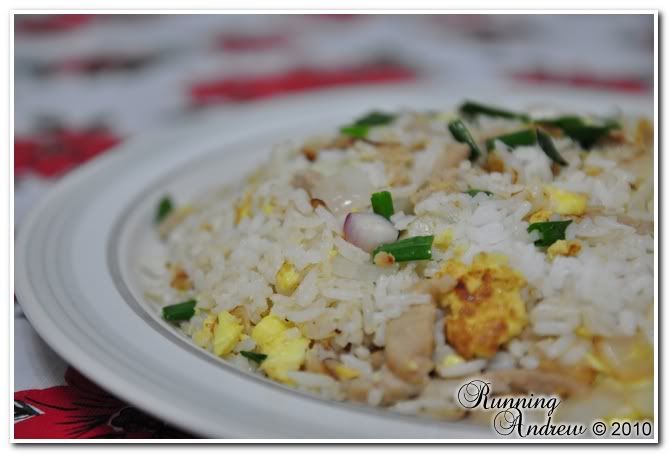 Chow Fan chowed!

Happy chowing your chowed chow fan!