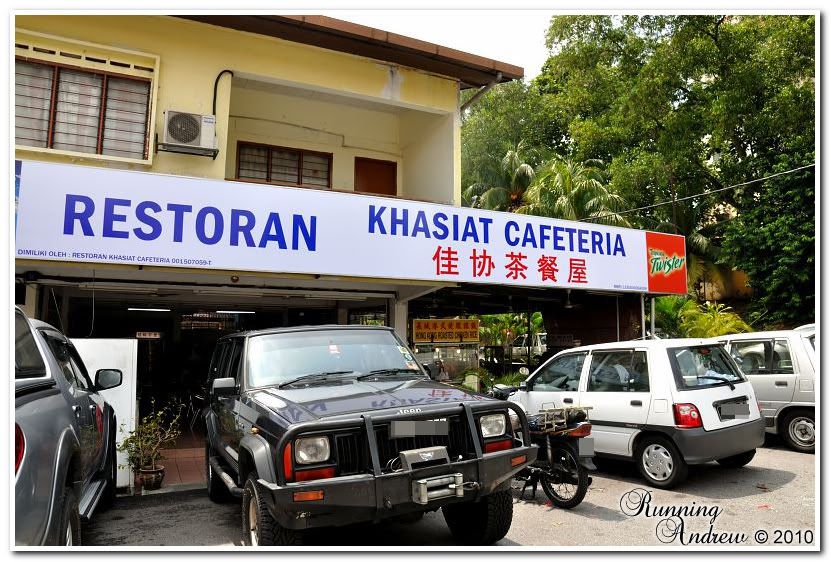 Khasiat Cafeteria(Healthy Cafeteria)
UPDATE 15.03.2010: Uncle Cheng has a new place! Check it out here. The one at Section 17 is no longer available. So do check out his new place.
Okay, I'm partially confused whether if its a restaurant or a cafeteria. Anyway, it doesn't matter because what I'm gonna share with you guys today is an awesome beef noodle stall while its also kinda emo for me. Why? Hear me out.
I am born in Johor Bahru(or just JB in short) but moved to Batu Pahat not long after that. The only memories I had about JB are, I stayed at Taman Pelangi, I go to
Cathedral of the Sacred Heart of Jesus
where they used to have paintings on the ceiling but it has been renovated it seems and lastly, the
beef noodles
at Ang Kim Chwee Coffee Shop that we would normally have after Sunday church service. Okay I'll be honest, I had to google "beef noodles at Johor Bahru" to find out the name of the place but as soon as I saw that coffee shop and that uncle preparing the beef noodle, that is the correct one.
Ever since I came to KL in 2001, I could never find any beef noodle which taste resembles the one I had in JB. Although it has been a really long time since I last tasted that beef noodle in JB, I can still remember how the taste is like. After all, its the taste that holds the memory. The CLOSEST one I found was Yut Kee because the style of preparation was quite similiar; the dry beef noodle had some groundnuts. Sadly, their beef noodle was very salty.
Okay, that was pretty lengthy than my usual post when I write my food review, now comes the not so emo part; the food itself.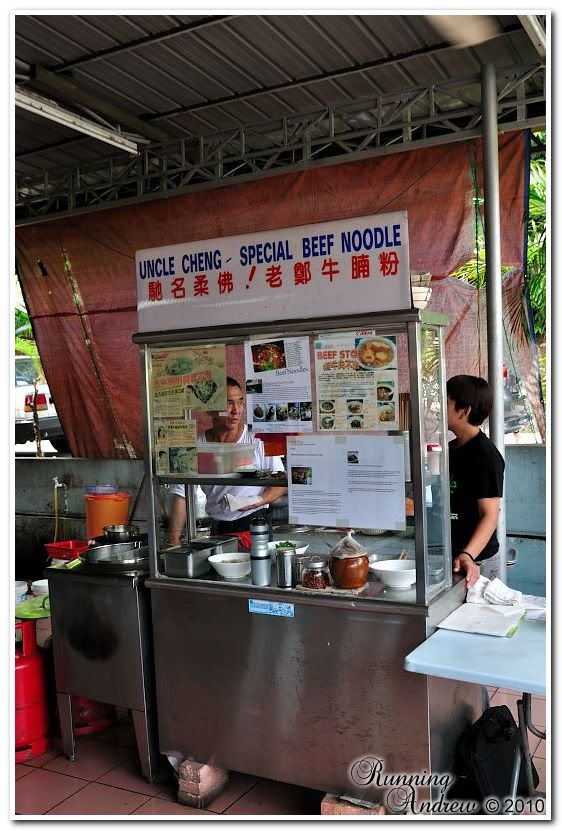 Simple stall but a superb meal lies ahead
Last week, I was
joking about Uncle Cheng beef noodle
because some readers have been recommending it on my
Tangkak Beef Noodles
post and chatbox(which I have removed). Me and
Marcky
decided to give it a go after some friends said that it was really nice. The place wasn't difficult to find because I kinda knew the area and it was a Saturday so there wasn't any problem with finding a parking spot.
Uncle Cheng really knows his food well. He took the time to explain to us which type of noodle suits best for dry or soup type of beef noodle. Me and Marcky opted for the dry beef noodle; which would mean
lai fun
will be the noodle of choice as it blends well with the overall taste according to Uncle Cheng.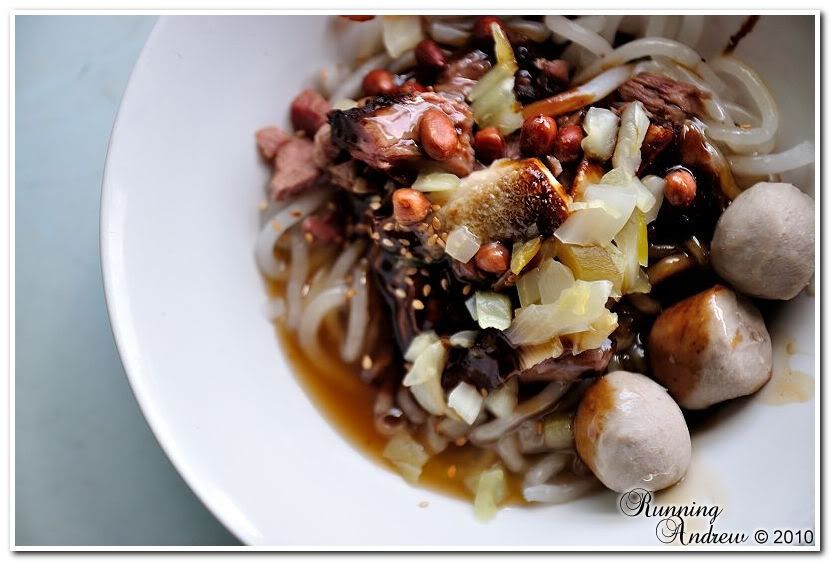 My order is beef noodle with all the mixed parts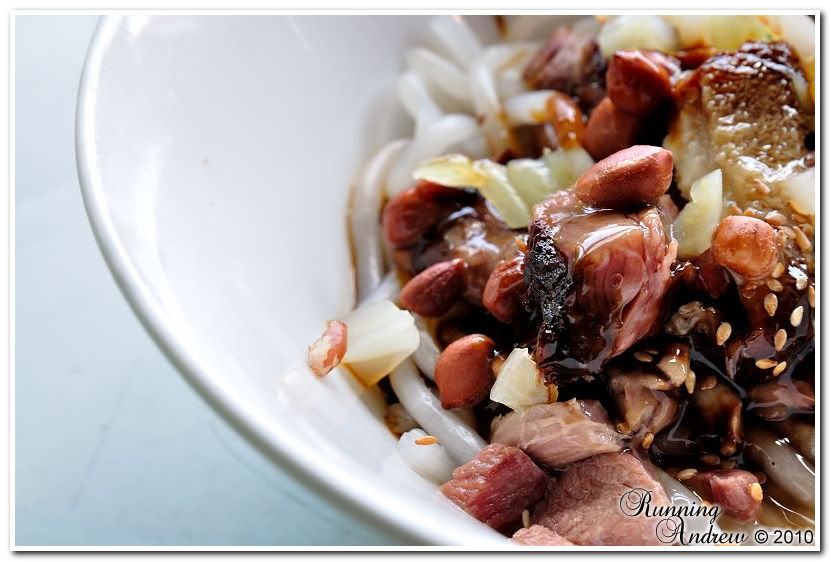 The beef was prepared perfectly
Even before tasting it, the style of preparation was already looking close to the one in JB; some char choy(preserved vegetables), groundnuts, thick black sauce. I was quite surprised that Uncle Cheng's beef noodles even had sesame seeds toppings.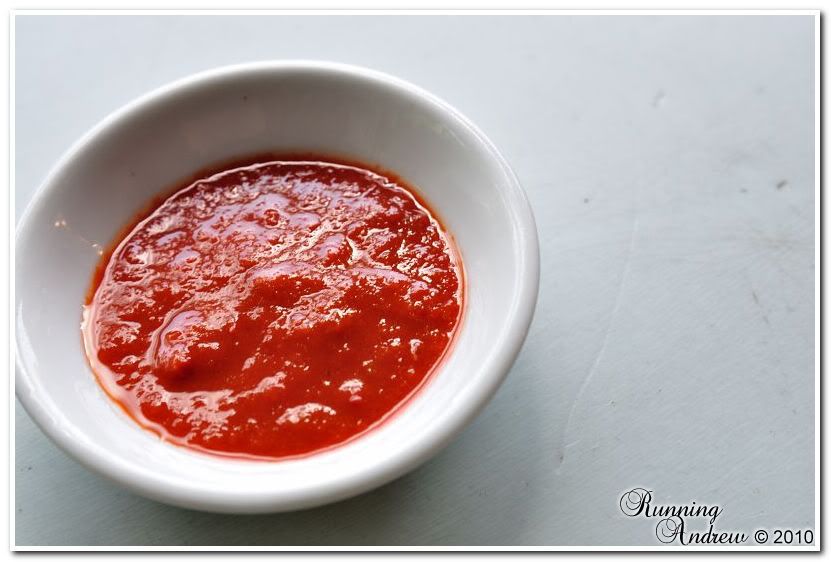 Its a must have with every beef noodle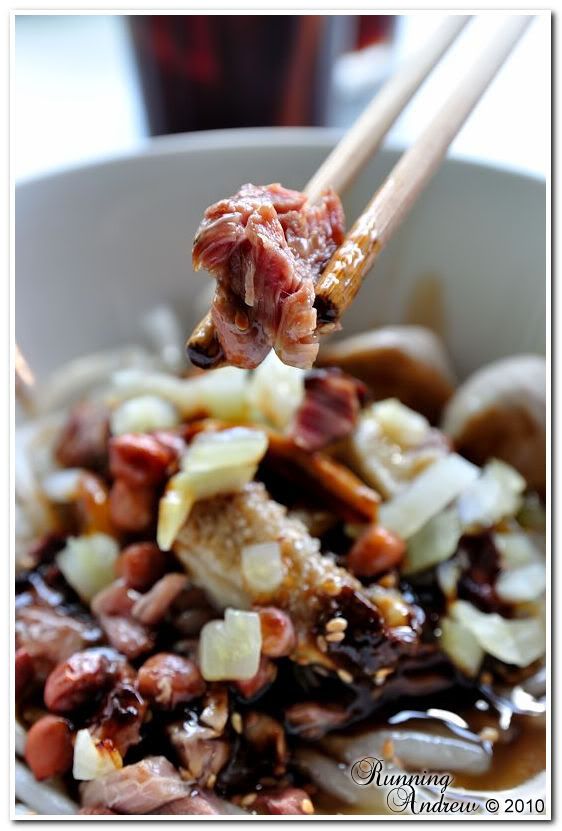 The beef was so tender that it would simply fall apart when I tried to lift it up for a picture. Despite being so tender, it still has that nice chewy texture with every bite. It was simply awesome. The beef ball was as fresh and springy as it can get. Dip it into the chili sauce and you'll probably crave for more.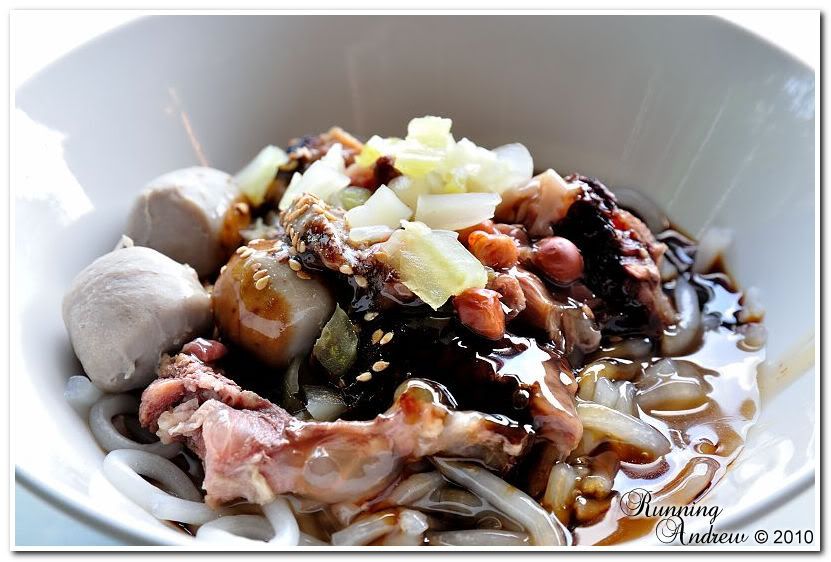 For beef lovers, without all the other parts like tendons; this was Marcky's order.
Just a note, its not glossy and shiny because its oily. Its Uncle Cheng's special sauce which is kinda thick and starchy. Just make sure you mix well before digging into your meal :)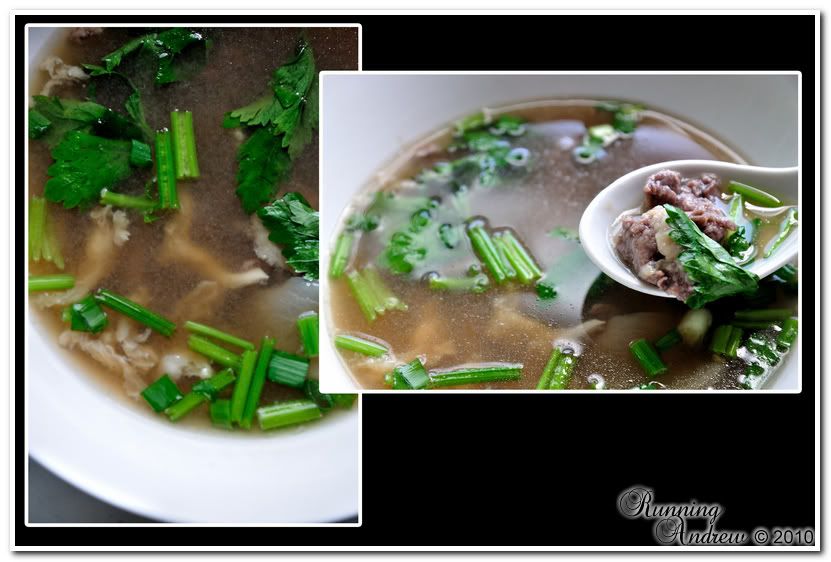 Soup with just meat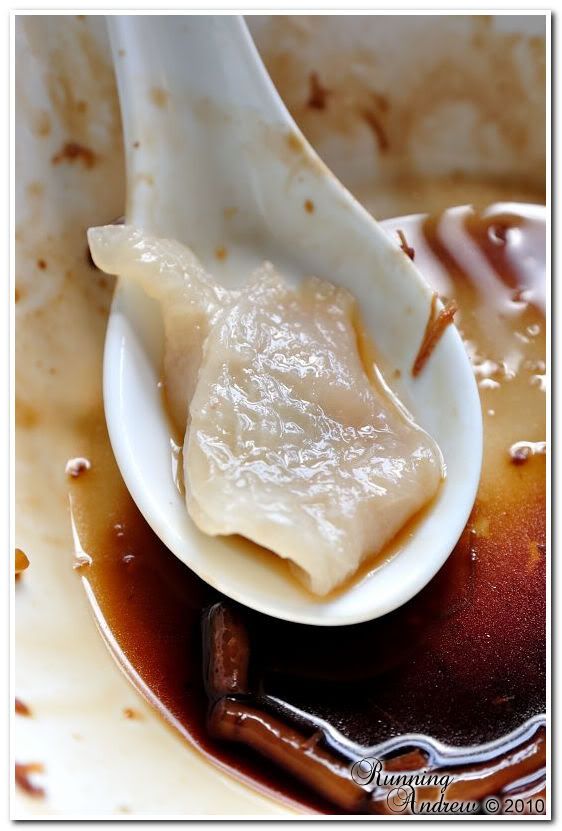 Delicious soft beef tendon
While eating and snapping pictures in between our meal, Uncle Cheng came to our table and placed a bowl of soup with just meat and stuff like tendons for us to try despite us not ordering it. The soup was simply delicious with all the beef goodies that goes in it; clear based beef broth. The soup is also then topped with lots of parsley which even made it more fragrant; I love parsleys too.
Uncle Cheng is super friendly and he took the time to explain why he doesn't just put things like tendons and all the other beef parts even though we said "beef noodle, with all the mixed parts". You have to actually tell Uncle Cheng that you want things like tendons and other parts of the beef in your order for him to prepare, if not you won't get them. The reason for this is because some people don't like them to be added. But regular customers of Uncle Cheng knows this so its no big deal to them.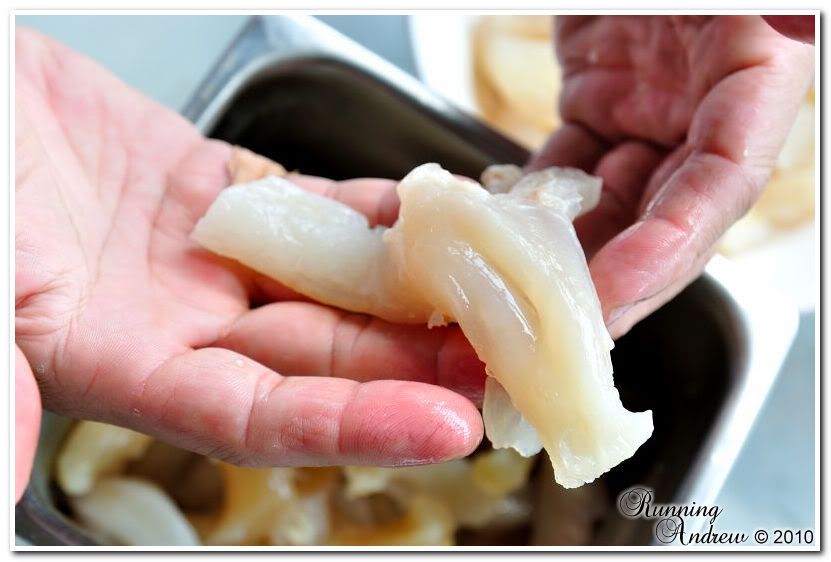 Freshness is Uncle's top priority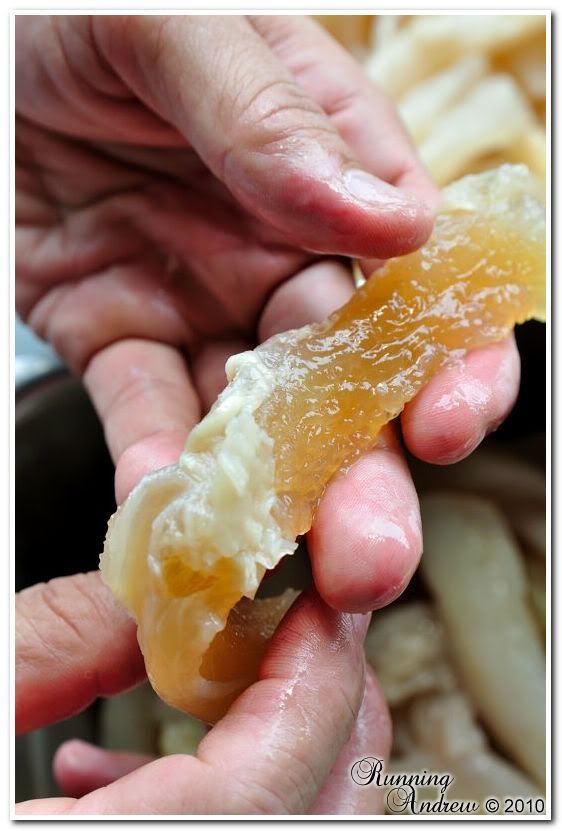 The white stuff you saw earlier on my spoon? That is the peeled tendon from this part here.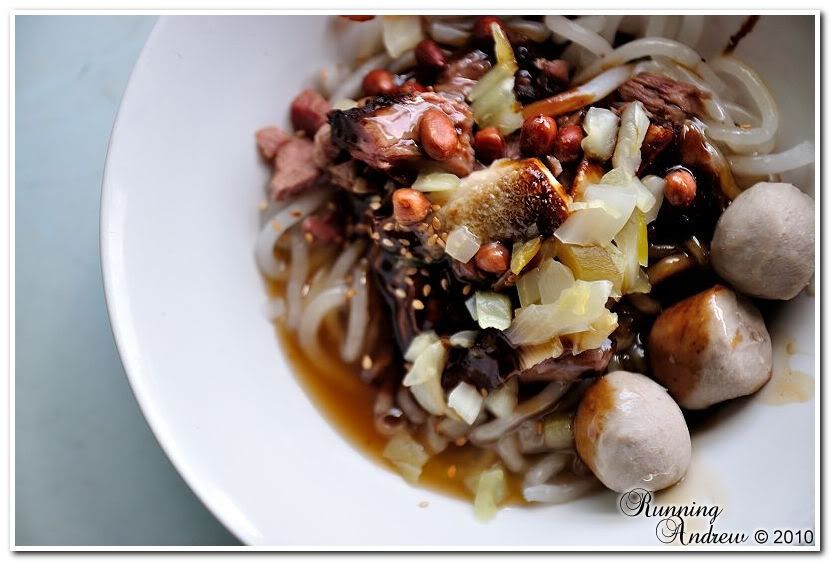 One more time of the delicious beef noodle
Price? Our orders for just 2 bowls of beef noodle costs RM15.00. So I'm guessing its about RM7.XX per bowl. A little pricey compared to some other places but in my humble opinion, its worth every single cent. A perfect bowl of beef noodle is hard to come by.
Be warned though, you might get kinda thirsty after the meal. Not because he uses alot of MSG(if he uses any in the first place) but I guess any typical beef noodle will be the same no matter where you're at. Uncle Cheng is also opening a new place soon, I'll keep you guys posted but for now do check out Uncle Cheng at Section 17.
Last but not least, thanks Uncle Cheng for the great hospitality and the complimentary beef soup.
Address:
Restoran
Khasiat
Jalan
17/12,
46400 Petaling Jaya,
Selangor.
Operating Hours:
Opens Monday - Saturday 10.30 am - 2pm

Contact No:
012-3030626, Julian Cheng (Or just Uncle Cheng :) )