Porkie Pork - Whatever the chinese characters says - wo bu hui du huar yee
I was looking for Bak Kut Teh to tar pau for dinner but the BKT shops that I know at Taman Mayang Jaya and Taman Sea was closed. After thinking about it, I decided to check out SS2. Its a place where I haven't visited for a very very long time - Wai Sek Kai. This was my lepak place after church during my college days.
Once there, I began scouting for any bak kut teh stall and after walking from one end to the other, I did find one. Not sure if it's considered expensive but damn, RM8.50 for 1 person's order of BKT. Anyway, as I was about to leave the place, I remembered reading
Rebecca
's blog about a stall that sells chicken, pork and lamb burgers.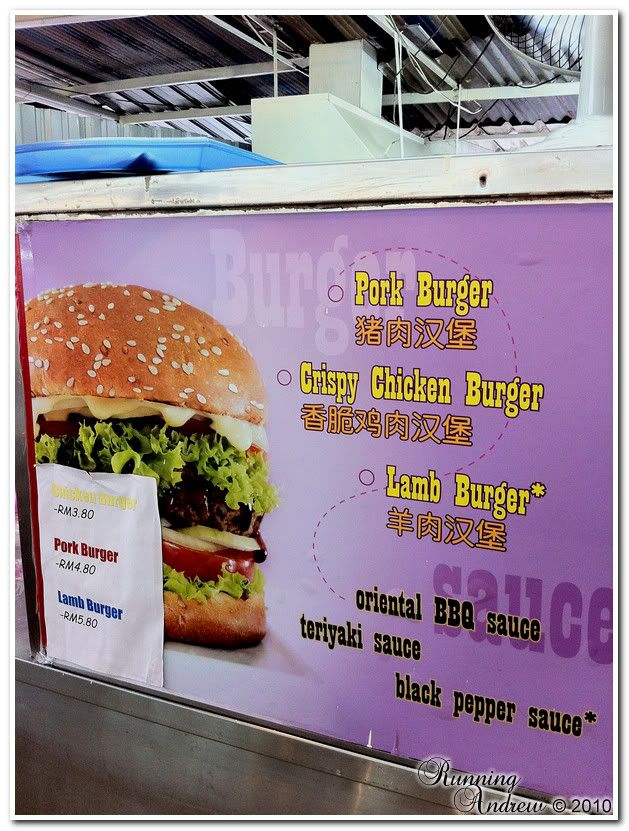 Reasonably priced
I went for the pork burger of course! Tar pau-ed though.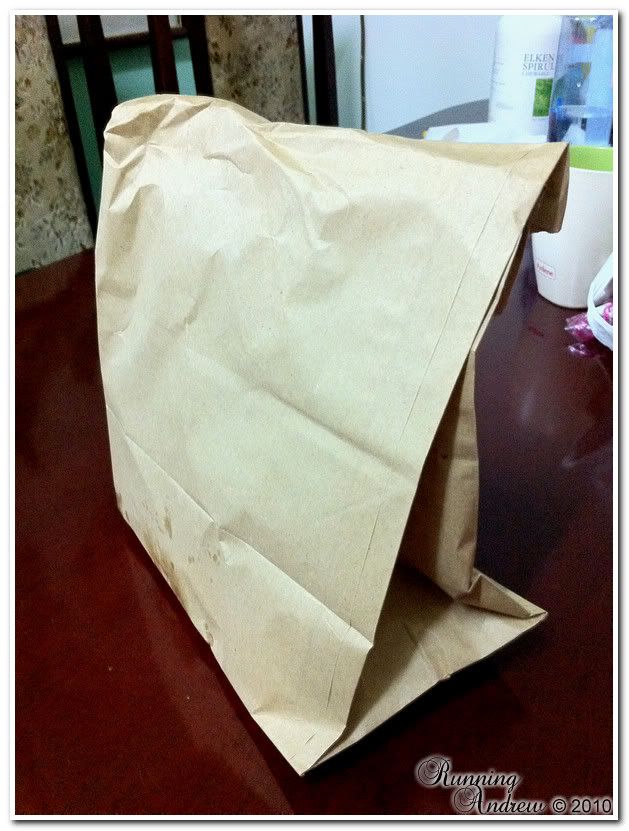 Old skool burger and chips take away! I likeZ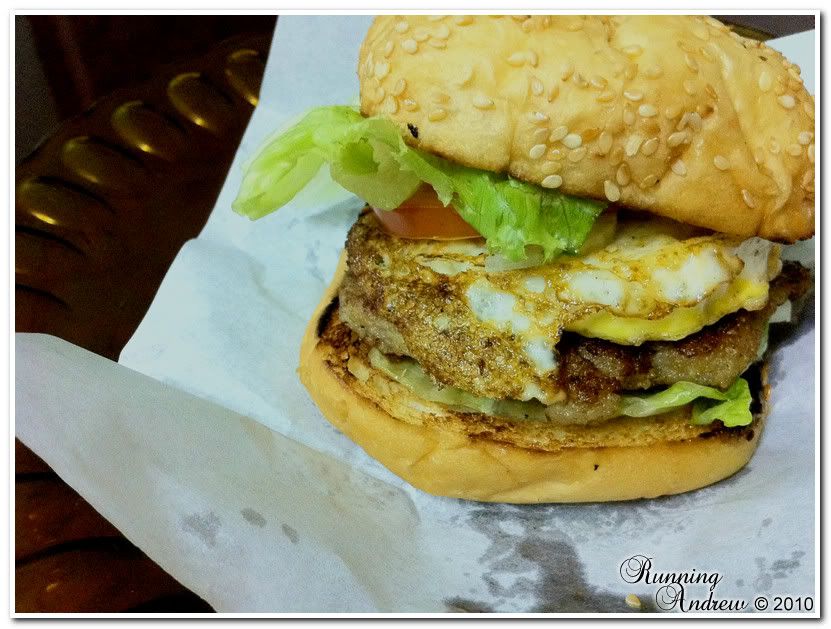 Behold, da pork burger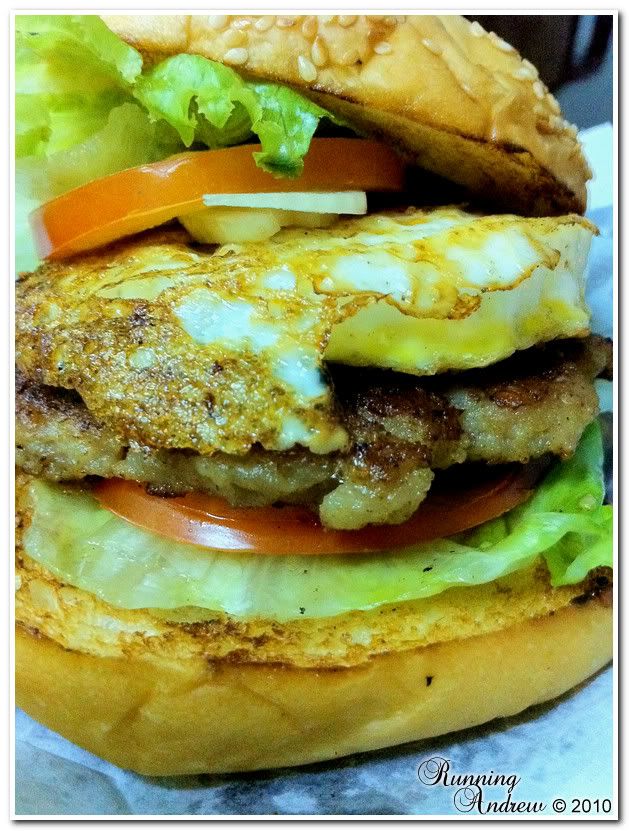 The burger looks good. Veggies used was lettuce, tomatoes and onions. The burger comes with an egg by default and I think it has cheese too although I don't see much of it. The patty was average in thickness but looks okay.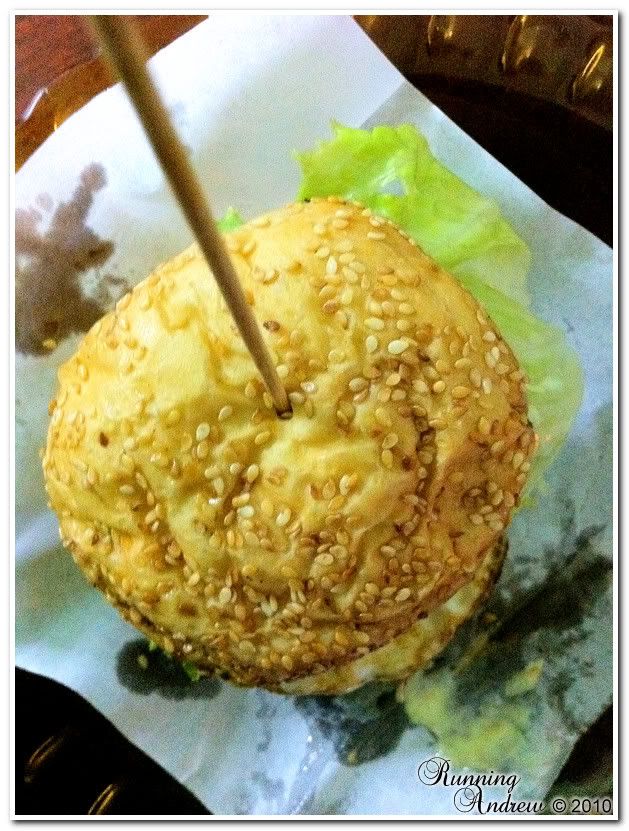 The bun
The buns used was pretty good; fluffy and lots of sesame seed for that extra aromatic flavor. The buns were also toasted nicely with butter or some sort.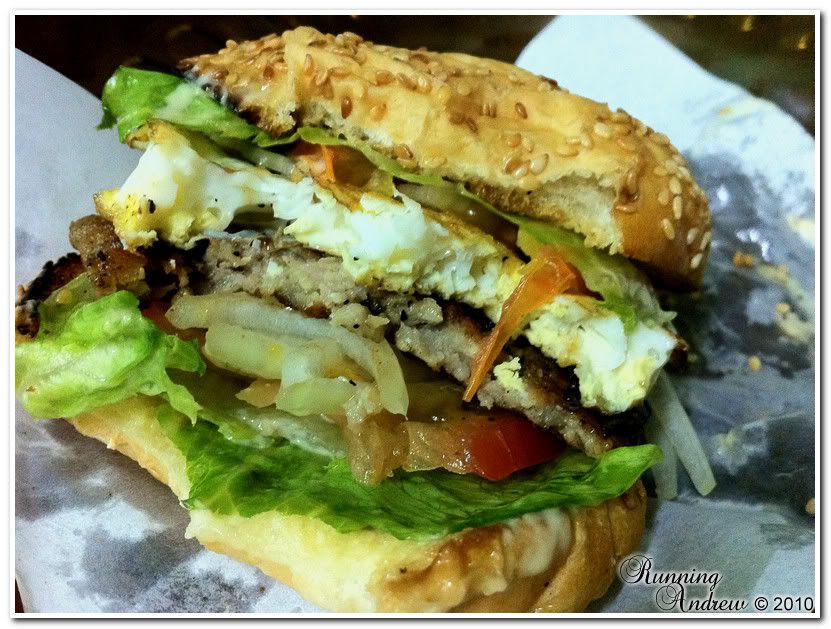 Took my first bite, okay may be 2.
To be honest, it was "okay". The patty's texture was nice and chewy like how a good burger should be. I'm not sure if its just me but some bites were too salty for my liking. I tried to narrow down the culprit to see if its the pork burger patty, the butter used or the cheese. My guess would be the pork burger patty which might not be mixed properly during the seasoning process.
Whatever the case is, I'll definitely give it another try because I am interested to try the lamb burger :)
Where is it? Its at SS2's Wai Sek Kai and its quite easy to spot this stall. Enjoy your porkie burger.