Never was it known
Everything was going as planned for me yesterday. I wanted to go for a short run and do a food review on my own; and so I did :) . The name of the place is Anggrek Kuring, a sundanese-indonesian food restaurant. I've been there before for lunch because my colleague who is from indonesia said that this place serves good and authentic indonesian food. They have some nice lunch sets which are only available during lunch hour. So this time, I decided to revisit the place for my dinner.
Although situated on the 1st floor of the shop lot, the place is easy to find; its oppsite of Maybank at Bandar Puteri area. I'll include the contact and address details after the post so don't worry.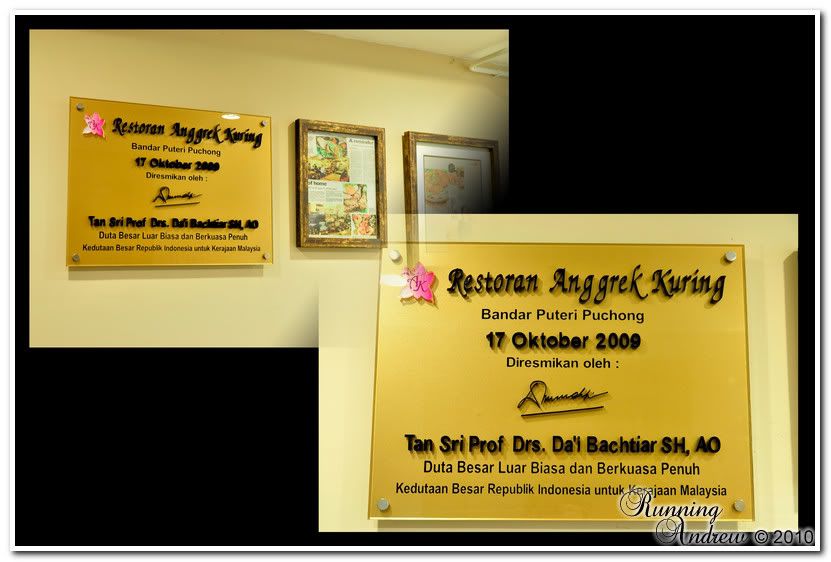 Something to be proud of
When you display something like this at the entrance, I'm sure your expectations of the place will be high. I mean the place is officiated by the Indonesian Embassy Kuala Lumpur, how many places do you know have this sort of thing? The other 2 pin ups were newpaper article on the place so I guess there was some media coverage already. But despite all of this, the place is really just a simple restaurant offering authentic indo food and not being pretentious.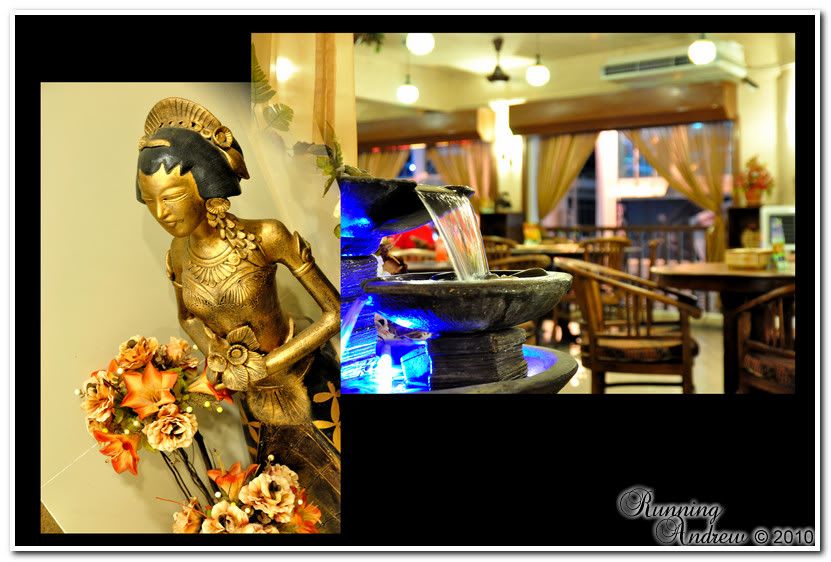 "Private" area if ever needed
Although it wasn't a full house for the night, the place was still filled with some diners. A group of friends were celebrating a friend's birthday and a birthday song was played so I guess its also a birthday friendly place :) I went through the menu but I don't know the name of the dish I had previous.
The owner of Anggrek Kuring, Ms. Fungsiwaty was so helpful in explaining the food that I had previously. From her name, you're probably guessing it already, yes she is from Indonesia and so are the chefs and people behind the kitchen! However the manager and some other staffs are Malaysians.
As I was there alone, it was kinda hard to order the Empal Gepuk(beef) because the dish was meant for 2 or 3 people and I already ordered a main. Seeing that I really wanted to have the Empal Gepuk she smiled and said that she will ask the chef to prepare a smaller portion which would be just right for 1 person. I can't thank her enough for this customized order of mine.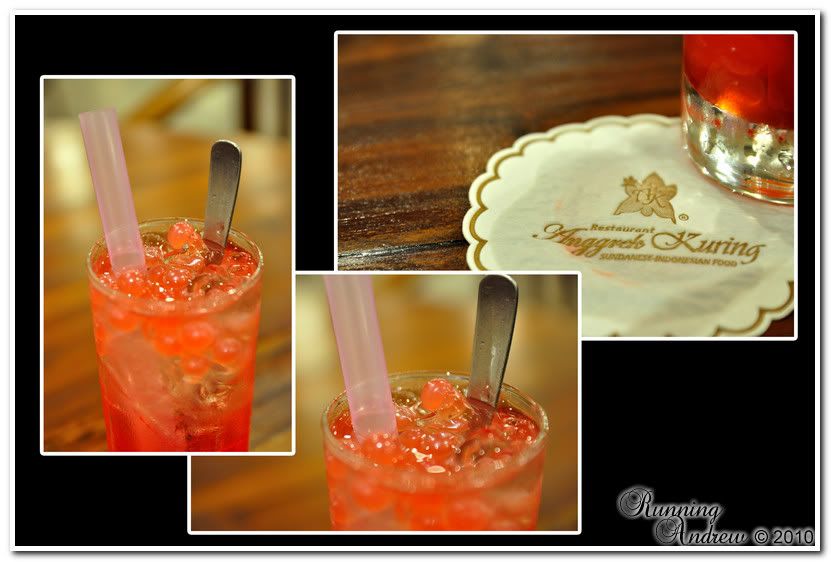 Red Sour Plum Squash
I didn't know what drink to have so I went ahead with her recommendation; Not bad! It tasted kinda fizzy with sirap like flavor. It was also filled with jelly looking beads which bursts pretty easily when you drink it. Just remember to give it a good stir before drinking as the syrup or whatever that they put in it will set at the base.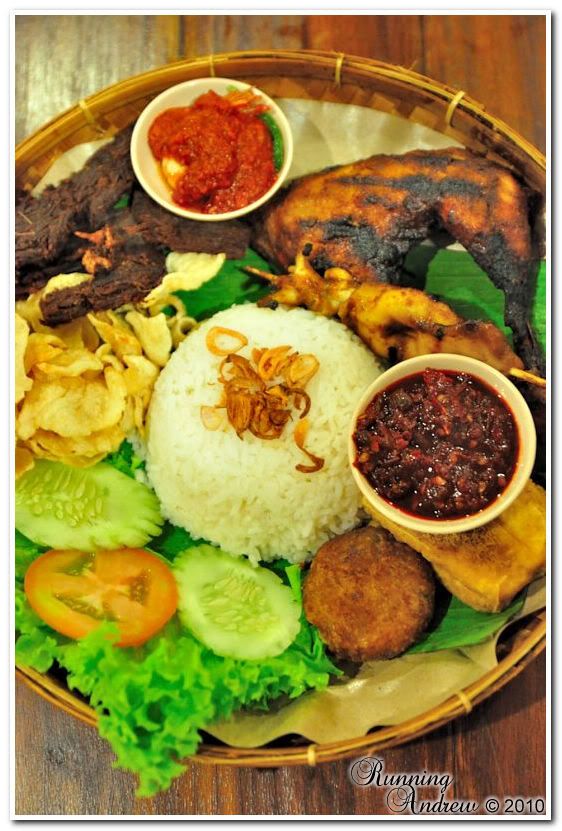 Nasi Ayam Panggang set customized with Empal Gepuk
Basically, it comes with
nasi uduk
which is Indonesian style steamed rice, fried chicken, grilled sotong, 1 prawn with petai, tofu,
perkedel
(potato), sambal and salad. The only extra side dish was the
Empal Gepuk
which was placed together in the dish.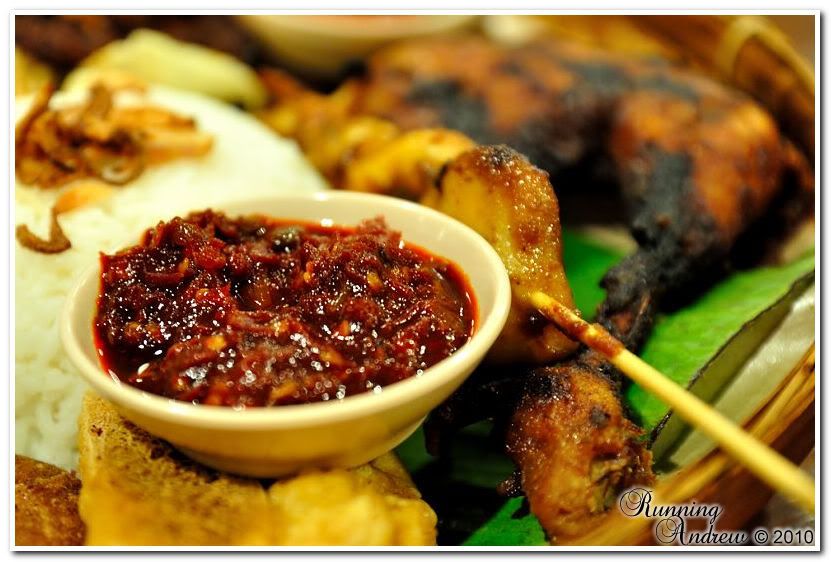 The sambal is not to be missed. It packs enough spiciness but not too much till it makes your tongue go numb. Just go easy on it and try it out before whacking! If only Village Park's sambal was as good as this.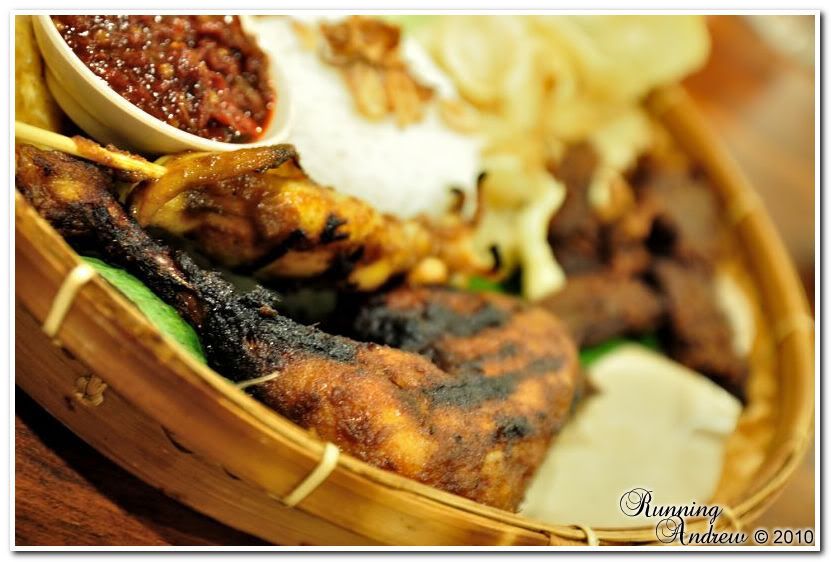 To be honest, the fried chicken was kinda dry but it was well prepared and very tasty. Its the type of fried chicken where you know you've finished eating the meaty parts and all you're left with are the charred parts of the chicken? The more you nibble on those areas, the tastier it gets; I love such fried chicken! Even though it felt dry, the taste of this chicken made up for it; I have no qualms on this.
On the other hand, the grilled sotong was delicious! Just like the chicken, it has some charred areas and that adds so much flavor to the taste. Aside from not being overcooked, the seasoning of the sotong was well balanced because you can really savor the flavors coming from the seasoning, the sotong itself and the grilling process(the charred parts).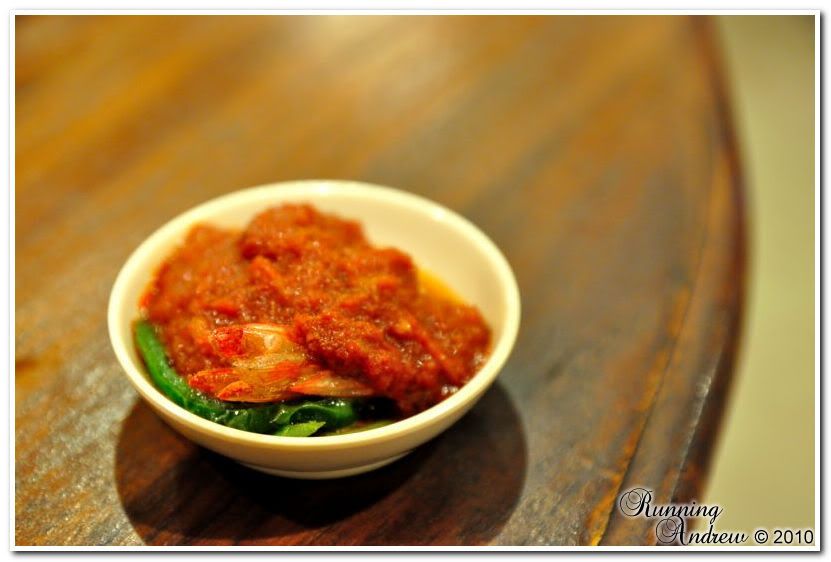 The prawn with petai
Too bad they only serve 1 prawn in this set. Totally different from the sambal I had earlier. In fact, its more of a rendang style because you will notice some flavors of lemon grass in the mix. If you find the sambal a little too spicy, you can have this along with the nasi uduk.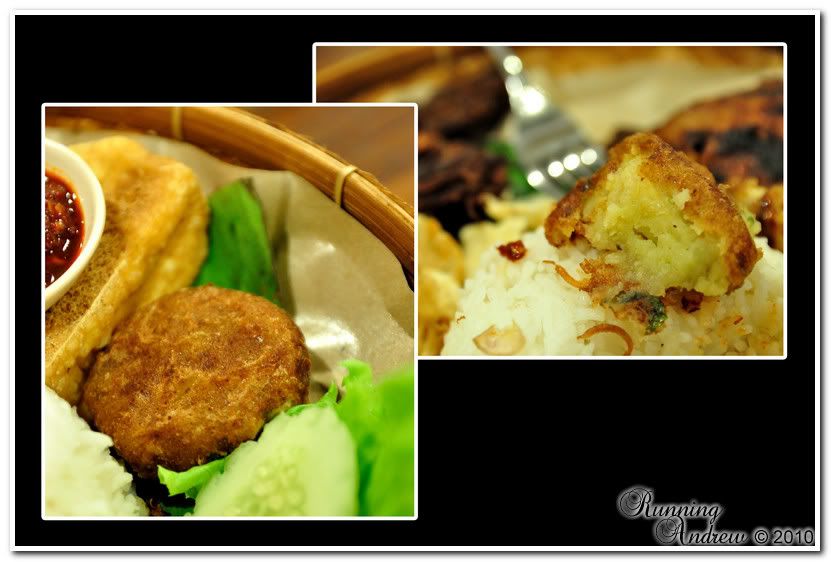 Perkedel
Its basically potato mixed with their own seasoning. Crispy on the outside but soft and moist on the inside. At this point, I was already feeling full because the rice and perkedel. What I like about it is that the potato is not even salty but yet its was so tasty with the natural seasoning and stuff.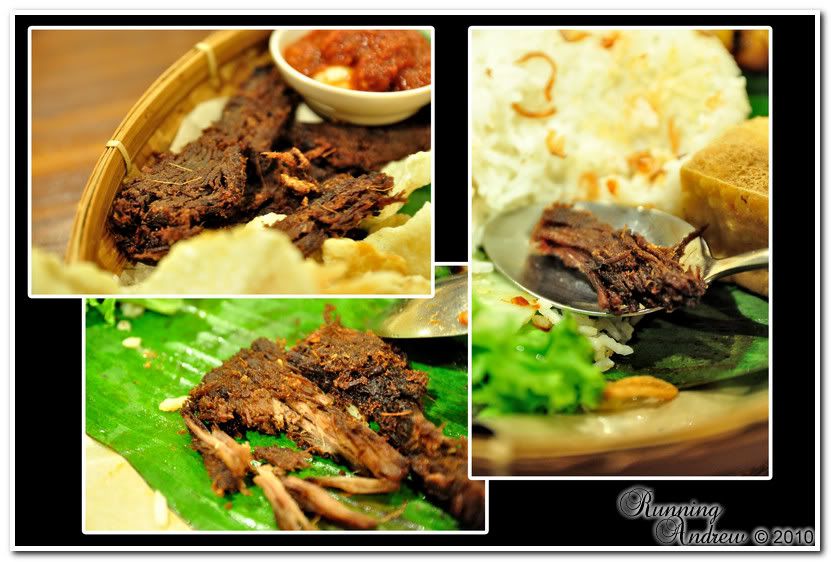 Empal Gepuk
This my friend is a MUST TRY. Since it was just for one person, they placed it together in this set with the fried chicken and sotong. It looks kinda dry but let me tell you, this baby is really DE-LI-CIOUS. Yes, I'm this excited. Don't be fooled by its dull appearance because it is packed with loads of flavors. You can really savor the beefy flavors accompanied with its aromatic seasoning and not forgetting the charred areas of the beef.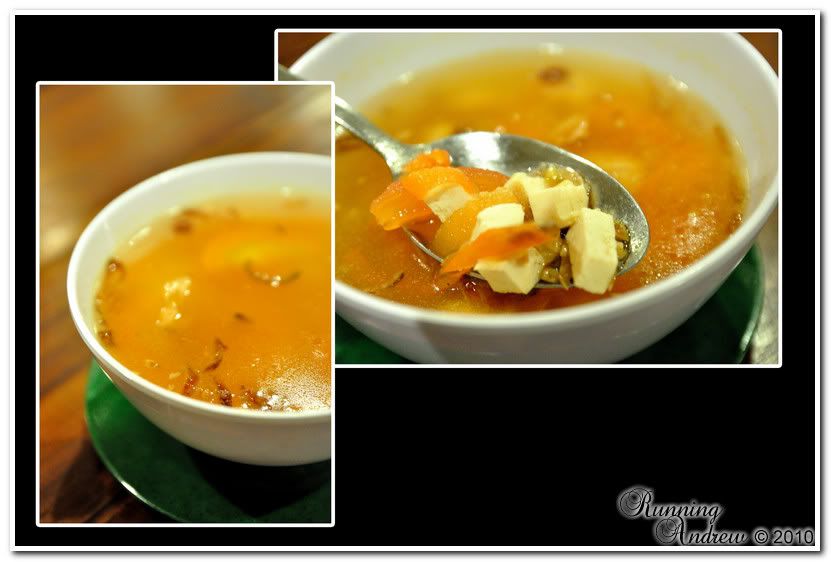 This set of mine comes with a bowl of soup. Before I took the second shot with the ingredients, I thought it was just an ordinary bowl of soup but never did I know that there was so much
liao
in the bowl! Tasted a little like home cooked potato soup or like how my grandma calls it - ABC soup.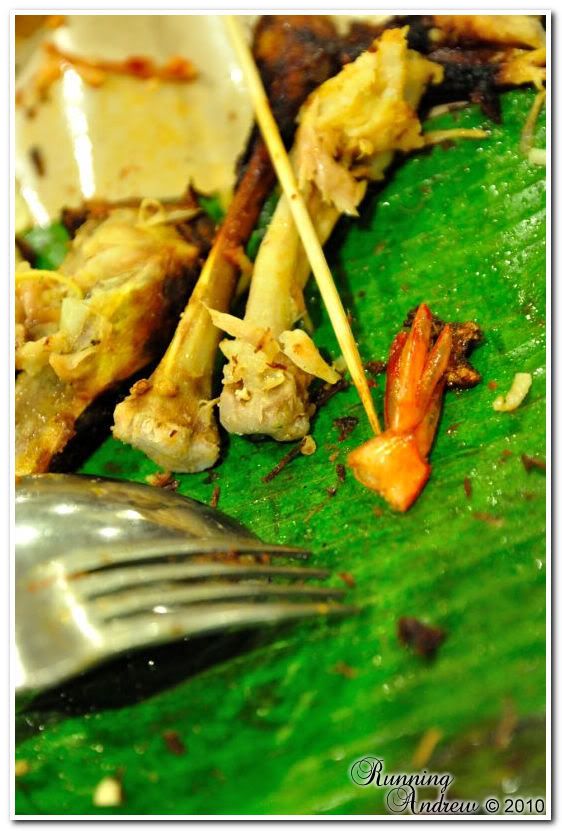 As I was about to pay for my meal, I chatted with Ms. Fungsiwaty for quite awhile, just to get to know about the place and food a little better. She was also curious if I was a full time food blogger and stuff(not that she is worried about foodie remarks but just a casual conversation) but I told her that its just my hobby; I like to share info of places with good food and I really enjoy photography *passing my blogging name card to her* :P
Before I could thank her for the great hospitality and for allowing my order to be slightly customized, she thanked me instead for what I'm doing. As a token of appreciation, she said my dinner was on the house even though I wanted to pay for it, she refused to accept any payment.
Before some readers speculate, no, she is not doing this to make me say nice things about the food and place but I believe she is sincere in sharing good and authentic Indonesian food and the food here really speaks for itself. She even told me that there will be a new menu available from 17th of November onwards so I'll try my best to check it out whenever its ready.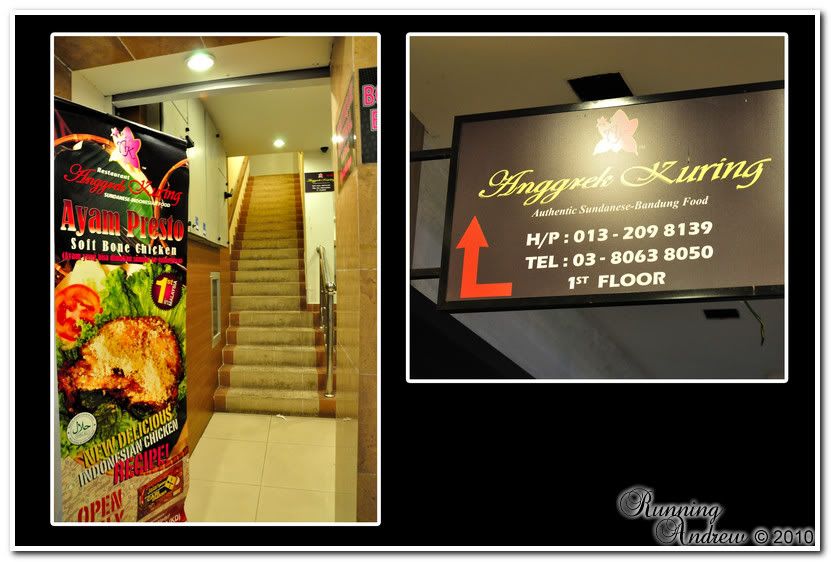 Lastly, I would like to thank Ms. Fungsiwaty once again for the amazing hospitality. Good luck with the new menu and I'll be looking forward to try it out :)
For those who are curious about the price, here are the prices taken from the menu for what I had:
Nasi Ayam Panggang Set - RM18.90
Red Sour Plum Squash - RM4.90
Empal Gepuk - RM18
p/s: Eh, Indo food doesn't mean just babi guling okay? LOL
Address:
No. 30-1, Jalan Puteri 1/4,
Bandar Puteri,
47100 Puchong,
Selangor.
Contact No:
603 - 8063 8050
There is another branch at Kota Damansara.
Address:
No. 61-G, Jalan PJU 5/20,
Pusat Perdagangan
Kota Damansara
(The Strand)
47810 Selangor
Contact No:
603 - 6142 4050