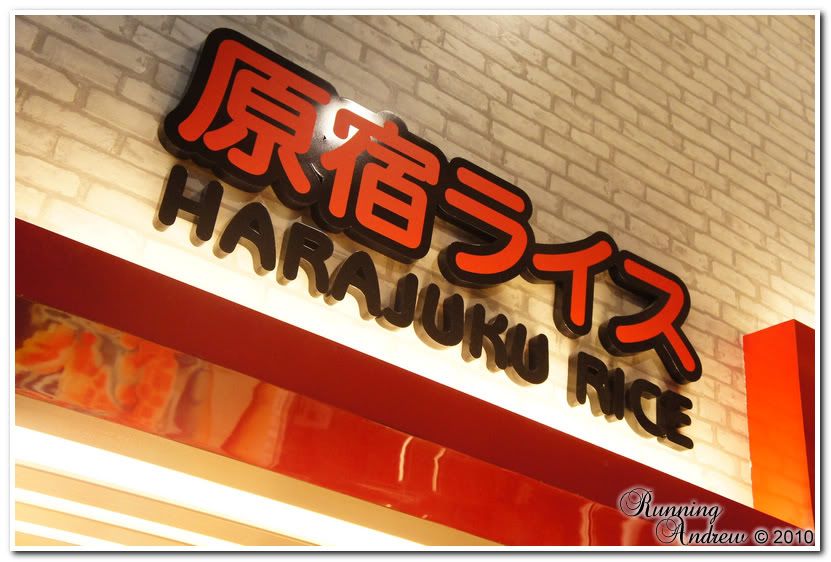 Was supposed to try out Hokkaido Ichiba but after viewing the menu, the food seems kinda normal and alittle pricey.
Rebecca
and I decided to try out Harajuku Rice instead. Harajuku Rice is just beside Starbucks. Looks like any typical cafe but their
ramen
is pretty good. Another good news? It serves pork :) Pork is good. Good to have pork. To have pork is good. Pork is.....uh, okay I shall stop here.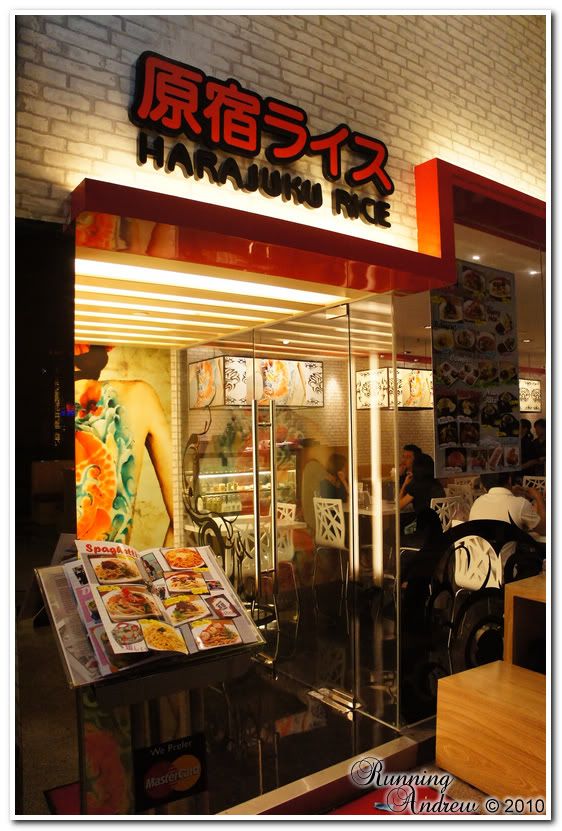 The entrance to Harajuku. Cool art work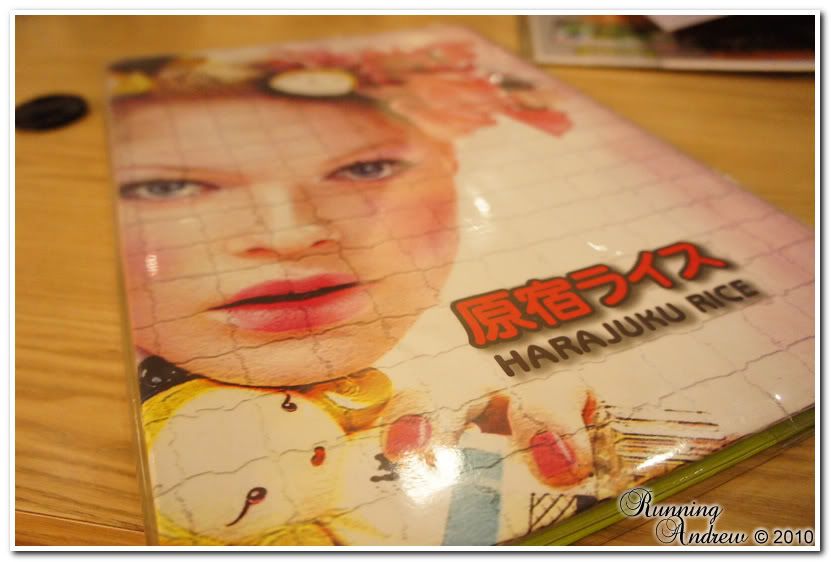 Huge Menu - In terms of size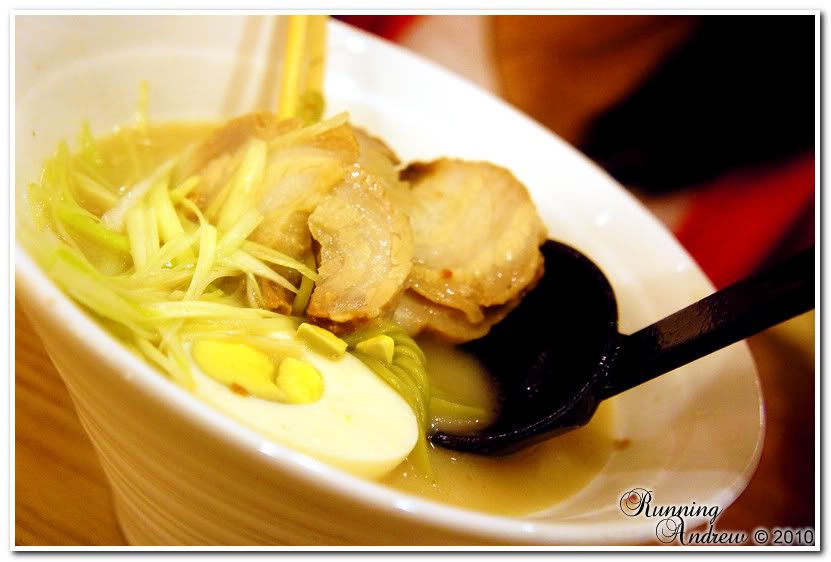 Becky's order, Tongkotsu Green Noodle(RM13.80)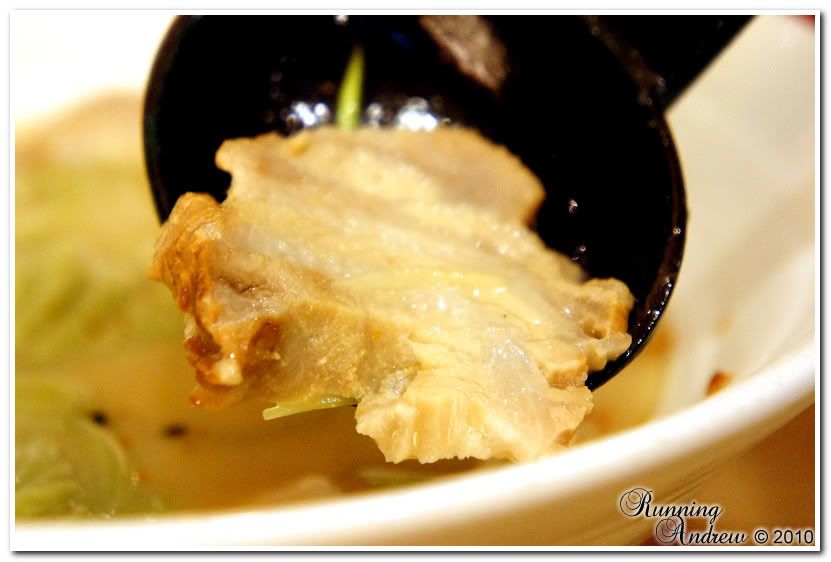 Mix of fats and lean cuts
Becky's order was tasty. Tasty, not salty. I was surprised that it didn't taste like any typical cafe where their soup for such noodles or ramen would be quite salty. Portion wise, from what I see in Becky's bowl was pretty satisfying with the amount of noodles and meat. Actually I'm not sure if its noodles or
ramen
. I think it should be ramen although it states 'noodles' in the receipt.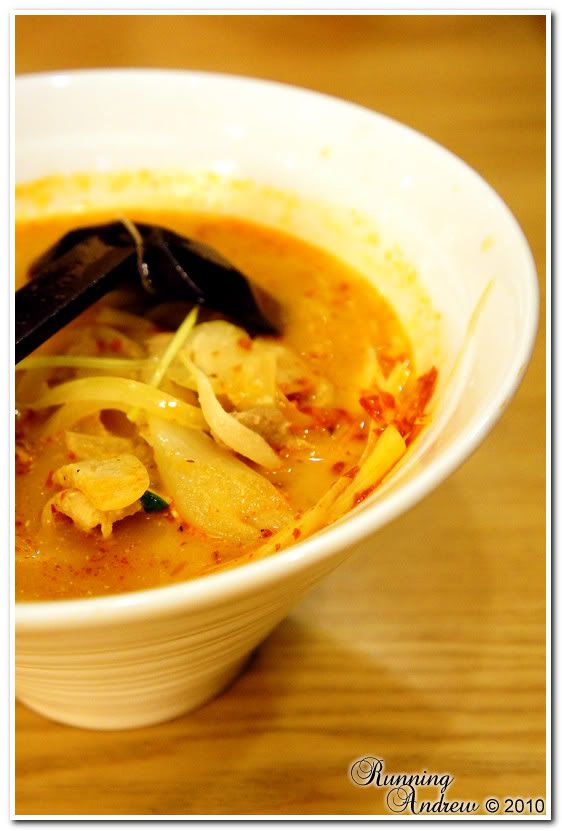 Spicy Pork Mayo Ramen(RM14.80)
Mayo with
ramen
? Yeap. That's what the menu said. First taste of the soup was very surprising. It wasn't spicy at all. It was more
kimchi
-like but not too sourish. It was just the right taste to invite you to a warm tasty meal. The presence of mayo was not even noticeable. It looks like any typical
laksa
but tasted otherwise, in a nice way.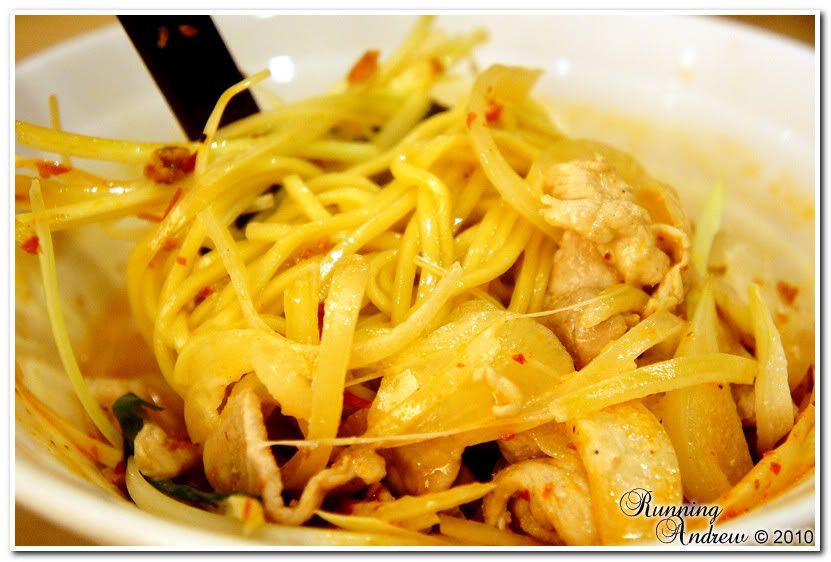 Pretty generous with their ramen and pork.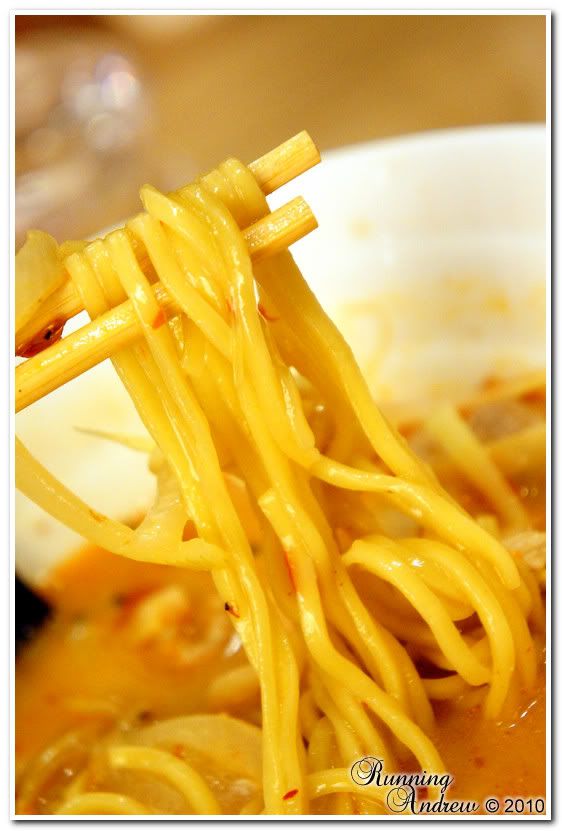 The springy ramen
Me and Becky tried to figure out what was in this dish apart from the
kimchi
like flavors but it was hard to tell. All I can say is, its definitely worth a try. First taste of the soup opened up my appetite. I'm just glad that its not too salty. Same as Becky's order, it was tasty without all the saltiness of the soup. The
ramen
noodles on the other hand was okay. Initially, I thought that the
ramen
noodle was soggy but it was actually pretty smooth and springy to the bite.
Do check out the place as they also have some great looking desserts.
Also, thanks Becky for letting me try out the NEX 3 camera by Sony. These pix are taken using the NEX :)
p/s: Standard 5% Govt. tax and 10% service charge applies here
Address:
Unit G(E)010, Ground Floor,
Mid Valley Megamall,
Mid Valley City, Lingkaran Syed Putra,
59200 Kuala Lumpur
Contact No:
03 - 22841311