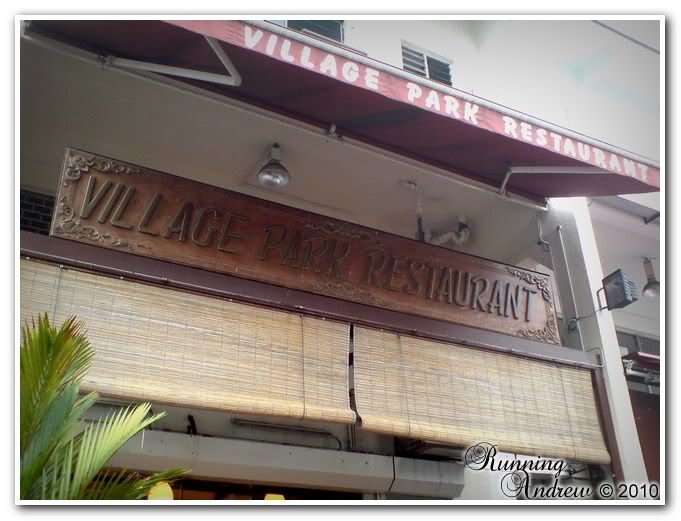 No, its not a village and its not a park. So park your car and have your nasi lemak.
I have said it many times before and I will say it again. This is the probably the best tasting
nasi lemak
that I've ever tasted. The place is opened 7.00am till 8pm daily while on Sundays / public holiday, they are open from 7.00am till 6.00pm. So you can practically get your nasi lemak dosages easily.
They have a wide variety of food selection to choose from. From your standard soft boiled eggs with toasts to mee jawa/rebus. But as soon as you are there, I'm pretty sure you'll know what the main attraction is judging from everyone's table; Nasi Lemak.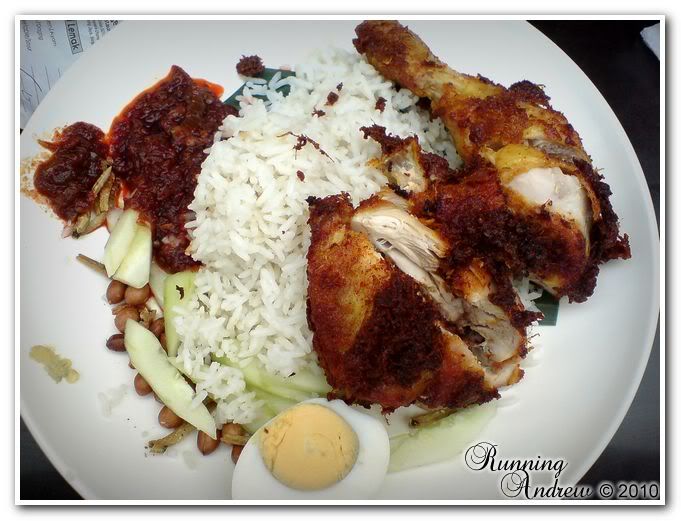 Nasi Lemak with ayam goreng(fried chicken)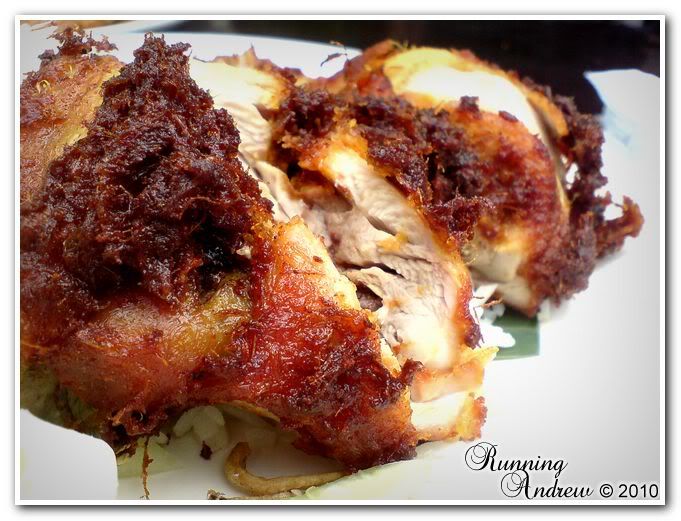 You can also opt for Nasi Lemak with chicken rendang
The rice served is very fragrant and steamy hot. The standard nasi lemak would be the rice, half a slice of a hard boiled egg, some roasted peanuts, anchovies and sambal (hot spicy sauce). Any thing else would be additional which means the meal will cost more according to what you add such as fried chicken or sotong(squid). They also use a piece of banana leaf to enhance the overall aesthetics of the meal.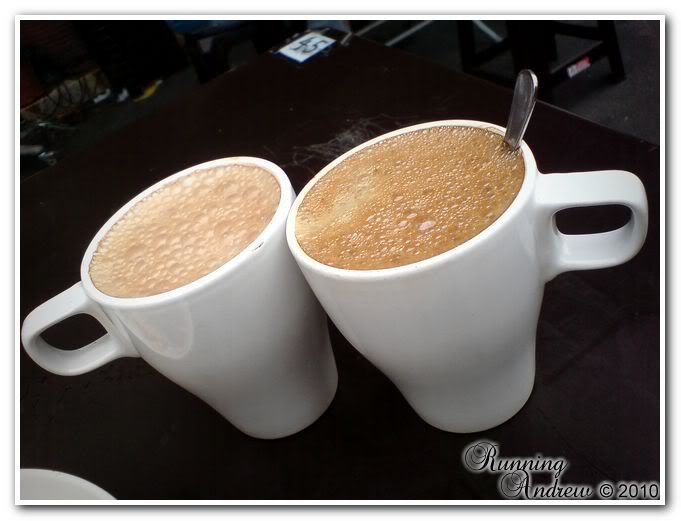 The ever faithful teh tarik and kopi!
Finding the place is easy but parking might be a problem if you're going on a weekday. Double parking over there is a usual sight so don't be startled. So even if you need to walk a little further, please park at a proper parking spot to enjoy your steamy hot nasi lemak. Address is at the end of this post.
Update:
As pointed out by
Marcky
, they only have drumstick and thigh and no chicken breast ( for those who prefer leaner parts of a chicken). Another thing to note is that the service might be bad at times because of the number of customers. So please be a little patient when it comes to ordering your food. You might need to remind/check with the waiters there for your order if its taking too long but oklah, it ain't that bad. The most important thing is, you enjoy the nasi lemak right?
Nom Nom Nom
Here is the address:
Village Park
5, Jalan SS21/37,
Damansara Utama,
47400 Petaling Jaya, Selango