Yea, I know. WTF is birdnestghetti? Honestly, it was a pretty random thought of my dinner for yesterday. I was doing my grocery shopping at Tesco yesterday after work. Although I had to go through the jam at Puchong area (IOI-Tesco area), it was worth it. Every time I go to Giant, the vegetables sold there are pathetic. Broccoli are all mushy and black, tomatoes are overly ripe, celery which are YELLOWISH and the list goes on. Seriously, how the fuck are we suppose to do our grocery shopping with quality of vegetables like that? I wanted to take pictures of the condition of the vegetables but I wanted to save that for another time.
Enough of the whining, here comes cooking 101: Andrew's style.
Things that you would need
Lean minced beef
Garlic
Big onions
2 eggs
Herbs and spices: Basil Leaves and Italian herbs
Pasta sauce of your choice
Pasta of your choice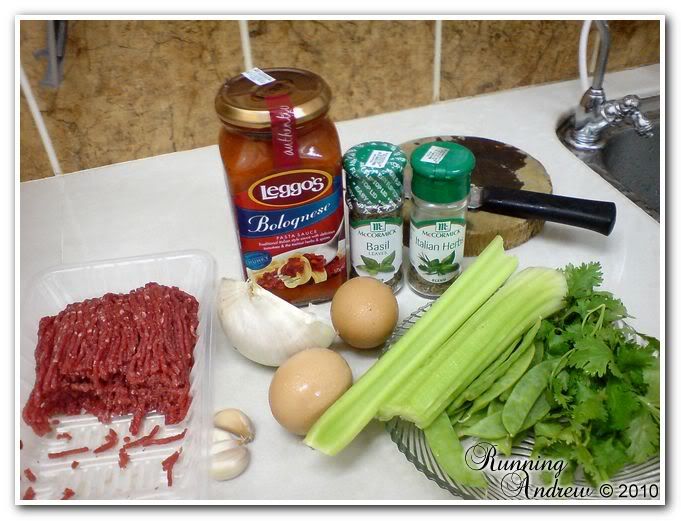 Here are the stuff, amount of ingredient is up to you
My favorite herbs and spices for seasoning my meat
Clean and chop up the veg. Some egg yolk
bocor
when I only wanted the egg whites, darn it.
I soaked the celery and mangetout in some hot water
First, fry up the garlic
Add the chopped up celery and mangetout (without the water la)
Next, fry the onions till they are a little golden brown
Add the beef( I seasoned it with 2 table spoons of extra virgin olive oil, some italian herbs and basil leaves)
They are almost done
My choice of sauce
Mix, toss and turn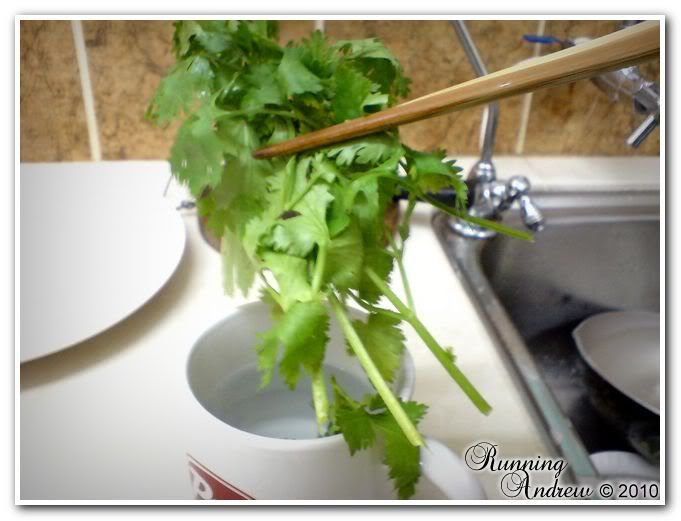 I wanted to rinse the parsley with hot water...not sure how to clean them
Which made them really soft. Yes, I fucked it up. Sigh n00b me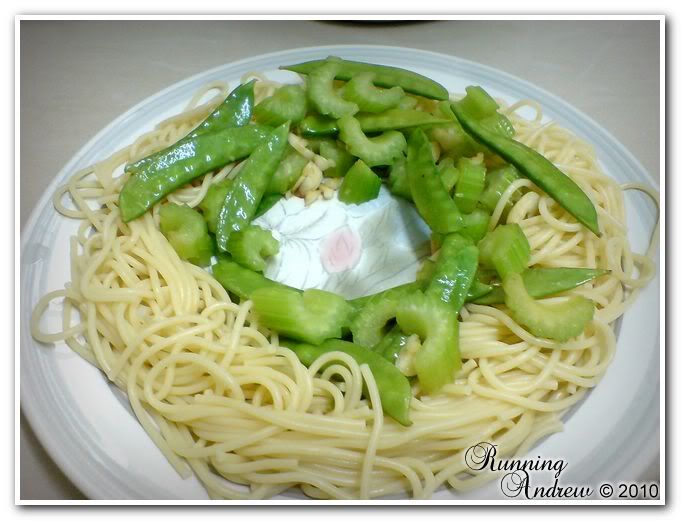 With the spaghetti prepared earlier, lay them as what you see in the picture along side with the vegetables. Not the best arrangement but you get the idea :P
Add in the main gravy and egg( I used only the egg whites)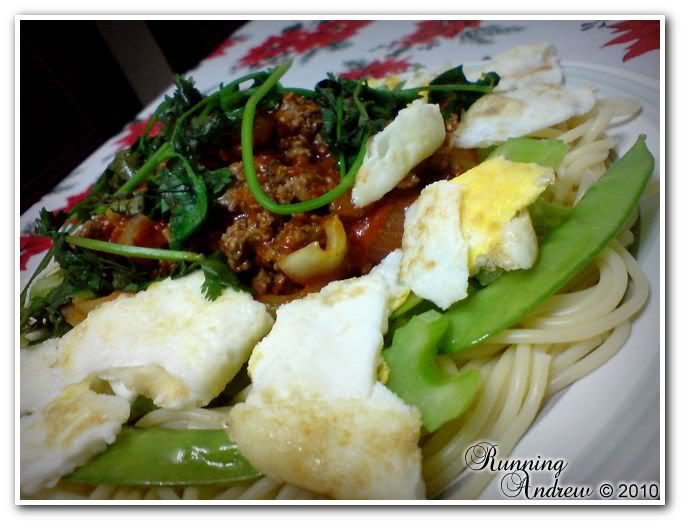 BIRDNESTGHETTI! Dinner is served.
MIX THEM UP!
MIX
.
MIX
.
MIX
.
MIX
.
MIX
.
MIX
.
MIX
.
MIX
.
MIX
.
Aiyo, messy edi...how?
Boh Sui
liao.
To be honest, I have made a couple of mistakes. Firstly, too much spaghetti but since I ran before dinner, my appetite was on 5th gear okay may be 6th. Secondly, I should have used more beef and used lesser veggies. Ah well, it was the first time I rojak a recipe like this. But you know what....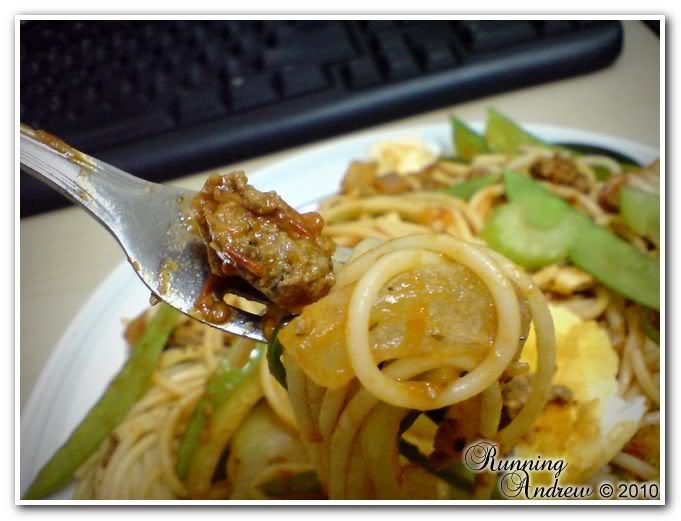 It is freaking delicious!
Next post will be on my new cooking utensils! yes! Trust me, its IMPORTANT!

Till then, Bon Appetit!