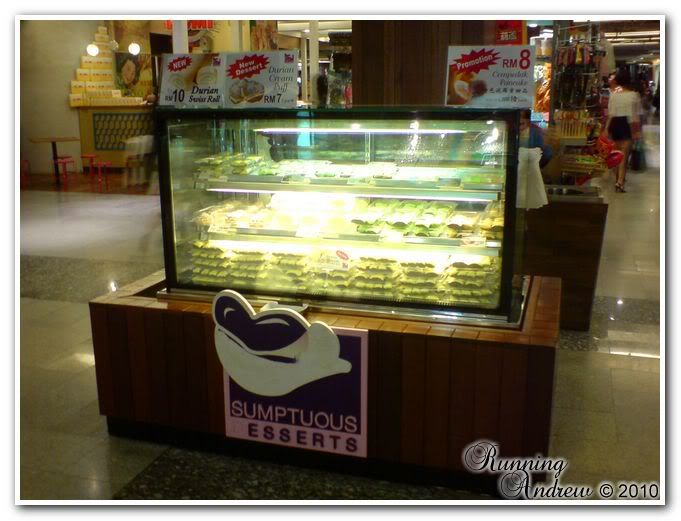 I actually tried this last year but never got the chance to blog about it. Better late than never right? I first spotted this at Ikano near Uncle Lim's cafe(Lower Ground I think). This, however, is at Mid Valley, near Tony Roma's on LG floor.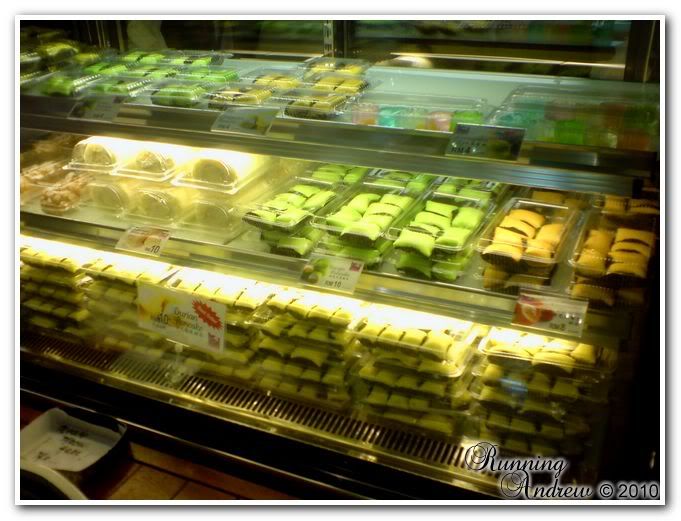 Take your pick

There aren't many choices in terms of flavors. I have only seen Durian, Cempedak, and Mango so far. From the picture, the yellow - Durian, Orange - Cempedak and Green - Mango. Why is mango green in color? I have no freaking idea. Anyhow, I only bought the durian and cempedak ones. If you aren't sure about the taste, you could ask for some sample. Notice the empty container at the bottom left of the picture? Those are for people to throw away the toothpicks.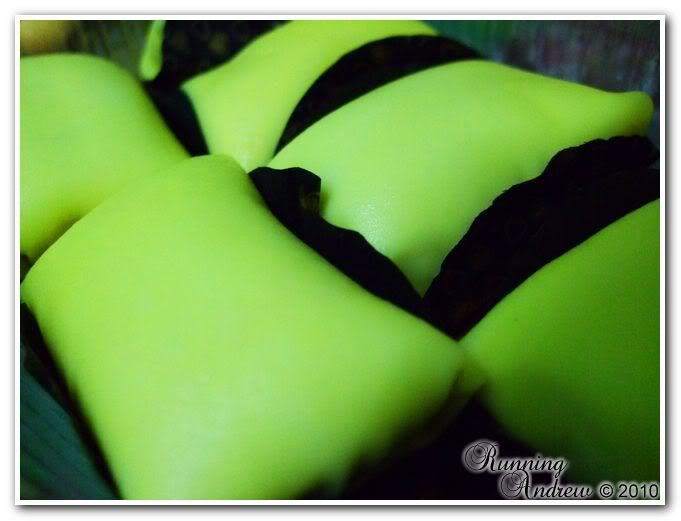 6 in a pack
Sleek and Sexy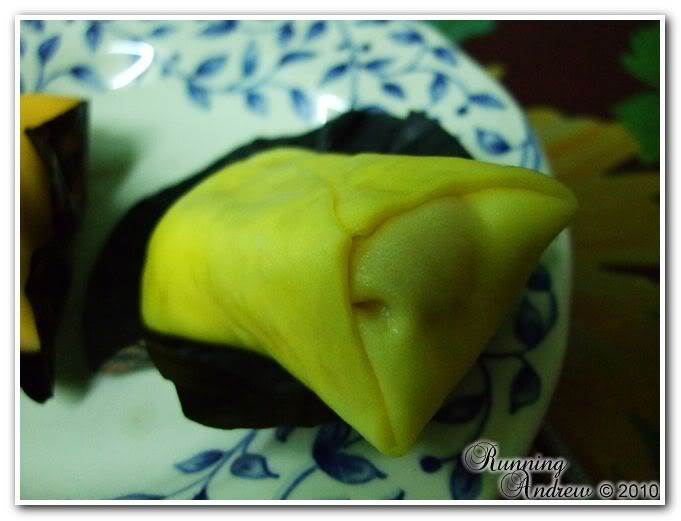 What you see at the bottom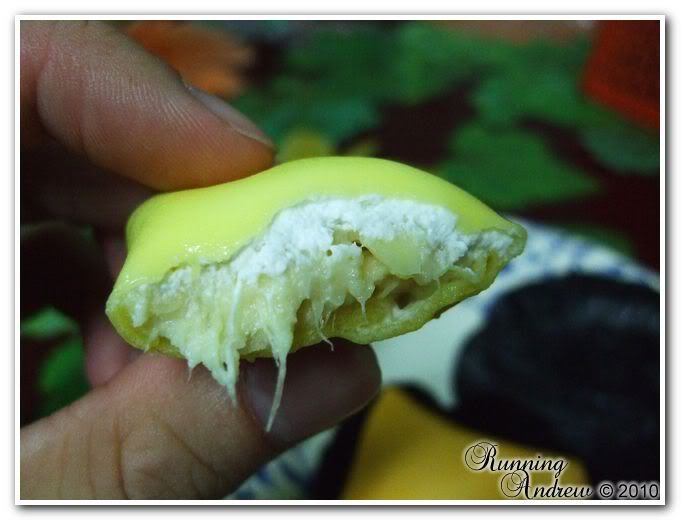 Durian filling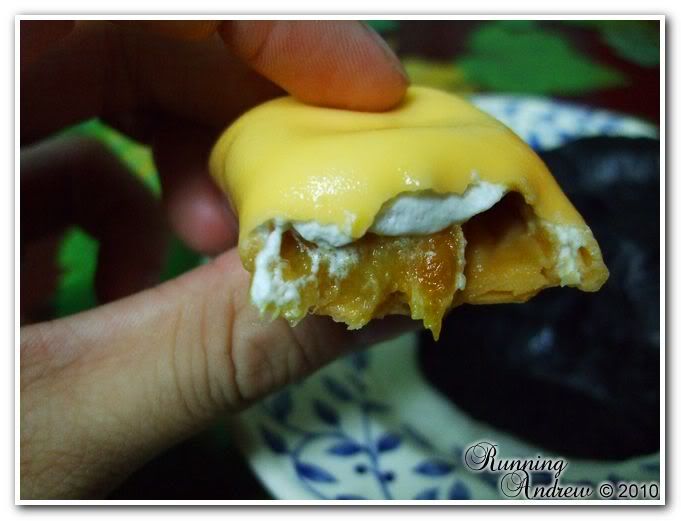 Cempedak filling
1 word. SHIOK AH!! Ok lah, that was 2 words. These are best taken when they are chilled because durian and cempedak tastes better when they are chilled; for me at least. But anyway, from the pictures, you can see that real fruits are used as fillings and they ain't filling the rest of the space with just cream.
For durian or cempedak lovers, this could hold your cravings till you get the actual fruit itself. Price? its RM10 per pack. However, they were having promotion for the cempedak and it was going for RM8 for a pack that day. They also have durian swiss roll and durian puff if you're interested to try them out.
So the next time you're at Ikano(near IKEA / The Curve) or Mid Valley / The Gardens, do give them a try.