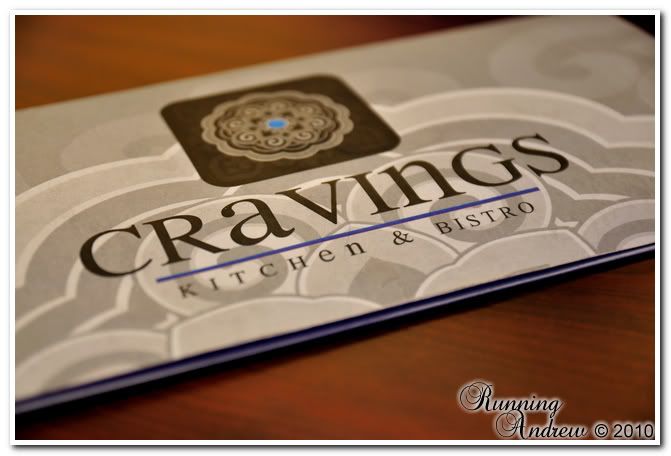 Cravings?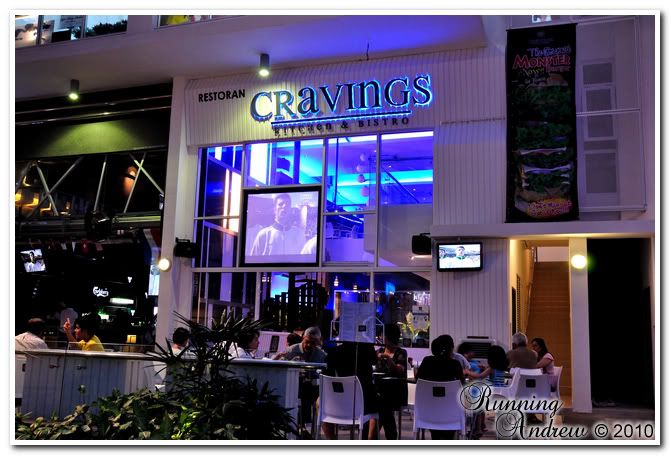 Da place
If you have a HUGE appetite and a HUGE MOUTH, you may give this a try.
This is not the same Cravings restaurant at 1 Utama. The one at 1 Utama is ORIENTAL Cravings while this is Cravings Kitchen and Bistro. I was there with my fiancee and her family for dinner a few weeks back. The place was relatively packed as World Cup fever was around. But we manage to get a table inside the cafe because outside is mainly for smokers. Honestly, how does one stomach the taste of cigarette while having a meal?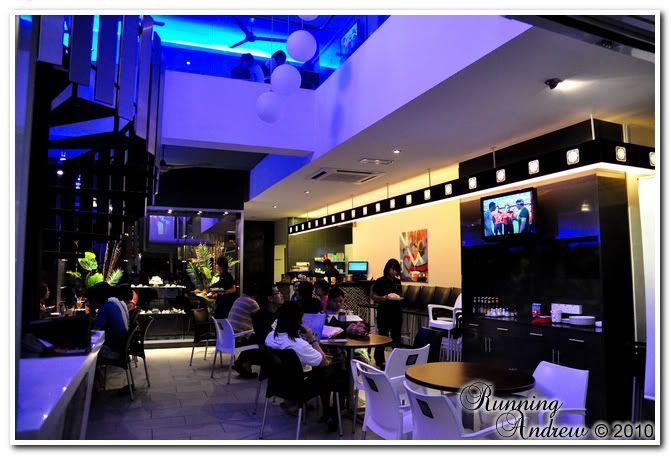 Looks decent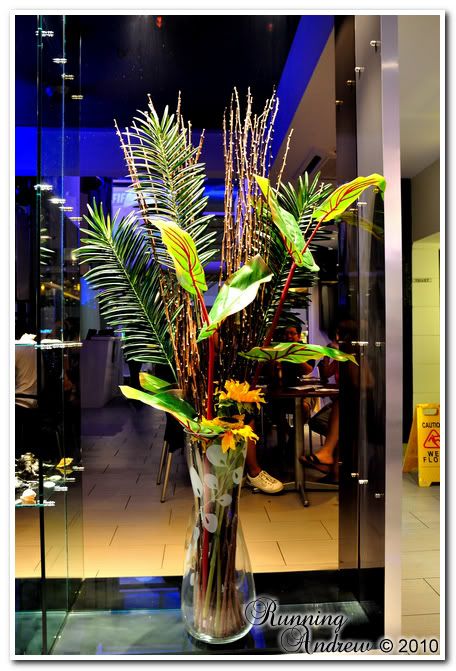 Go
plastic
Green!
Browsing through their menu, its mostly fusion type of food and western. There were some dishes with "Gua" and "Guo" which I have not freaking idea what that is. As usual, drinks came first.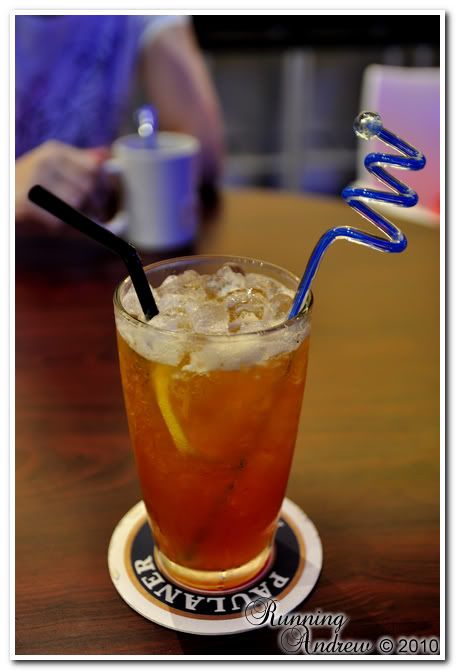 Honey Ice Lemon Tea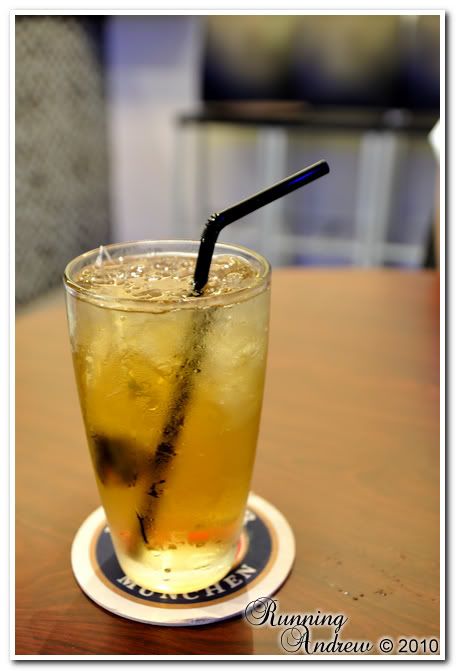 Jasmine Green Tea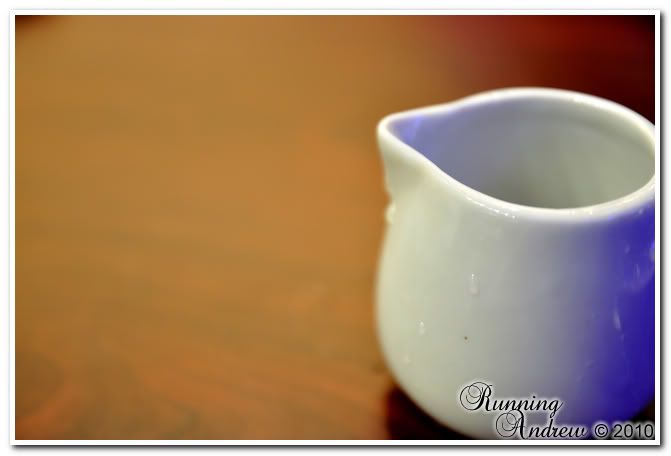 Add your own amount of sugar. But I poured all of it anyway.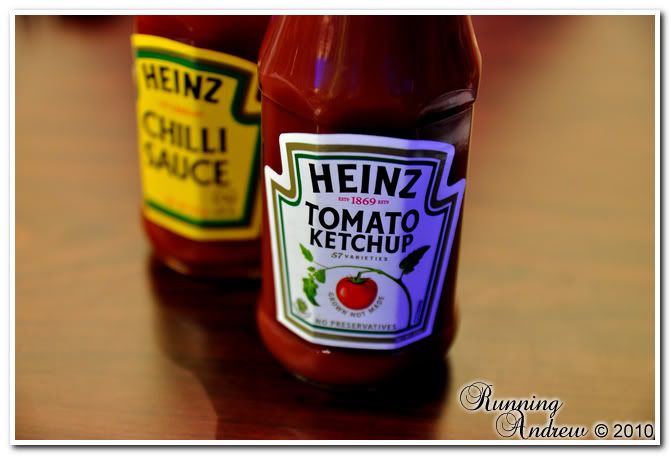 FUAH! DEY HEV HEINZ!
Here comes the main dishes.
Macau 'Lua' Noodle. According to my fiancee's brother...it was kinda bland. Average I guess.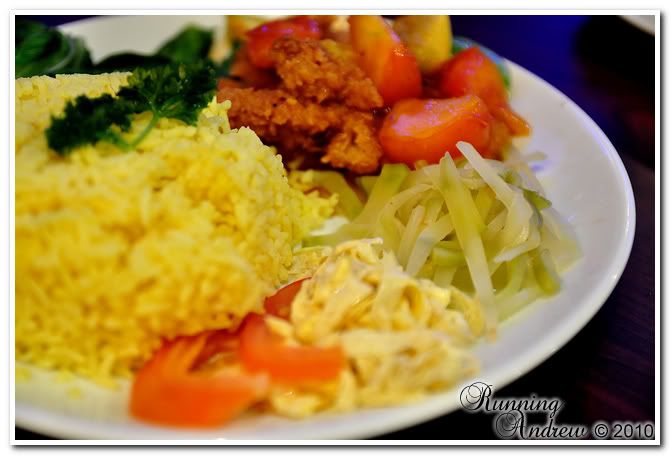 Sweet and Sour Fish with Guo Rice or something...dont recall.
My fiancee said it was just average. =.= Why am I getting such feedbacks. Don't get me wrong. Even at home, we don't cook/eat stuff that are really salty and stuff but I guess its their taste buds. Now, its my turn.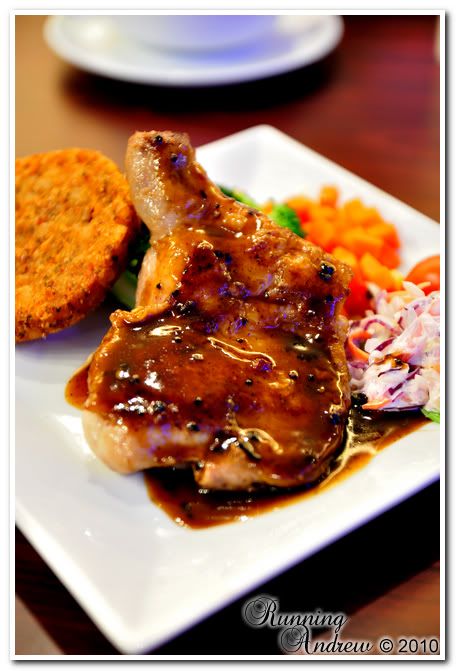 My grilled chicken in black pepper sauce
The chicken and black pepper sauce was typical (most places are anyway). Hash brown got deep frieded till its dry. Pathetic amount of coleslaw. The other veggies on the plate were broccoli and diced carrots. Honestly, for RM19.90...give la more coleslaw.
Wait! What about my fiancee's parents's food?
Waiting
.
.
.
.
.
.
.
.
still waiting
waited
.
.
.
.
.
waiteded
.
.
.
.
.
Yeah, thats right, 1 whole hour for this dish (1 hour from the time we ordered our food). I don't know what took them so long to prepare this because our rice meal came first. While 3 of us were eating, we saw other people's food being served to those sitting outside and upstairs. WTF happened to OUR food that we ordered first? I'm pretty sure we came first apart from those who were sitting upstairs.
While waiting for this last dish, 1 of the cafe's staff was carrying a sack of rice into the kitchen from the main entrance. Guess what crossed our minds? "Did they run out of rice?" At this point, it was probably around the 45 minute mark. We checked with the staff, she said 10 more minutes.
After 10 minutes, we checked again and were told to wait another 5 minutes. 5 minutes were up and we were about to call for the bill and leave. The staff went in and came out with the LOOOOOOOOOOOOOOOOOOOOOOOOOOOOOOOOOOOOOONG awaited dish.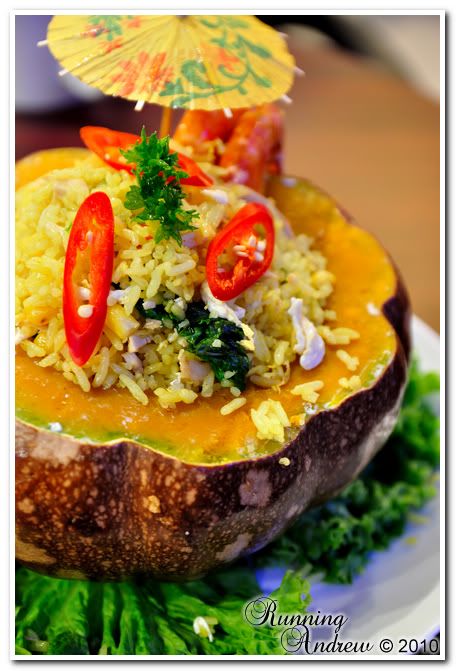 Halloween Dinner - With 2 prawns chilling at the side!
Okay enough of whining and here are my thoughts. This dish is enough for 2 person but since we waited for such a long time, all of us HAD to try some. Taste wise, not bad. I wouldn't say its worth the wait I mean, add msg/salt to anything and it will taste good right? :P Nothing appealing except that it is served in a pumpkin.


Once done, we called for the bill and received 20% discount for the long waiting time. That discount was only given after my fiancee complained about the long waiting time and service.
My verdict? I understand that it might be difficult for the chef to handle so many orders especially with World Cup season going on, so I will not pass judgement on the waiting time and service. As I have only tried the grilled chicken in black pepper sauce and that halloween dinner dish; The taste is not bad but for the price, give la more liao.
Will I dine again at the place? 50 - 50.
Address:
Lot A - 10, Sunway Giza Mall
Jalan PJU 5/14
Kota Damansara
47810 Petaling Jaya,
Selangor