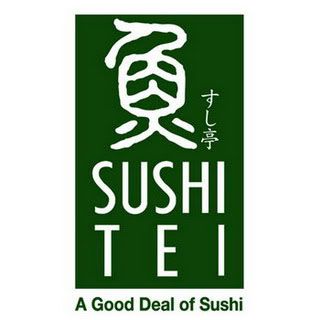 Nothing like spending some time with your buddies over an awesome dinner

It was on Saturday and the place was packed! We had to wait for about 10 minutes before getting a table. I guess we should have booked the place. Anyway, before I even talk about the food, I would like to apologize to Kevin and his girlfriend because I sort of spoiled the element of surprise. The dinner was supposed to be a birthday surprise for Kevin. I didn't know that as the the word that has been going around didnt mention about a surprise dinner. Anyway, I should have just called her when I asking stuff. Once again, Sorry Bernice.
Nevertheless, they're all cool with it ( cool bunch of peeps huh? :P ) and we were all busy scanning through the huge ass menu while some of us were catching up on each other's life ( the norm these days ). The staff who was taking our orders was kinda humorous because we were pronouncing names of the food wrongly and he was also trying not to laugh while repeating our order.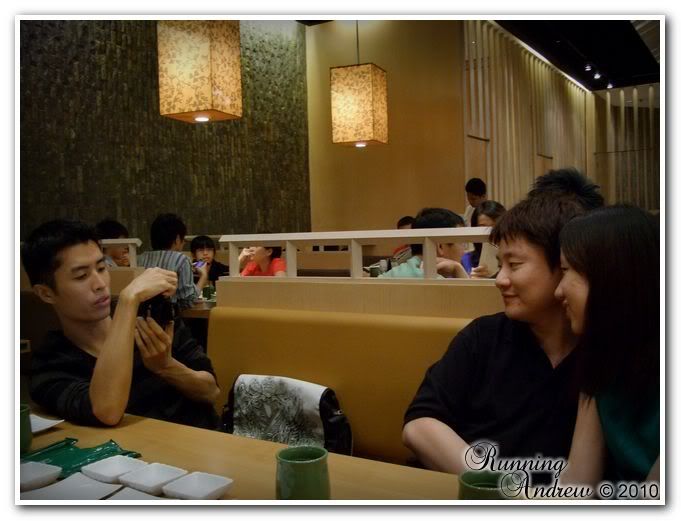 The photo snappin' begins. Chin Han using his Powershot! Kevin and his lovely sayang, Bernice.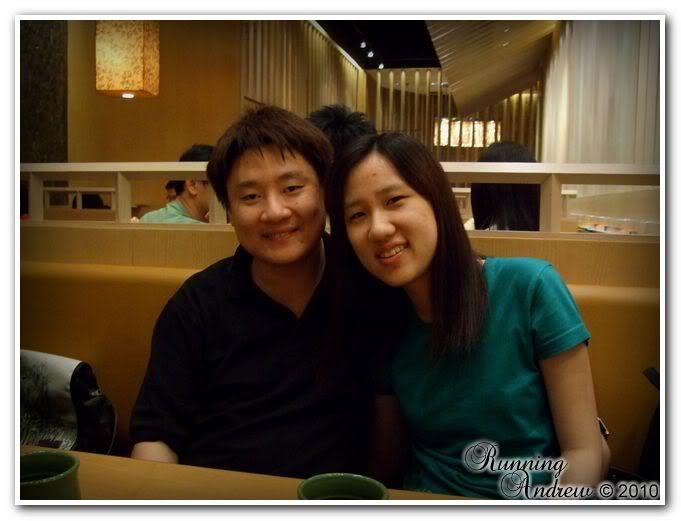 I took their pic as well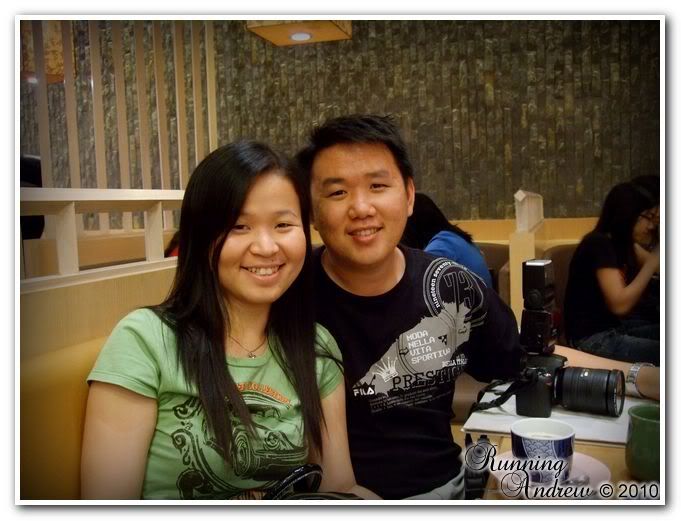 Another lovely couple; Heng Soon and Jesse
Our bro; Chin Han, Kevin and Bernice
Although it was crowded, it took about 15 minutes or so for the food to arrive, not too bad huh? Or may be we've been busy chatting and snapping pictures till we did not notice the time but anyway, with a great company of friends, there is never a dull moment. So here comes the food galore!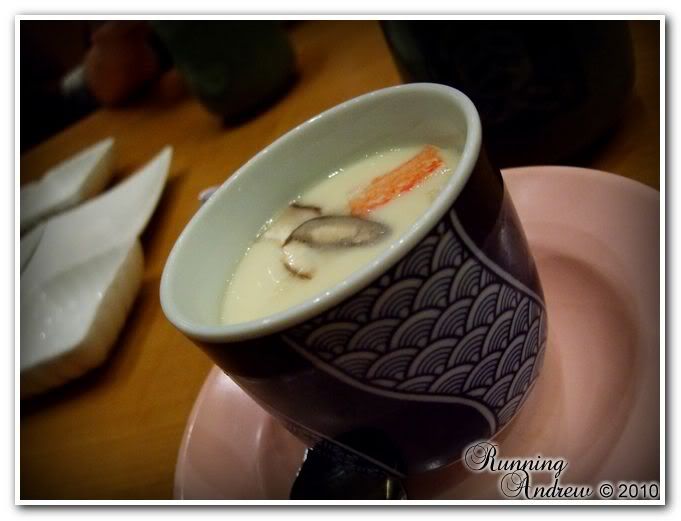 Chawanmushi; I shared this with my sayang. The amount was just nice and they have nice fillings unlike the ones at Sushi King or Sake Sushi.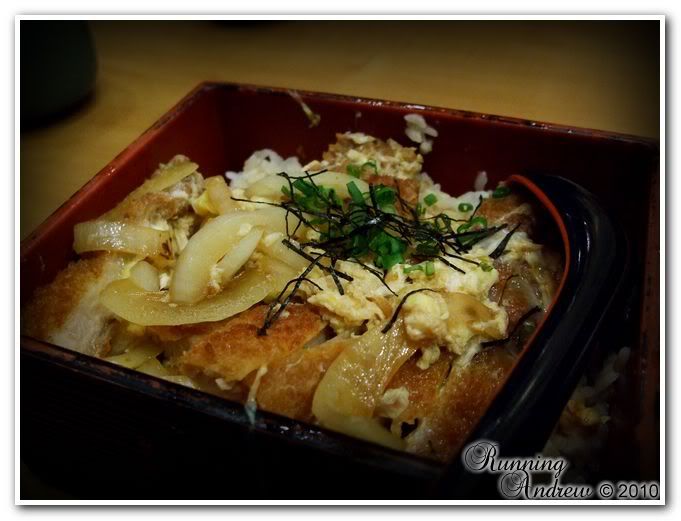 Chicken Katsu Don. My order for the night, lots of chicken cutlet fried with eggs and onions.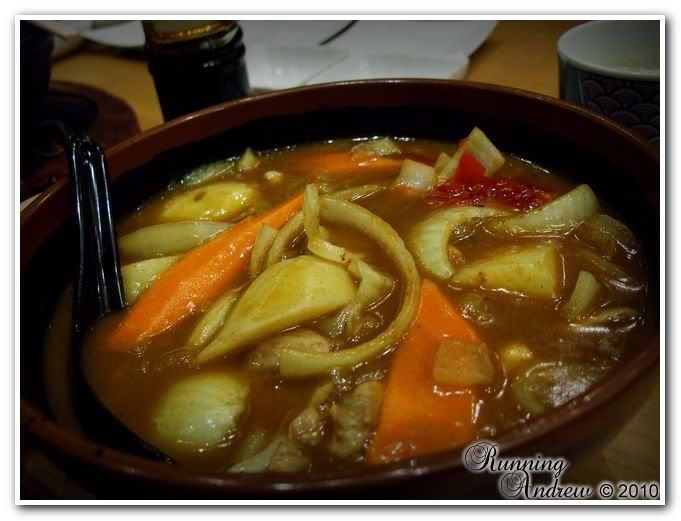 Curry Udon. My sayang's order. Don't be fooled...it ain't vegetarian style as it has some chicken.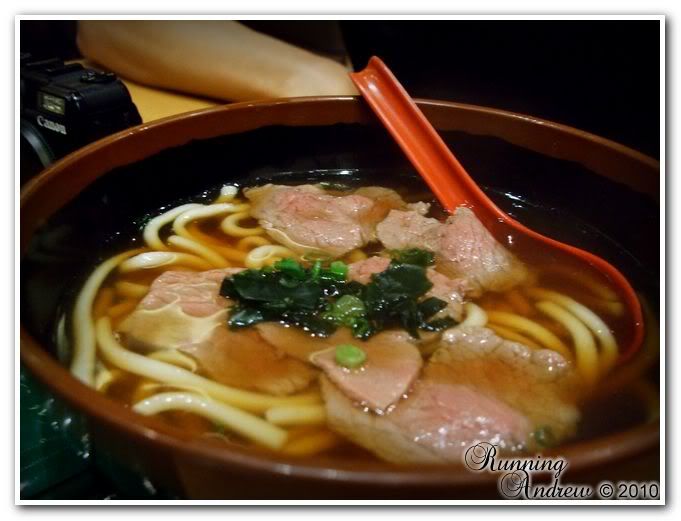 Niku Udon. Kevin's choice which clearly isn't enough even for myself.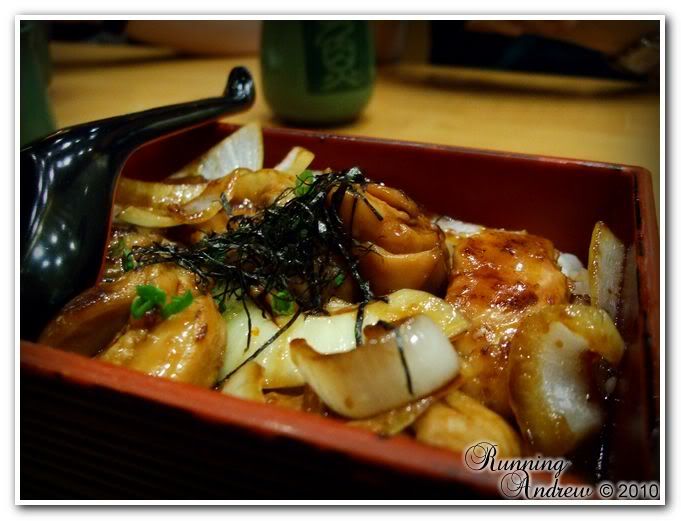 Yakitori Don. Bernice also took this rice + chicken. Almost similar to mine.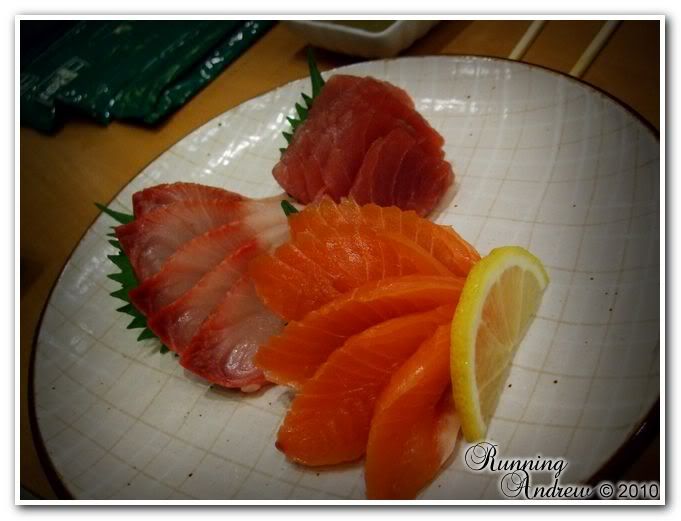 Asama ( Tuna, Salmon, KingFish ), For everyone. Just dig in!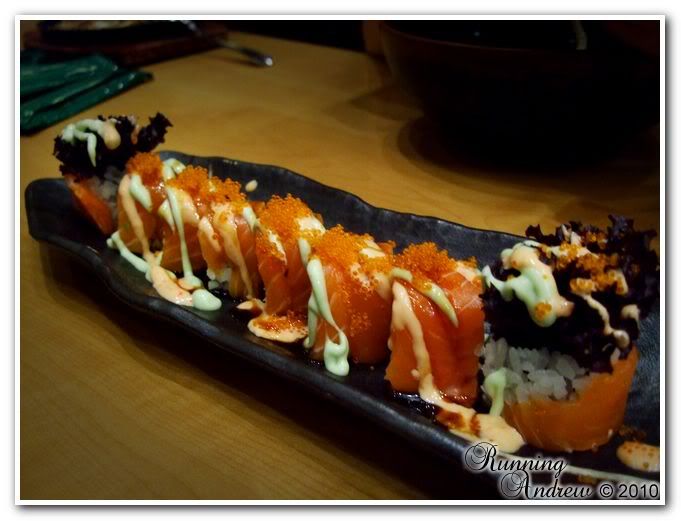 Dai Dai Roll, we made fun of this dish by calling it Die Die Roll. Again, this was for everyone :D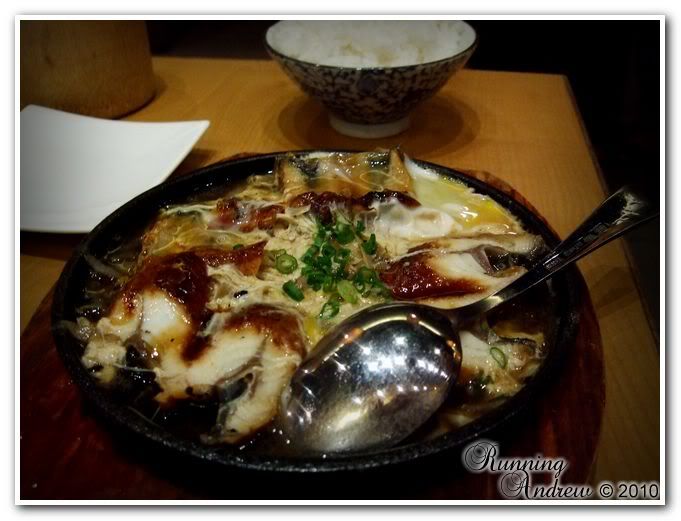 Unagi Yanagawa. Chin Han's order which looks delicious with the hot pan unagi. Check out the egg. This is served with rice if I'm not mistaken. Unless it was ordered seperately, so do take note :)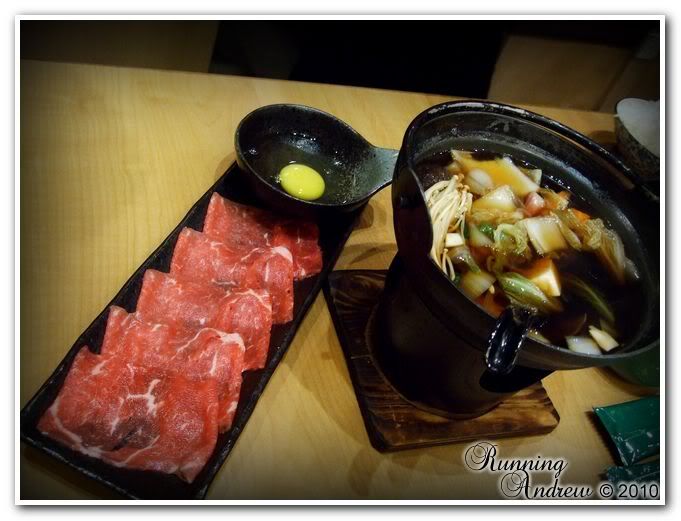 Sukiyaki
. As explained from the link, you normally dip the sliced beef into the bowl of raw egg before eating them. Not sure if its to be consumed raw but you can of course cook it by dunking it into the soup for a few seconds. The beef is sliced thinly so it will be cooked easily.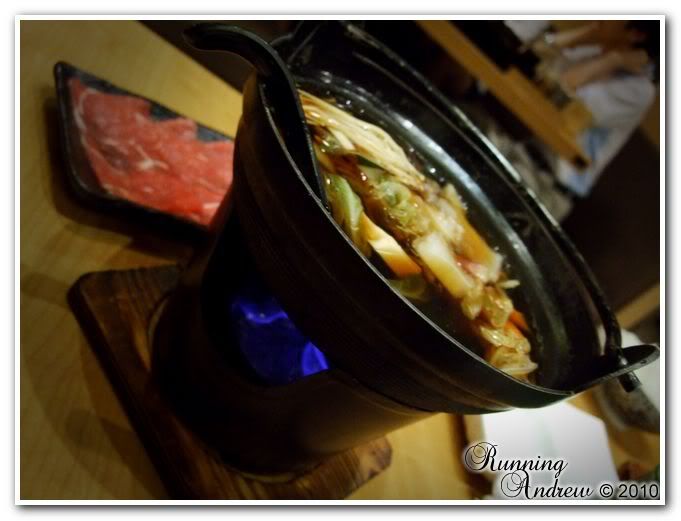 Cool huh? Check out the blue flame :P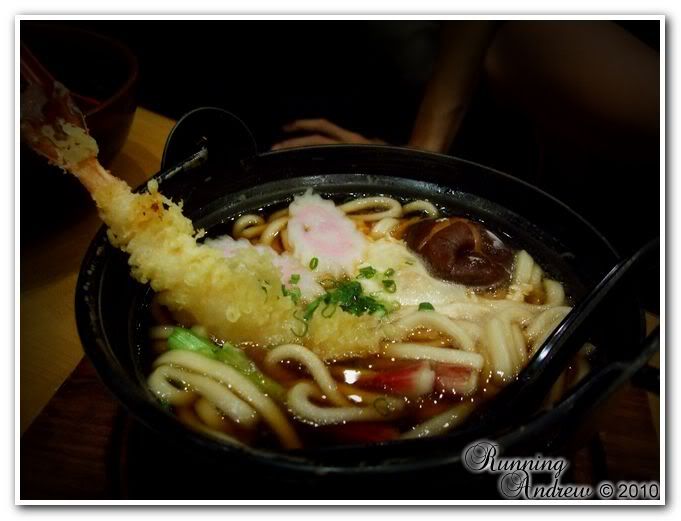 Nabeyaki Udon. Jesse's order.
By now, there are alot of reviews by many other bloggers / food reviewers on the web for this place. All I gotta say is, the food is nice. Plain and simple. Some might say the service is bad, the food is too salty, Jogoya is better etc etc but you know what, you gotta try it out yourself.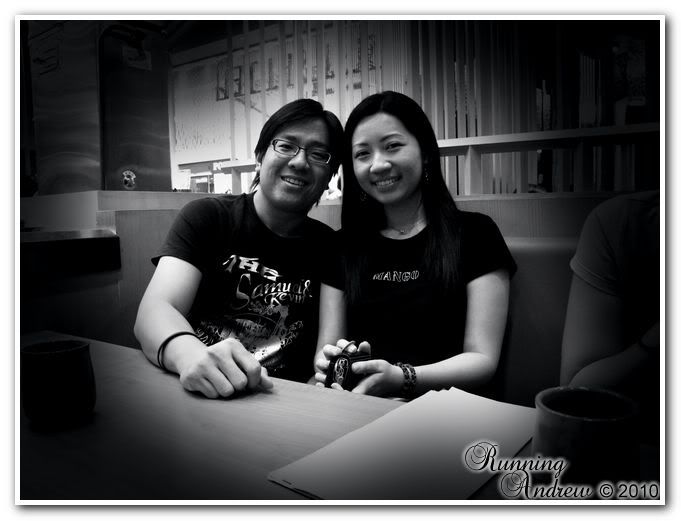 Yours truly with my sayang
Photographer: Chin Han
Photoshop guy: Me :P
Overall, we were satisfied with the food and service. No qualms about that. We shared the bill with the exception of birthday boy, Kevin. Sadly, we didn't take any group photo due to the space of the place although we could have taken one outside. Must remember to do that next time. Anyway, it was enjoyable. Hope you enjoyed yourself, Kevin despite some minor hiccups with the surprise.
The address:
Tropicana City Mall
Lot G-16, Ground Floor,
Jalan SS20/27,
Petaling Jaya 47400 Malaysia

Telephone +603 7728 9299
Facsimile +603 7728 4299