Need I say more?
Since the system is down at work, I thought I could use some spare time for a blog entry :D The place is located at Taman Megah, opposite Ming Tien Food court; you won't miss it laaaa....very easy to find the place.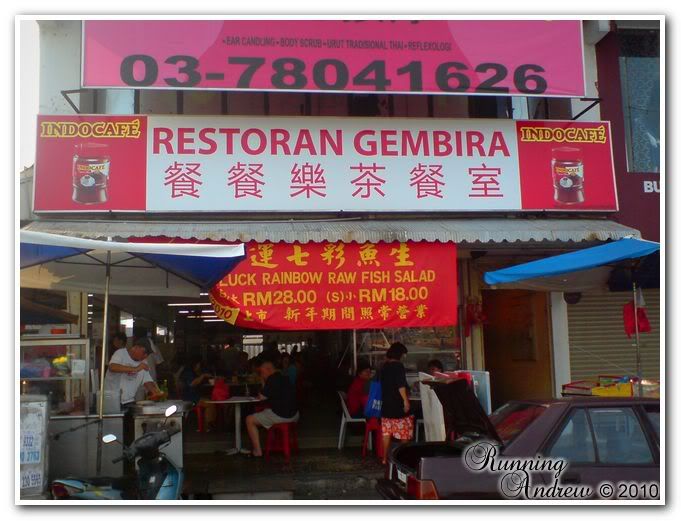 How can you miss a happy restaurant?
When you're there, look out for this uncle and his stall which is somewhere at the back
Normally, I would order the curry mee instead of wan tan mee. So when you're there, feel free to try it out. Here is my take on the stall's curry mee.
You can opt for broadband noodles with chicken curry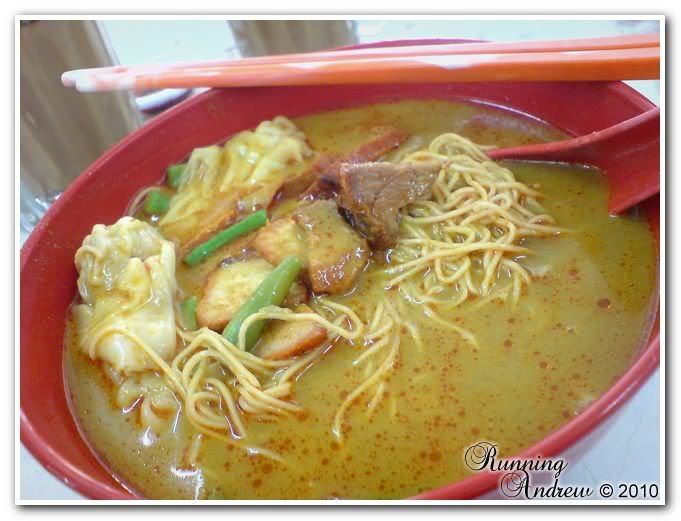 You can also choose the typical wan tan mee type of noodles with char siew and wan tan (dumplings)
The soup is not those coconut rich type of curry mee. Its more of chicken curry type of gravy but it's not thick as you can see from the pictures. If you go for the curry mee with chicken curry, your meal will come with some tau pok, chicken curry and long beans. If you prefer to have some char siew instead, it will be served like wan tan mee style; char siew and wan tan.
The taste isn't exactly a wow factor but I like that portions given by the uncle. Very generous with the noodles and ingredients. If I'm not mistaken, a small bowl will cost ya RM3.80 and a large bowl will be RM4.50. I might be wrong but it can't be far off from the usual hawker stall prices.
Address:
39 Jalan SS24/8, Taman Megah, PJ.
p/s: Pictures were taken some time awhile ago with my k800i, incase you're wondering :P