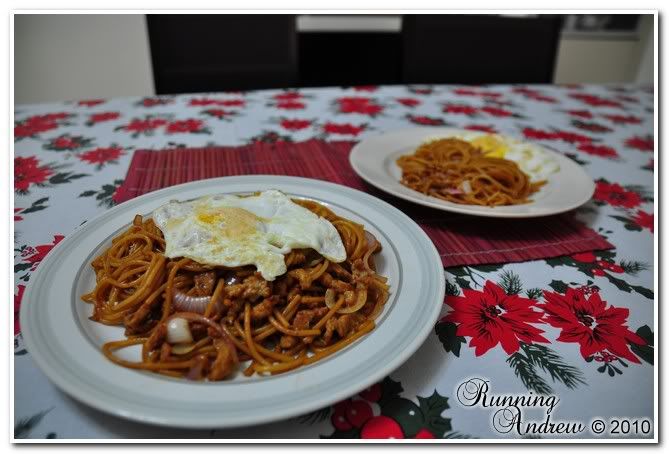 Chow Mien - Fried Noodles
Another episode of Cooking 101: Andrew's Style. No fancy names this time. Just plain ol'Chow Mien.

Ingredients:
Noodles: I choose spaghetti. Why? Healthy mah....
Eggs
Onion
Garlics...mmmm heaven sent
Pork: This was cooked by my mum earlier for my usage :D Useful in situations like this. Just add them into any dish!
Sauces: Chili sauce, sesame seed oil and thick soya sauce(Kicap Pekat). Of course, you can use any of your preferred brand )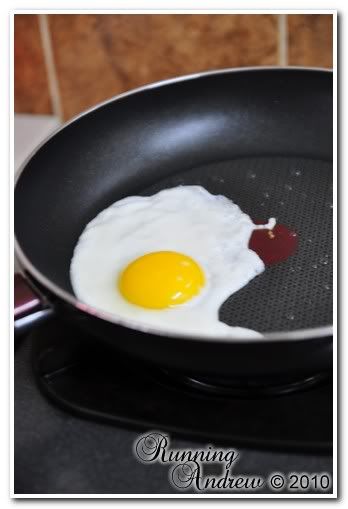 First, fry the eggs, one is for lunch while the other is for breakfast :)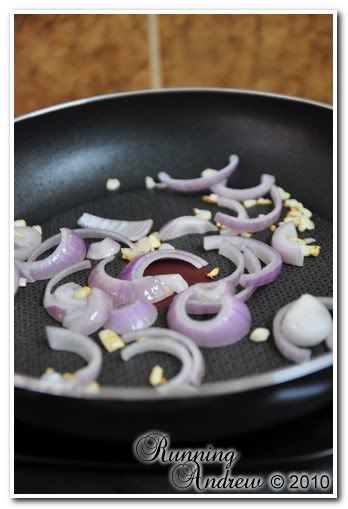 Next up, fry the garlic till its slightly golden brown and then add in the onions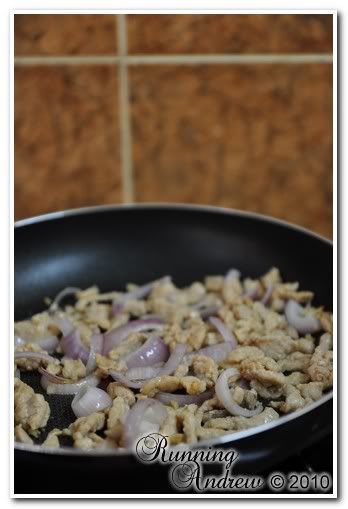 Once the onions are also slightly golden brown, add in the meat
Some of you might be wondering, how much sauce do I need? Well, I don't use tablespoon or teaspoon for my measurement. I just go with the flow. But in any case, agak-agak lah. You don't want it to be too salty or oily right?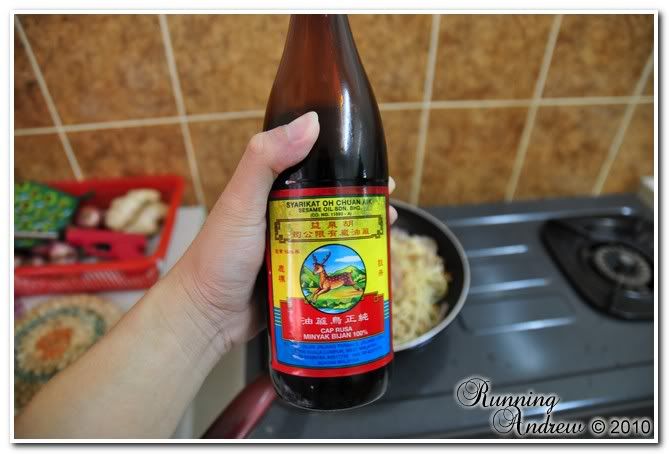 Sesame Oil for that nice fragrant smell
A tad bit of Chili sauce for that tangy taste but I guess its more of a sweet sauce nowadays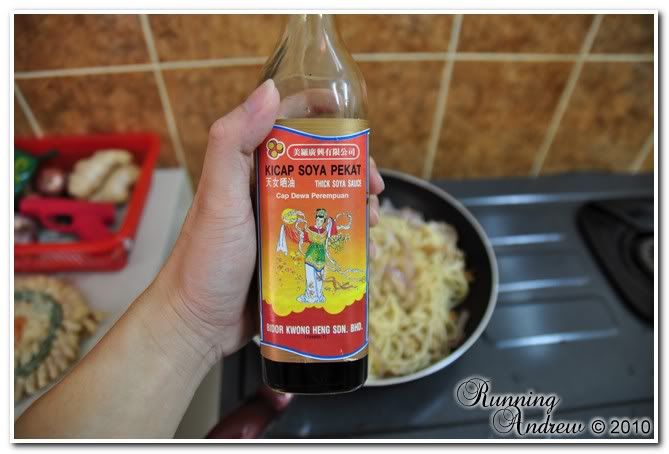 Lastly, add the thick soya sauce and stir them up!
It should be looking something like this :)