Awesome Bonafide® fried chicken
Yesterday was Thursday, Thursday
Today i-is Friday, Friday (Partyin')
We-we-we so excited
We so excited
We gonna have a ball today

Tomorrow is Saturday
And Sunday comes afterwards
I don't want this weekend to end
Yeah, it doesn't need to end yet because after Sunday comes...Labour's Day! Okay that was way too lame but anyway, Popeyes Louisiana Kitchen commemorates Labour Day with Pay Day Special! What is it all about? You get to purchase five pieces of their signature Bonafide® Chicken for only
RM8.99
instead of the usual price of RM15.45! How awesome is that?
I was invited for a food tasting session a few days back. I've only been to Popeyes once but this time, I was treated with all of their good stuff. For those of you who have not even tried Popeyes, you're in for a treat.
Everyone's favourite
Delicious chicken marinated in Louisiana seasonings, hand battered and made fresh. Now that is some authentic
Cajun
taste here. I know its fast food but the chicken at Popeyes are marinated for at least 12 hours! And their special slow cooking method seals in the taste for us to enjoy. I really like the crispiness of the outer skin without being too oily. The ones I had are the spicy version. Just that slight fiery sensation to tickle your taste buds. You can always opt for the original ones of course.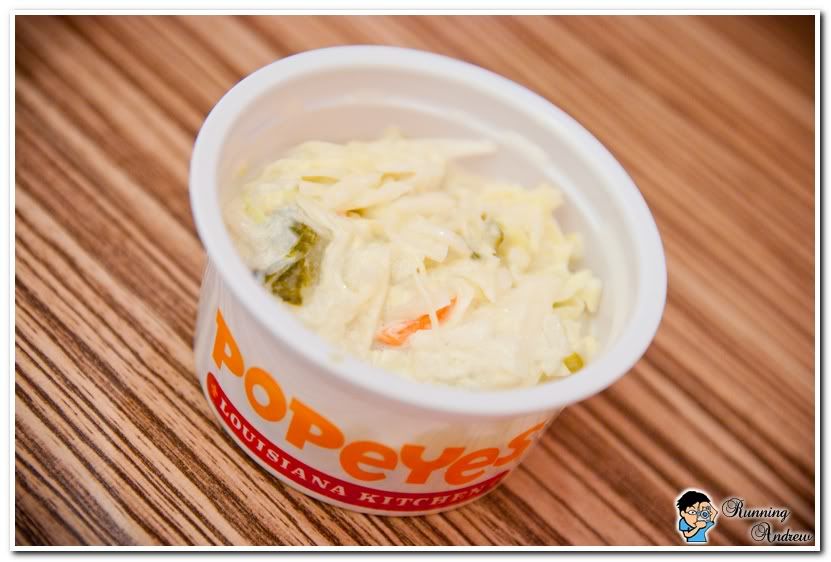 A must have side order whenever you visit Popeyes! I would choose Popeyes' mashed potato anytime over KFC, period. The gravy is thick, fragrant and way tastier than KFC's mash.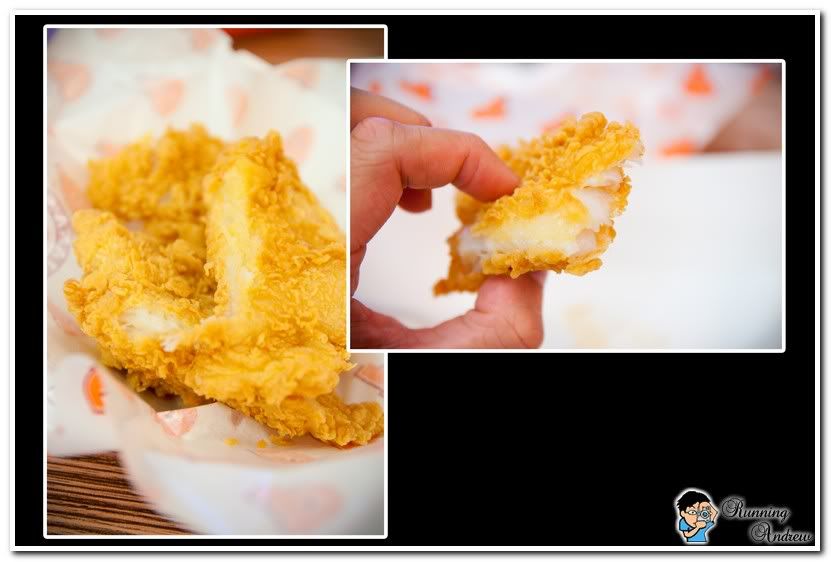 Fish(from their Seafood section)
I like the freshness of the fish but it was alittle too salty for my liking. Then again, everyone's taste buds might be different. The fish batter wasn't too thick and to my surprise, the fish's texture was pretty springy. Although it a fast food outlet, things are looking good. I hope they maintain such consistency of freshness.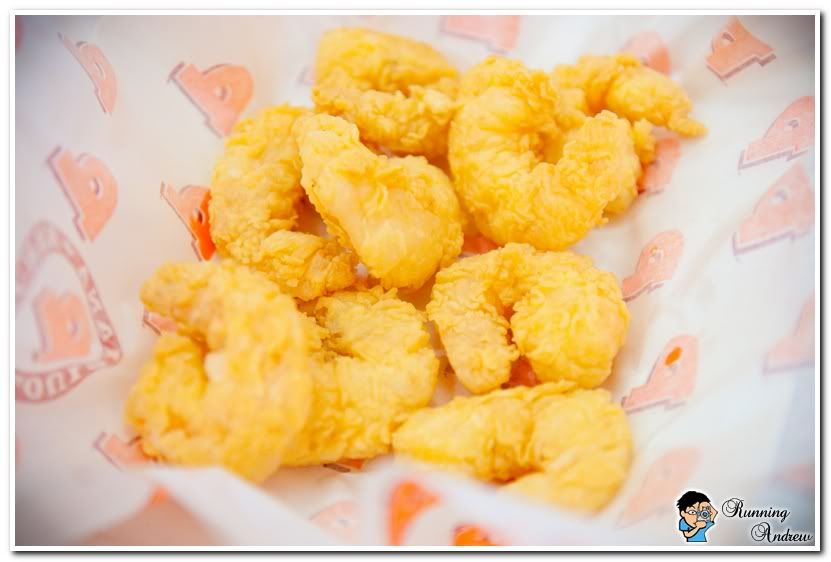 Shrimp(from their Seafood section)
Light, sweet and springy. Not in the picture was the sauce for you to dip the shrimps in. That was a mistaken on my part. I was enjoying all the good food :P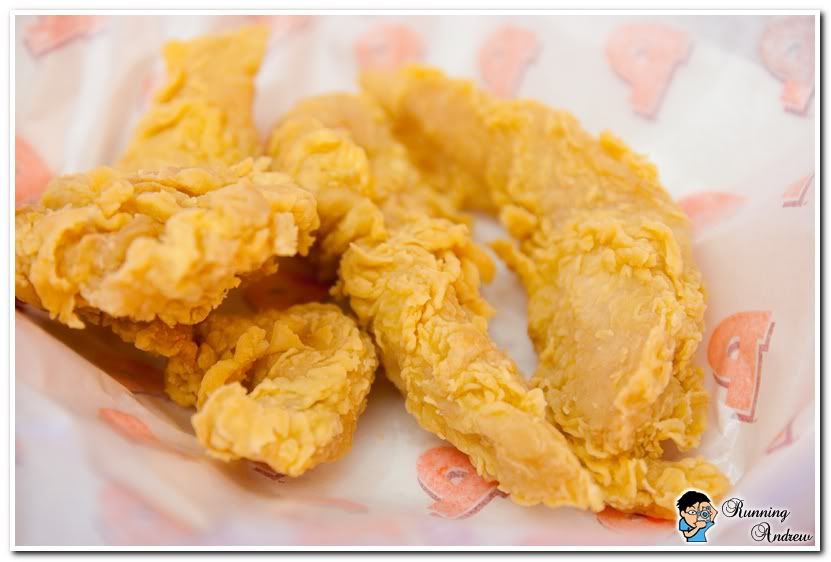 Chicken Tenders!
Crispy on the outside, tender on the inside. This may sound weird but the chicken tastes very fragrant, as though they were seasoned with some parsley. Hope I'm not putting anyone off but seriously, you should give this a try for its unique flavor.
Biscuits
Another must have side order when you're there. Its alittle dry BUT its aroma is very welcoming. As you can see, my way of enjoying it is to dip it with some of the mashed potato's gravy; pure bliss!
Fish Rice Bowl(RM10.25 including 1 regular drink)
Check out the gravy, fish and red bean(or kidney bean) combination
It may seem like a small bowl but its packs quite a meal. I find it hard to explain the flavors and aroma coming from the gravy except for simple explanation like creamy, fragrant and tasty. The red bean gives it a thicker texture and giving that subtle sweet flavor which really compliments the gravy and fish.The red beans are at the bottom so make sure you give it a good stir before digging into your meal. Serving style might differ from other Popeyes outlets so just look out for the bean.
Cajun Fries
The fries here are definitely not to be missed. The seasoning for the fries were really good without being overly salty. I enjoyed the fries on its own, no sauce required. Now that I think about it, its almost similar to curly fries.
So what are you waiting for? Make your way down to Popeyes at any of the outlets below to enjoy your Pay Day Special!
Taman Tun Dr Ismail / 03-7710 1198
Sunway Pyramid / 03-5631 2476
Mid Valley / 03-2287 7372
Wangsa Walk / 03-4142 8423
Klang Parade / 03-3344 5685
e@Curve / 03-7724 2630
Selayang Mall / 03-6137 0378
The Mines Shopping Fair / 03-8941 7812
Jalan Yap Kwan Seng / 03-2161 2318
This promotion is only valid on
1st of May 2011
from 10.30 till 10.30pm.
Click on image to view the image in high resolution