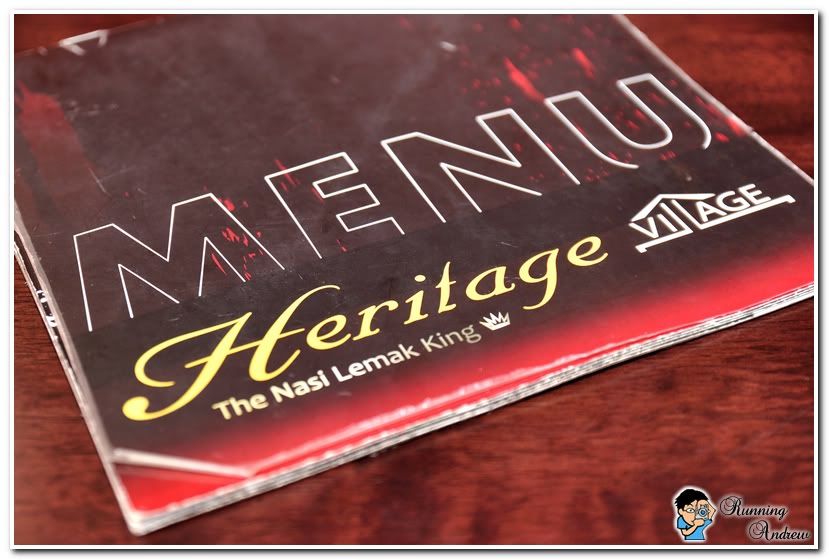 The Nasi Lemak King?
A relaxing Sunday morning, completed a 5.5KM run with my wife and was looking forward for an awesome breakfast. I had an urge to have some nasi lemak as it has been awhile since I last had some. So after months of saying "I'll try it soon", I finally decided to check out Heritage Village for breakfast. The place looks nice with a relaxing ambiance. I have been told that the nasi lemak here is pretty good. A new place for nasi lemak never hurts :)
Heritage Nyonya Nasi Lemak Acar Fish, RM9,90
First dish to arrive was the Heritage Nyonya Nasi Lemak Acar Fish; my father-in-law 's order. The nasi lemak setup was as usual. The fish was nice with a mix of sweet and sourness.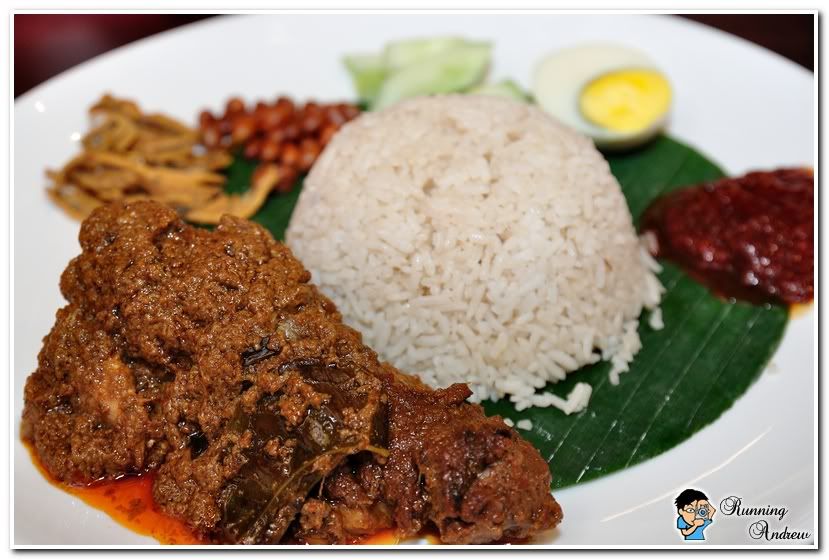 Nasi Lemak Chicken Rendang, RM7.90
The chicken rendang was not bad but it felt like something was missing. Still, it doesn't taste bad.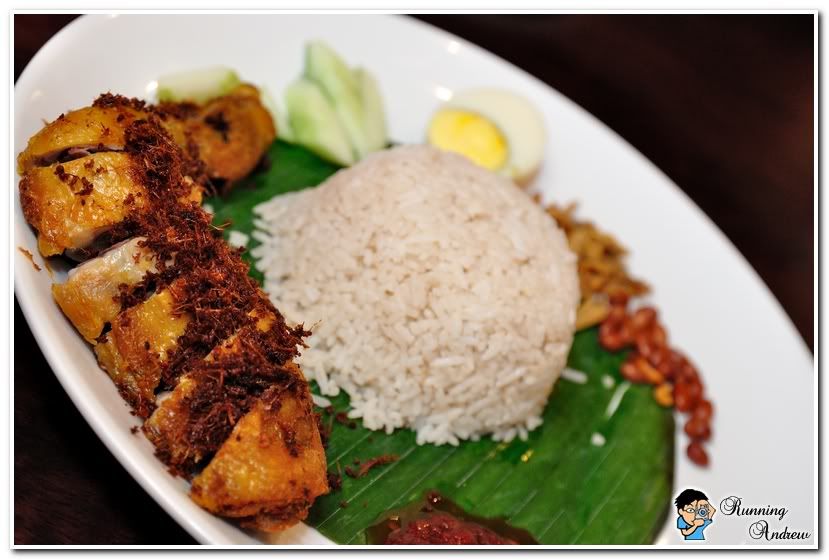 Nasi Lemak Ayam Goreng, RM7.90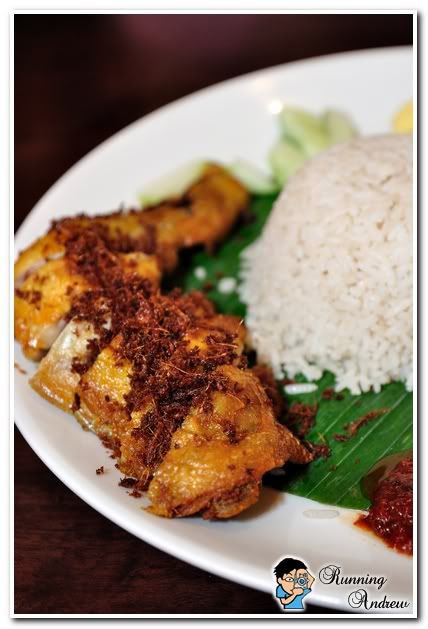 Looks really good
This was my choice of Nasi Lemak. Sadly, I was rather disappointed. There was no "oomph" in the chicken. In other words, "no kick*"
*not to be taken literally
. Imagine eating chicken rice but with plain white rice; it doesn't taste bad just lack of something. My wife said the same thing after trying so I guess it wasn't just me.
Oh wait, what about the
sambal
? Spicy level was better than Village park's
sambal
. It was nice but kinda sourish for my liking.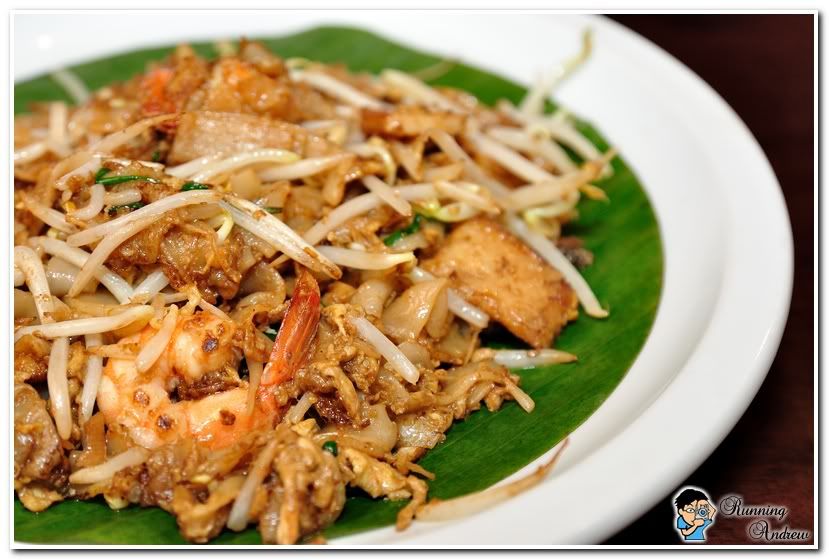 Heritage Duck Egg Char Kuey Teow, RM9.90
My mum-in-law ordered this. I didn't try it but she said it was a little too salty(subjective so I'll leave this out) and she couldn't really taste the duck egg. I would love to try it again for my next visit. There are a few hawker stalls near my place at Puchong which sells
char kuey teow
with duck egg as well. I shall give it a try one day. I haven't tried
char kuey teow
with duck egg before, so yeah; better late than never.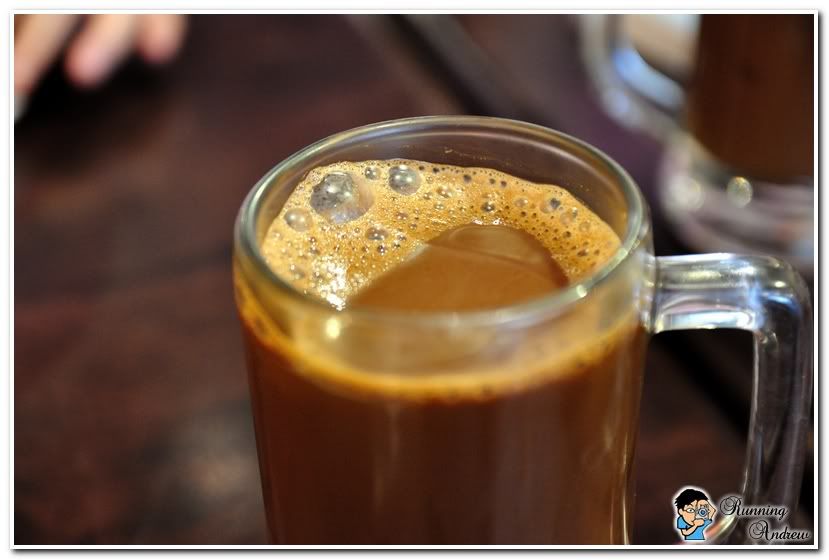 Kopi ( Coffee)
The coffee and tea here is good though!
Kopi
and
Teh C
panas, kurang manis was just right!
So the question I'm asking myself now, which one would I recommend/prefer? I'll stick to
Village Park
at Damansara Utama. The rice, chicken and rendang is way more fragrant and aromatic compared to Heritage Park. As for the sambal, they are both totally different in style but goes very well in any case.
My review on Village Park can be found
here
.
But hey, do give Heritage Village a try. Like I said, the food don't taste bad, they're both just different with their own seasoning and cooking style. They have many more dishes and some desserts like
Durian Cendol
which I have yet to try.
Address:
D-G-31, PJU 1/45, Aman Suria
Petaling Jaya, Malaysia
Contact No:
603 78808891
Operating Hours:
8:00AM - 10:00PM (Monday to Sunday)