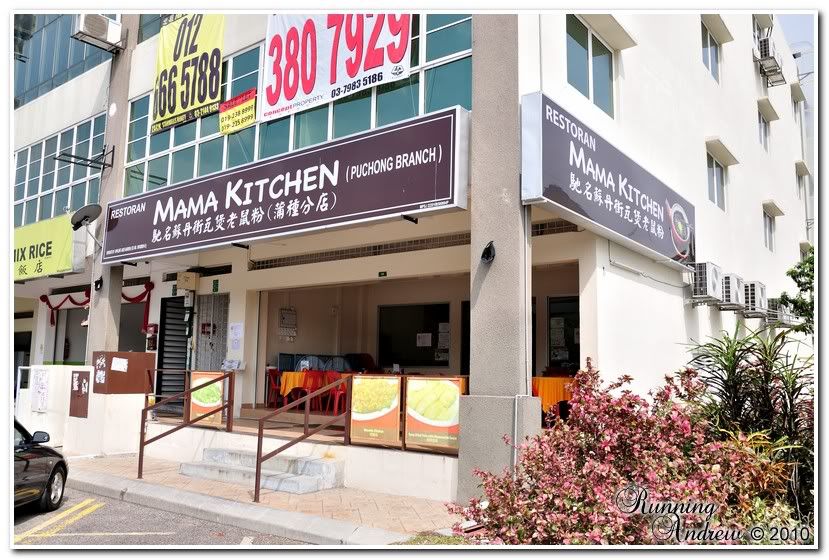 Mama Kitchen Puchong branch
I have been extremely busy with work but I finally got some time to do a food review. My parents were down in KL about 2 weeks ago. I decided check out the restaurant Mama Kitchen at Puchong; practically less than 10 minutes drive from where I live. I've only tried the one at Taman Tun Dr Ismail though. Lets see how this branch fare.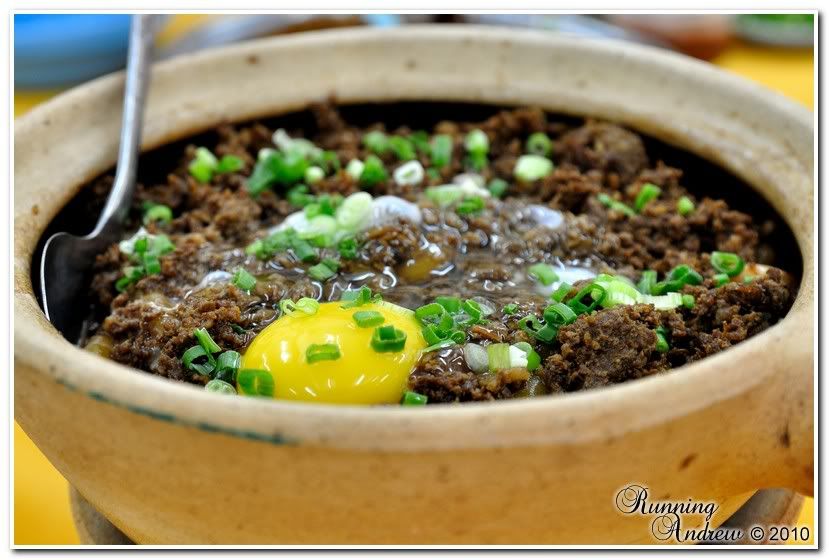 One of Mama Kitchen's signature dish, Claypot
Lou Shu Fan
Beautifully prepared claypot lou shu fan.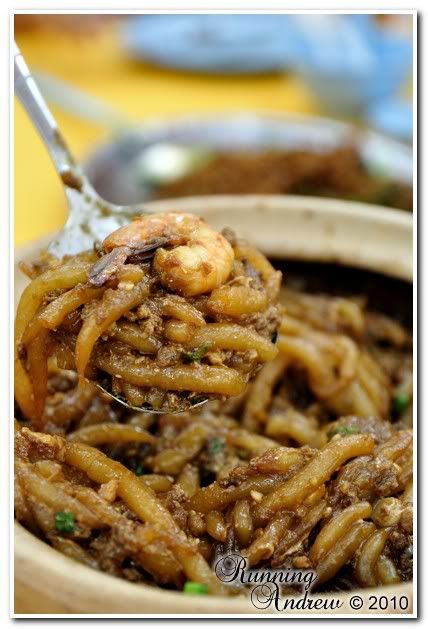 Give it a good stir and you're all set. It was all okay and not too oily. Some small prawns, lots of minced pork at the top and garnished with fresh spring onions.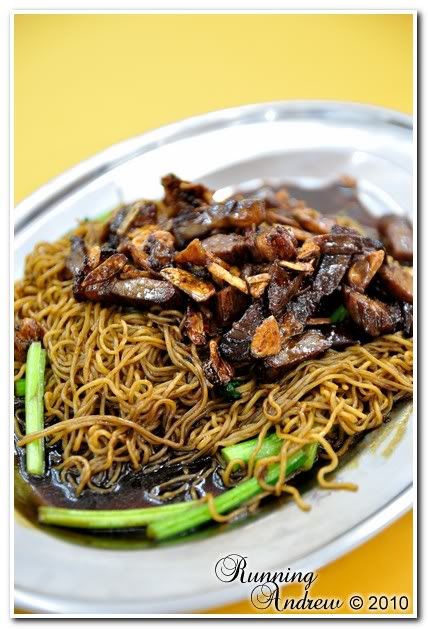 Garlic Roast Pork Wanton Noodle
Another signature dish at Mama Kitchen would be the Garlic Roast Pork Wanton Noodle.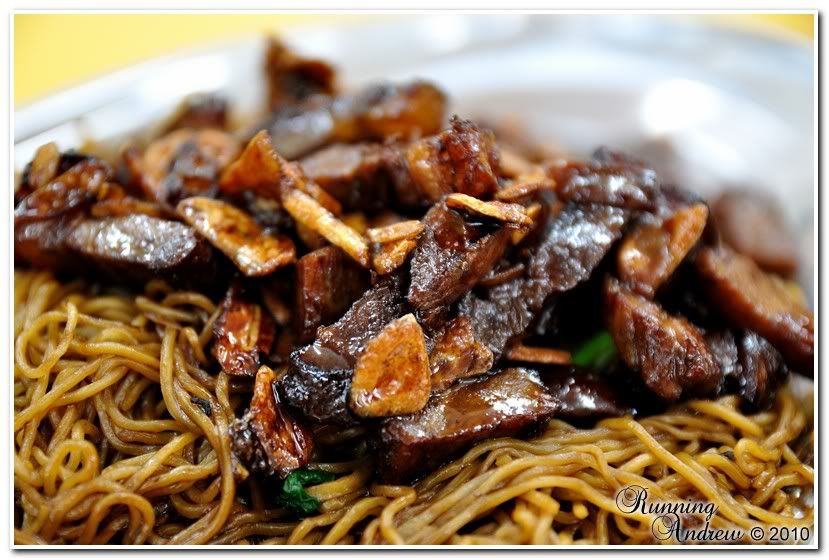 A close up shot of the good stuff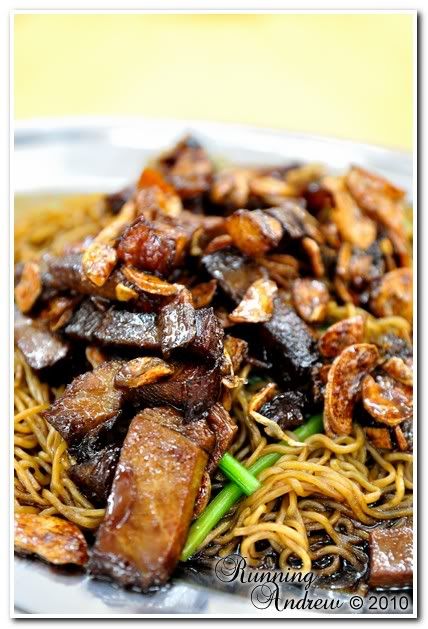 Sinfully delicious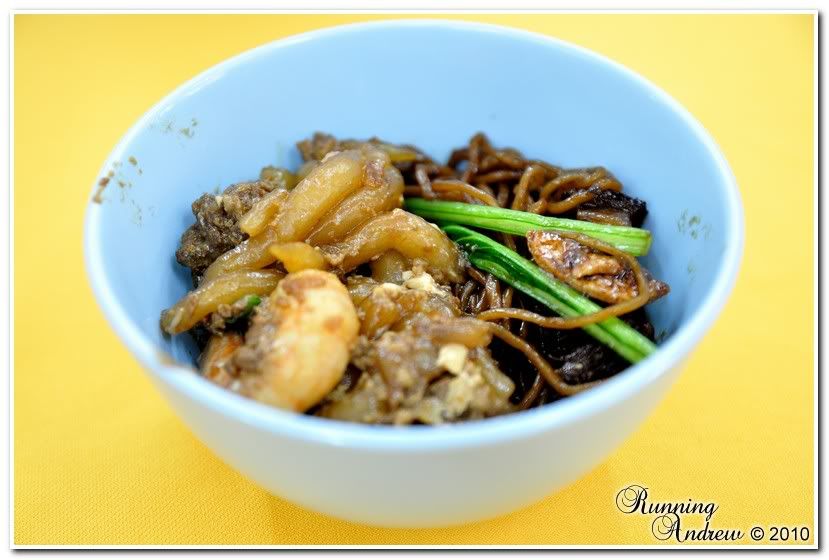 A bowl of double happiness
First taste of the
lou shu fan
was really weird; it was tasteless like literally tasteless. I think the chef might have forgotten to put something. It didn't taste bad but it was just tasteless. I asked everyone and they said the same. It was only a small matter so we didn't make a fuss about it.
The garlic roast pork wanton noodle made up for the claypot of tasteless. Really fragrant with all the garlic but if I could comment something about the dish, I would prefer slightly less thick soy sauce. Nevertheless, it was enjoyable.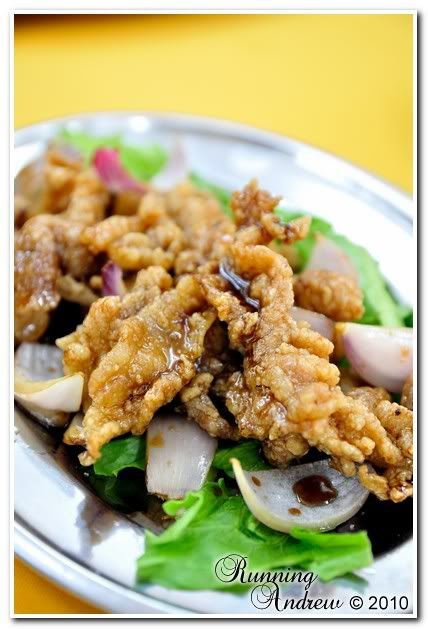 Honey Pork Belly
These are awesome. Crispy, sweet and they still have some of the pork belly's chewy texture.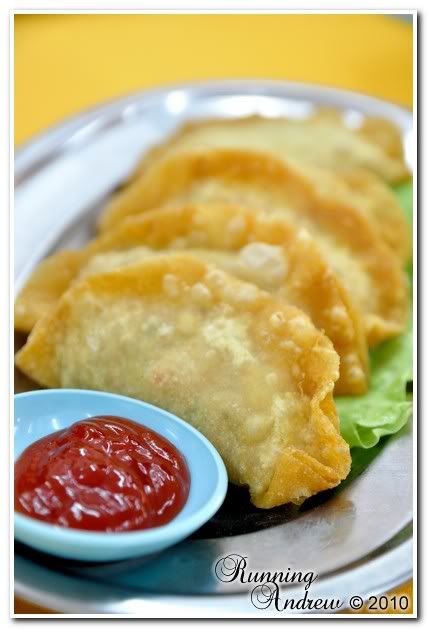 Fried Dumplings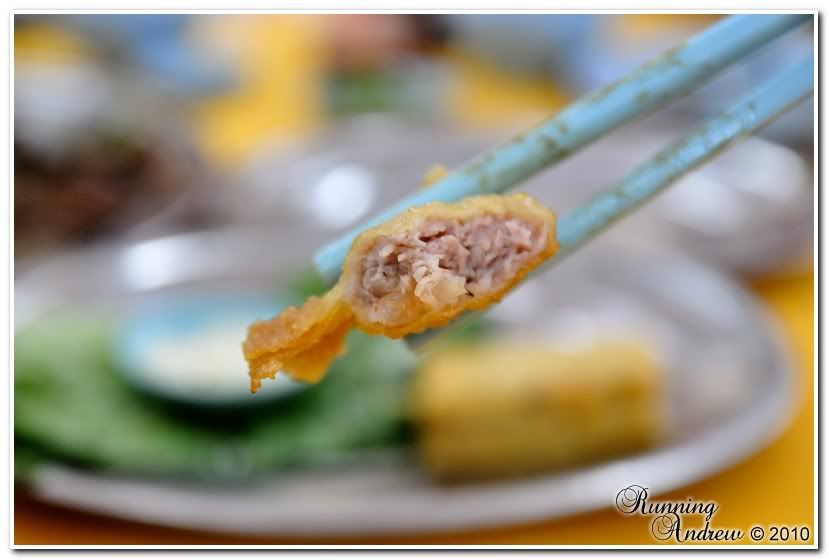 A mixture of pork and prawn for its filling. So far so good. Fresh and springy texture and not oily. I had phobia of having oily fried dumplings after trying some fried ones from Nippon Yataimura Japanese Restaurant at 1 Utama. They were literally SOAKED in oil. That was before they renovated the place. I avoided that place ever since my first visit. Food was just average and expensive but every time I walk by the place, they seem to be doing well. But anyway these dumplings at Mama Kitchen are nice.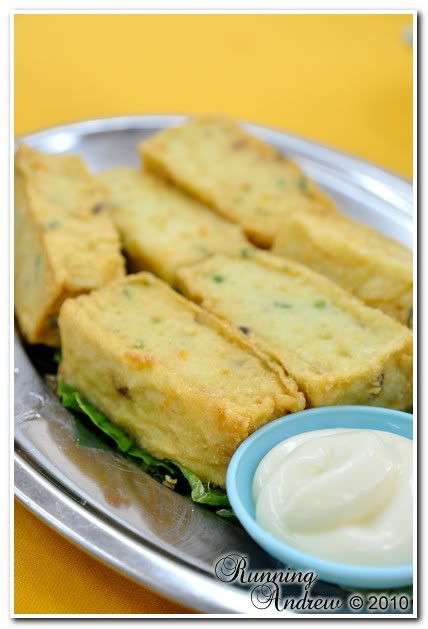 Deep Fried Tofu with Mayonnaise
Lightly fried on the outside, silky smooth on the inside. It wasn't entirely "tofu" because they mixed with other stuff as well to make it alittle springy. The fried tofu was good enough to be eaten on its own but if you prefer to dip it into some mayo, go ahead and indulge.
The only thing I was "surprised" was the claypot
lou shu fan
. I probably should have asked one of the staff or the person in charge what went wrong. But anyway, if I get a chance to try the Mama Kitchen branch at TTDI, I will try to update with another post perhaps.
Here are the breakdown on pricing (Small / Medium / Large):
Claypot Lou Shu Fan - RM7 / RM12 / RM15
Garlic Roast Pork Wanton Noodles - RM8 / RM12 / RM16
Honey Pork Belly - RM15 / RM20 / RM30
Fried(or Soup) Dumplings - RM1.20 per piece (Min. order of 5 pieces)
Fried Tofu - RM9 / RM15 / RM20
Address
Mama Kitchen Puchong Branch
No. 48, Jalan Puteri 2/4,
Bandar Puteri Puchong,
47100 Puchong,
Selangor.
Contact number:
603 8063 8030
Map: