Its been awhile since I wrote something apart from just food reviews and events. How was your Chinese New Year? It has been busy for me since December 2010 till date. But here I am, with some free time to write a semi-emo post.
Chinese New Year? Its pretty much gonna be these things:
Lots of food
Lots of gambling
Lots of visitors/driving/traveling
Lots of CNY biscuits and snacks
Lots of ang pau ( red packets )
For me, they are true for the most part except that I didn't gamble; not that I gamble anyway. Believe or not, I don't
know
remember how to play
Choh Dai Di
. Despite the CNY holiday season, I had to work / standby due to work. It's not that I mind working during the weekends but this time, the timing for this project to go-live is just not right. I mean its Chinese New Year. Family reunion dinner, visiting friends, going to places and relaxing is part of the fun. On some nights, I actually stayed up till 1.00am to fix my program. Nevertheless, the program is "live" and looking good. Okay, enough bitching about work.
Chinese New Year Eve
The most important day during the CNY festive because family members from near and far will gather to have a reunion dinner. With that said, many will normally be gaining some additional weight after the CNY(including me). I ain't complaining though. Good wholesome home cooked food, what's not to like?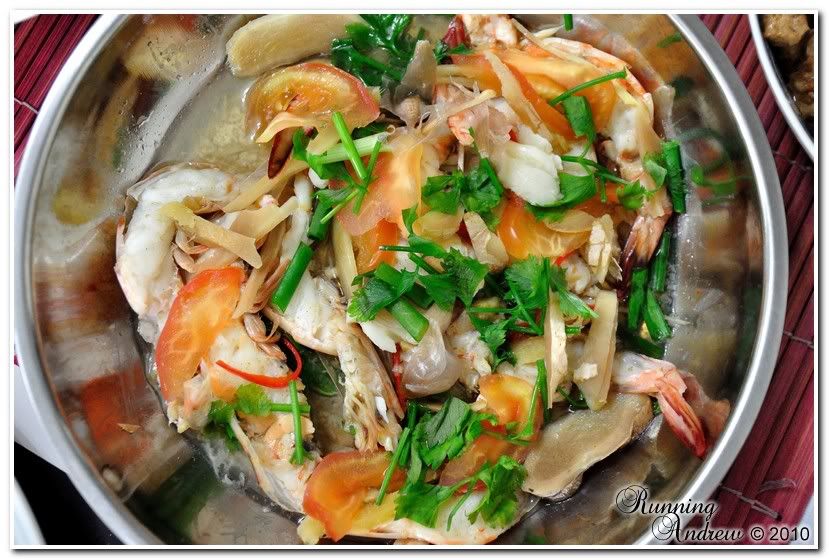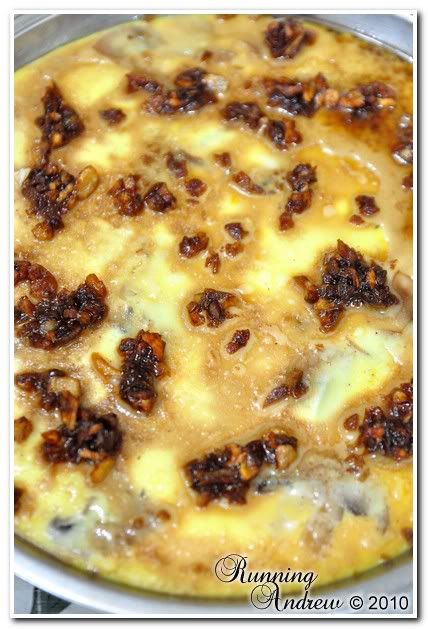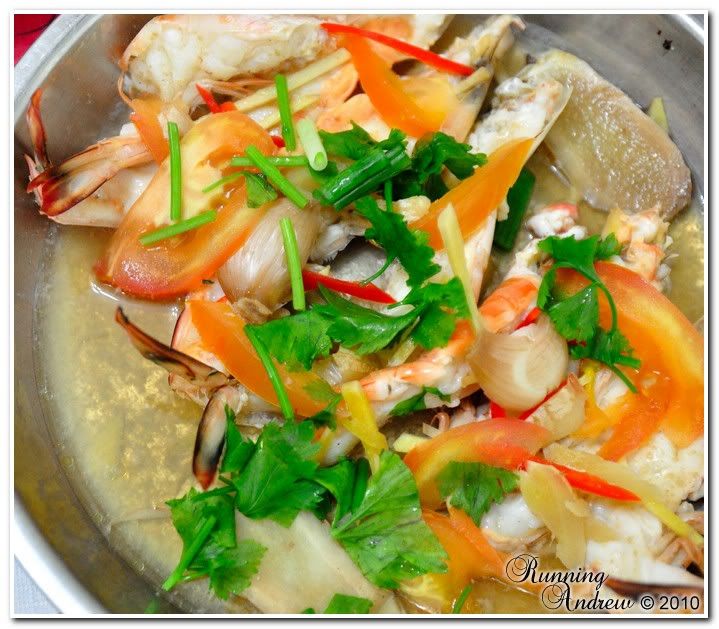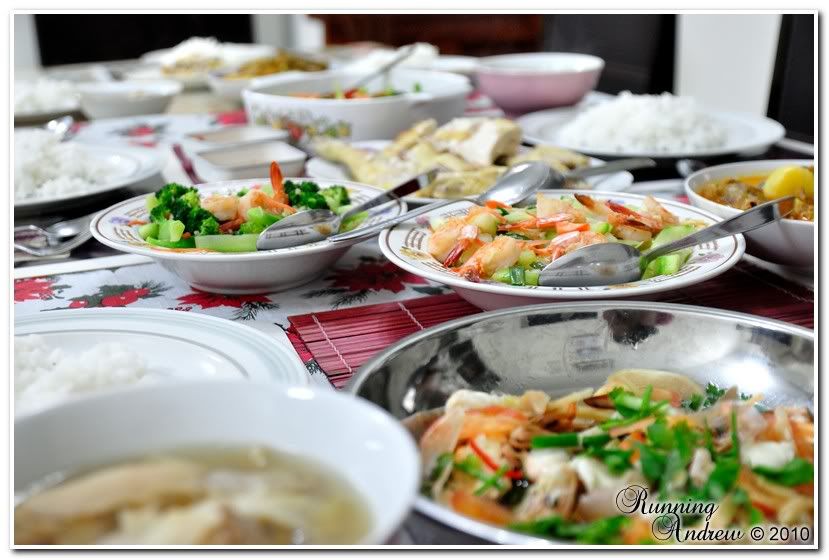 These are just some of the awesome food my family and loved ones had.
I did do some visiting/traveling on the 3rd day of CNY but I shall save that for another blog entry.
Now comes the emo part. I haven't been running(consistently) or working out for MONTHS. My weight didn't fluctuate that much though. I was about 76KG when I last checked but it might be more for now because I haven't checked my weight ever since CNY.
I'm trying to lose some weight before my pre-wedding photoshoot in
March
. Despite the short time frame, I'm controlling my carbohydrates while exercising. Nothing fancy but I think its a shitty crash course diet.
I'm doing more runs and controlling my rice intake. Why cut carbs when I'm running? I know my body. When I first started losing weight back in 2007, I would reduce my rice portion by 50% or more from my usual during dinner. What else did I do? I ran in the morning before breakfast and also after work. Its not advisable to cut carbs when I'm running alot but for me, that helped tremendously. For now, I plan to just run more. I'll fit in some workout session whenever I can.
Of course the objective is not just to lose weight before my pre-wedding photoshoot. I plan to regain my lost momentum. I am quite motivated once again; to be actively running and working out so I guess that is a good sign. I've been running and watching my carb intake since the beginning of this week. What's left to do now is to add some workout session into the mix.
So does this count as this year's resolution like what I did in 2007? Perhaps. Let's see how much weight I'll lose by end of the month to begin.