Hoy, Hoy, Hoy!
W'sup guys! Yes, its October and its time for Oktoberfest 2010! What is Oktoberfest? Its a celebration of Prince Ludwig of Bavaria's marriage to Princess Therese of Saxony-Hildburghausen on 12 October 1810. To make it simple, its an occasion with LOTS of beer, cheers and food! Guiness Anchor Berhad or GAB is having lots of parties, special promotions and events to kick off the this year's Oktoberfest 2010. This is the third year GAB is organizing this celebration and my FIRST time to the event.
The first Oktoberfest was held at Souled Out Sri Hartamas on the 2nd of October 2010, Friday; which would mean PARTY TIME! I arrived fairly early and got myself checked in as media :P It wasn't really crowded yet but the numbers were building up very quickly.
My press kit and ticket to free flow of beer(the box contains a huge mug)
Ok I lied, I went ahead to grab some food :P
The best part of the night was when I asked one of the counter guy there about the sausage:
Andrew: "Ini sosej ayam ke?"
Counter Guy: "Huh? *blur face* *turned to his friend to ask something*
Andrew: * =.=" expression . In my mind I was thinking does he even understand what I'm saying? *
Counter Guy: *Confidently* "Oh, ini sosej chicken."
Andrew: o.O" *WTF*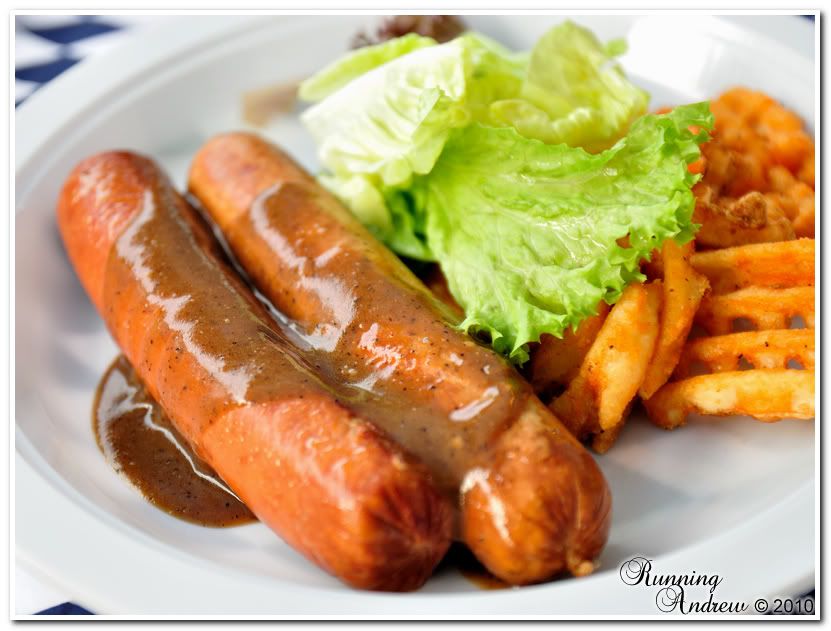 Mini pretzels
Slowing down
Slower
Dayomn! And you're out!