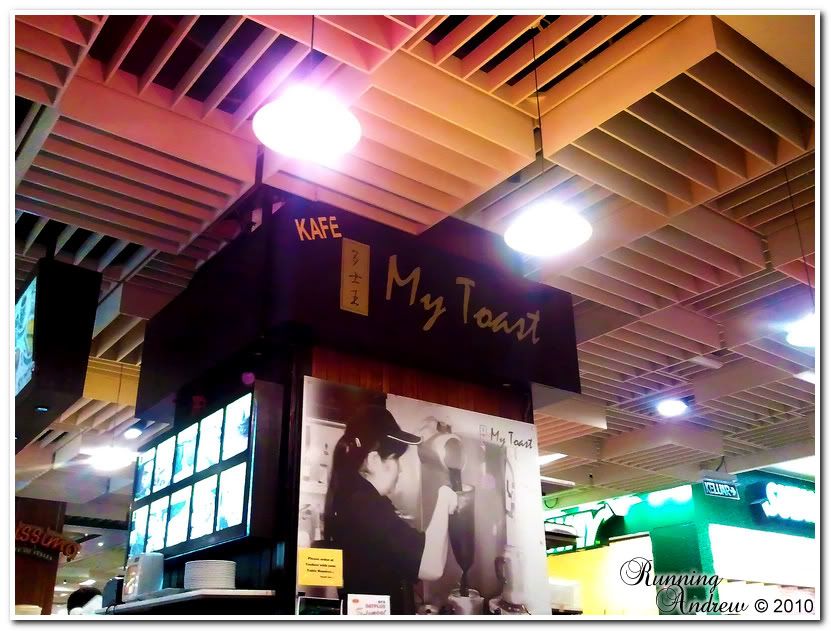 Not MY toast but its My Toast, get it?
Was at Mid Valley/The Gardens on Monday for some shopping/window shopping/look-see-look-see/lepaking/enjoying-my-1-day leave. Its quite frustrating at times where you want to eat something and there are too many cafes/restaurants around. This particular...er...how should I call it? It's not a stall, not a restaurant and not a cafe. Its located in the middle of everything. I think they should just call places like this
notaurant
. Anyway, its My Toast, typical kopitiam food like soft boiled eggs, toast bread and even curry laksa.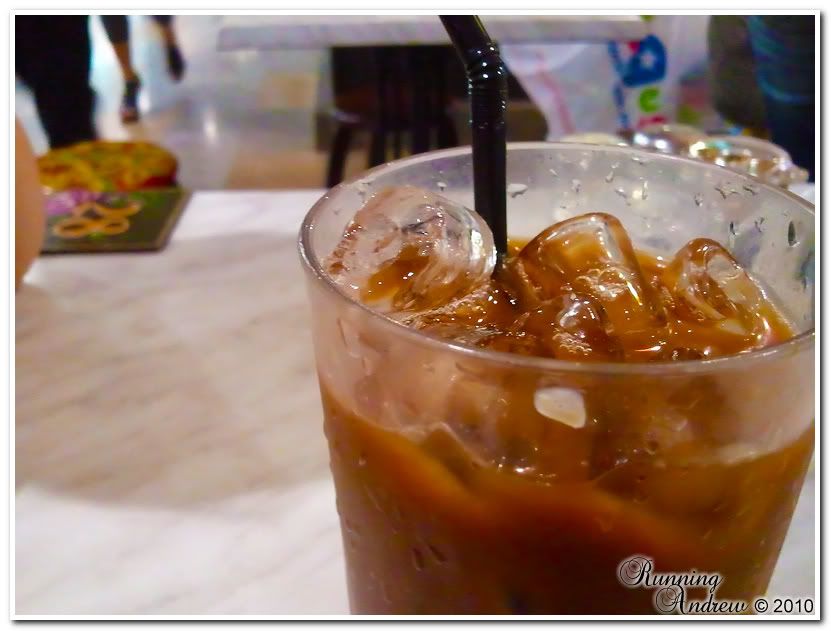 On their menu, they called it Chum LOL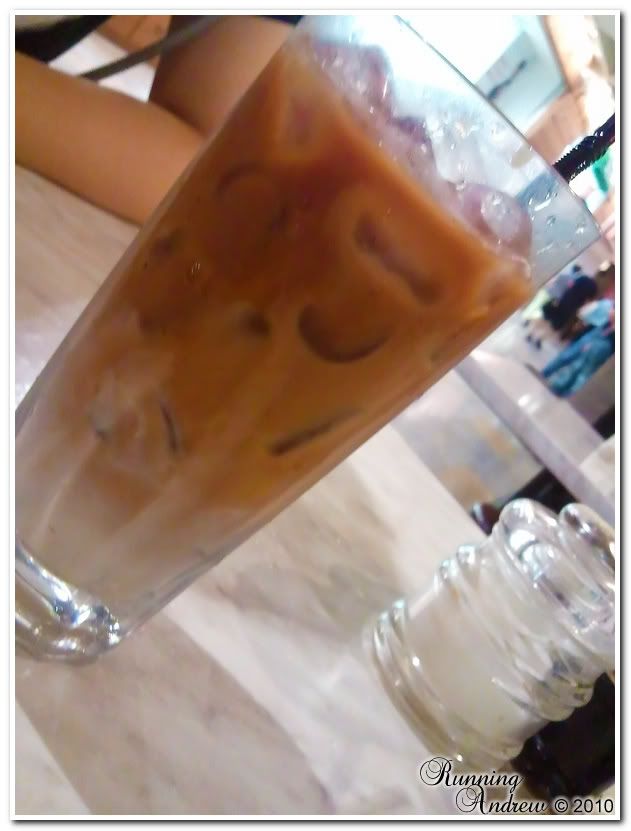 Looks like tea and milk right?
Its cham actually; which basically means coffee and tea mixed together. It was pretty okay. Not overly sweet but as expected, the cup was FULL OF ICE so you only get to enjoy a fraction of the real deal if its without the ice.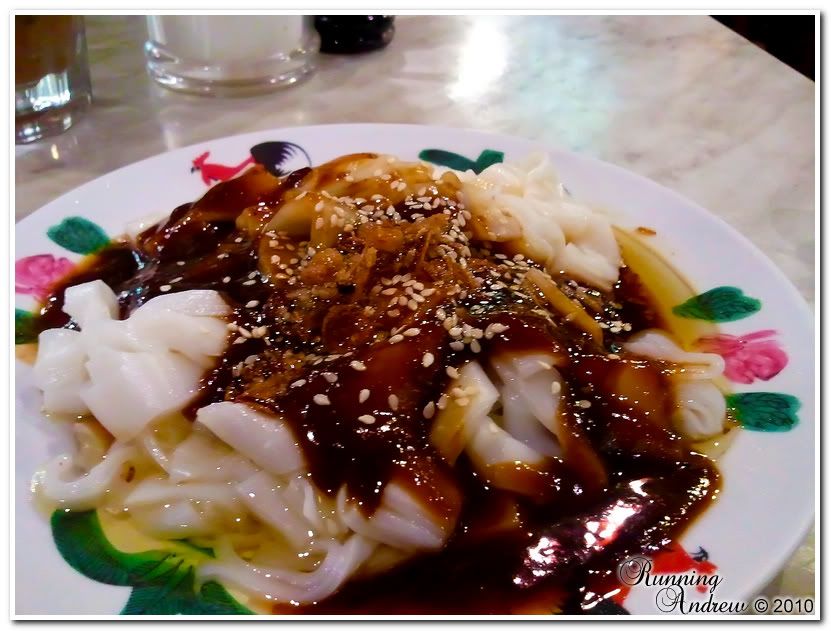 Chee Cheong Fun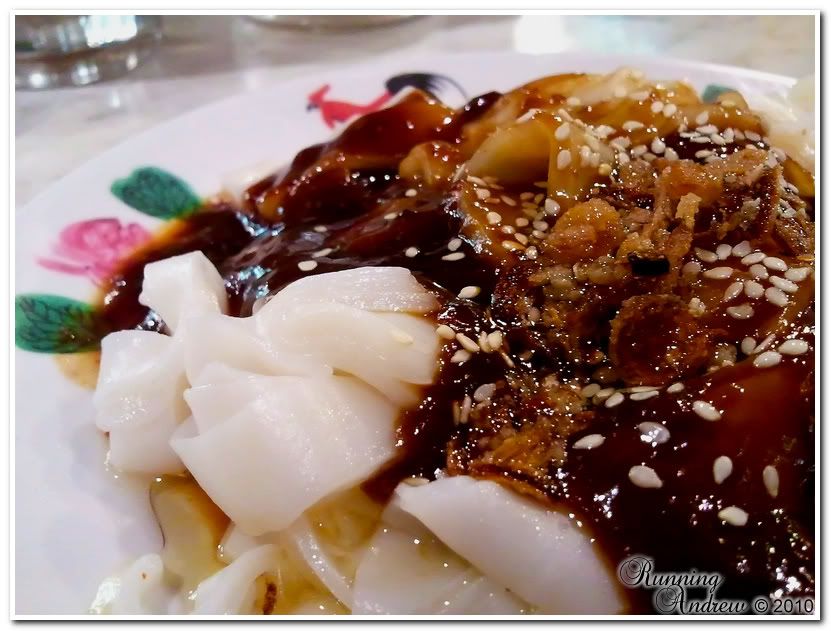 If you got an urge for some chee cheong fun, this one is not too bad. You can either have the classic or curry chee cheong fun. As you can tell, the one in the picture is the classic version, which means the chee cheong fun will be drenched with the black sweet sauce which you would normally find at
dim sum
eateries. Topped with some fried shallots and sesame seeds, it did help to enhance the taste but of course, this is just average but one should be able to get by with it :D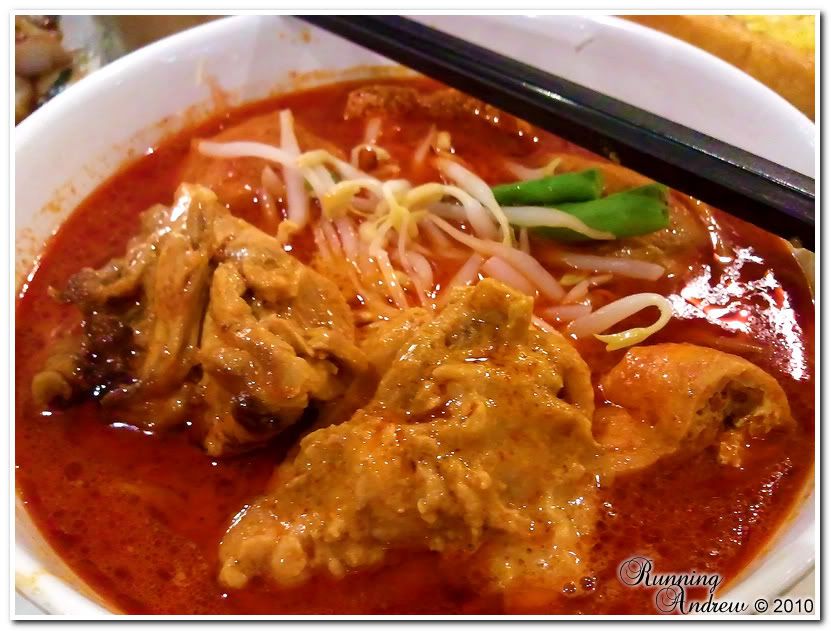 Me and curry mee
I wanted to go for their Nasi Lemak but I wanted to have something soupy that day. Decided to try their curry mee. Wasn't really satisfying but it ain't bad either. Its slightly heavy on the curry side but its not overly spicy. I had to mix it well before I could dig in to the meal because the curry's oil was mostly at the top while the
santan
(coconut milk) was sort of under it. Taste wise, not too bad. I was just afraid of it being too salty. This is what happens when you've tasted a curry mee that is too salty before and having phobia after that. That was 1 saving grace at least. At My Toast, the pieces of chicken was somewhat medium in size so it was kinda meaty(not sure if I'm just lucky that day). The curry mee comes with afew pieces of chicken, 3 pieces of
tau pok
, some taugeh(bean sprouts) and some long beans. Same as the chee cheong fun, it was just good enough to get you by for some Curry Mee cravings :) Still not too bad.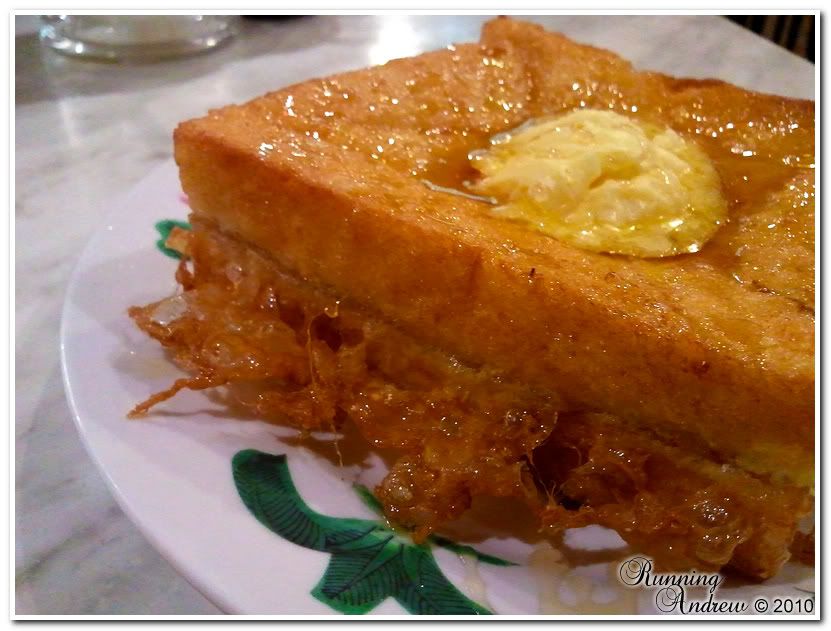 This is awesome!
The all famous huge bread with loads of butter and peanut butter, drenched with more glistering melted butter. You've seen it before, you've probably ate it before. At My Toast, this is their Special French Toast. Yes, this is sinful but you can worry about your calories later. Makan dulu, fikir kemudian LOL. Pretty much the same with every other places such as Kim Gary or Char Chan Teng.
Overall, okay la. I wasn't expecting much but it wasn't disappointing either. A good break from all the surrounding fast food/japanese/korean food I would say. At least it will be in my "safe to makan place" list :)
p/s: Pictures taken with my Samsung Galaxy S. :D Not to bad eh? hehe