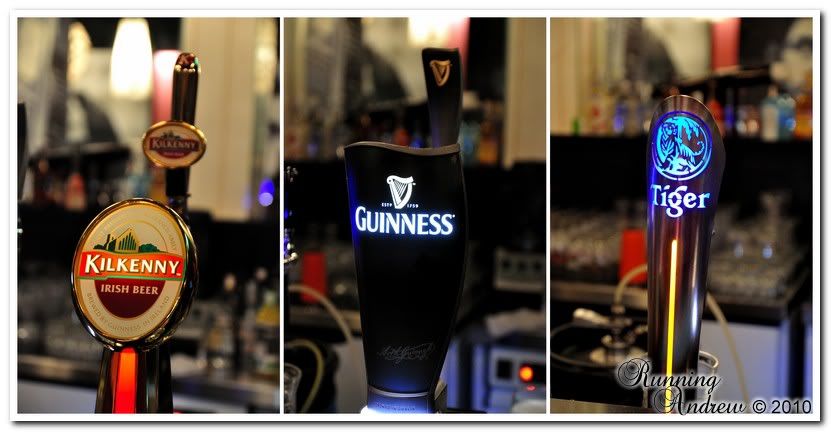 What's your pick?
Finally! Yeap, I finally checked out D Legends bar after delaying it for so long. I was really busy back in December 2010 with work and personal agenda. Although I'm still busy in the office, things are starting to loosen up so I decided to check out D Legends with some friends on Wednesday. It's really easy to find the place. I arrived pretty early but I stayed in my car to let my camera "warm-up" from the cool temperature.
The lens will fog up as soon as I step outside of my car. But anyway, the place is simple and from all the murals on the wall, music played here are some of the selected classic hits which is sure to entertain.
Ya marn, you chillin' marn? If you're not chillin' then beat it! *kidding*


Why was I there? FOR THE PORK BURGER! I wasn't really on a pork burger hunt but I wanted to try it out anyway as not many places serves good pork burger. Hans, one of the owner of the place was very friendly and he introduced some of the best sellers to try. So me,
Becky
and Keith tried the D Legends pork burger and the D Legends pizza.
D Legends Pork Burger (RM15)
The presentation was simple and rustic; just burger and fries. What caught my attention was that the burger patty was covered in cheese! Lots of cheese!
Texture of the burger patty was nice but I find it a little spicy for my liking. The tomato puree was mixed with a little parsley which adds that fragrant aroma. The patty was a little dry but I was more concerned with the spiciness. There are lots of stuff happening in the burger patty and I couldn't really taste the "porky" flavors. But let me get this straight, I'm not saying that the burger is bad, I'm just voicing out my honest opinions. Some people love the burger as it is. My advise is, just give it a try and who knows, you might just love it.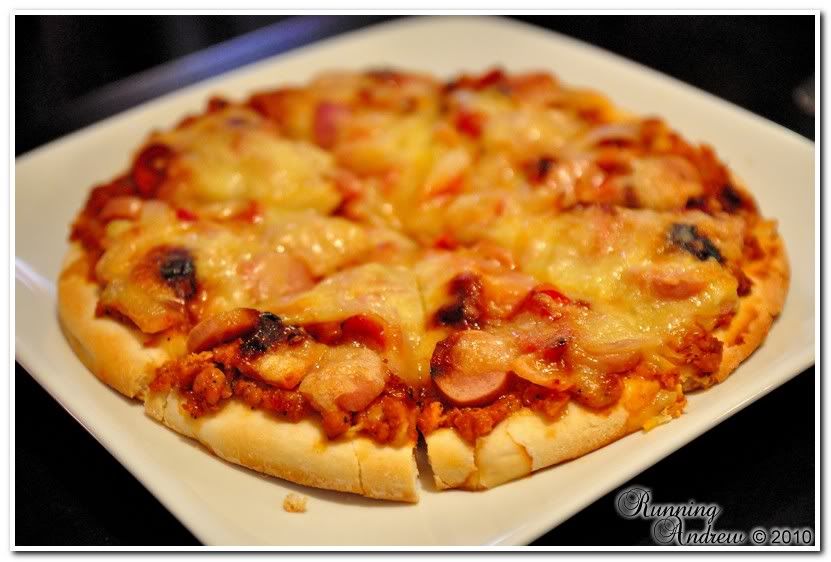 D Legends Pizza (RM18)
D Legends's pizza is a thin crust pizza topped with chicken ham, sausages, onions and chilli and generous amount of cheese!
Okay I missed the shot where the cheese was melting but trust me, its cheesy! I like the pizza because of the flavors and yet it feels light. Watch out for the small slices of chilli though. Portion wise, I would say that its good for 2 person and you would still have space for desserts!
So how did the pork burger fair? Like I said, its on the spicier side so it really depends on one's tastes. To give you a better comparison of what I mean, its like
pan mee
. You have the
normal pan mee
, and
chilli pan mee
. In any case, if you're around TTDI area and looking for a place to chill, why not check out D Legends Bar? Check them out on
facebook
and follow them on
twitter
for latest news on promotions and stuff.
Address:
D'LEGEND BAR
24, Ground Floor,
Jalan Datuk Sulaiman,
Taman Tun Dr Ismail,
60000 Kuala Lumpur
Contact No:
03-7725 6270
Operating Hours:
Weekdays: 5.00pm - 2.00am
Weekends: 4.00pm - 2.00am