An expensive restaurant doesn't guarantee a good meal. A cheap food stall however doesn't mean a bad meal either.
For us, we use the term
pasar malam
for night market. Breakdown?
Pasar
means market,
malam
means night in the malay language. One of the favourite
pasar malam
spots in PJ would be the
pasar malam
at Taman Megah on Sundays. Expect a few things when heading for the night market at Taman Megah:
Traffic jam
Difficulty in finding a parking spot
Human traffic
Nevertheless, one is not deterred from going to the night market as what awaits them are some awesome food. As much as I would love to bring my DSLR, I rather not risk carrying it with all the food that I was gonna buy. All I used was my iPhone4 :)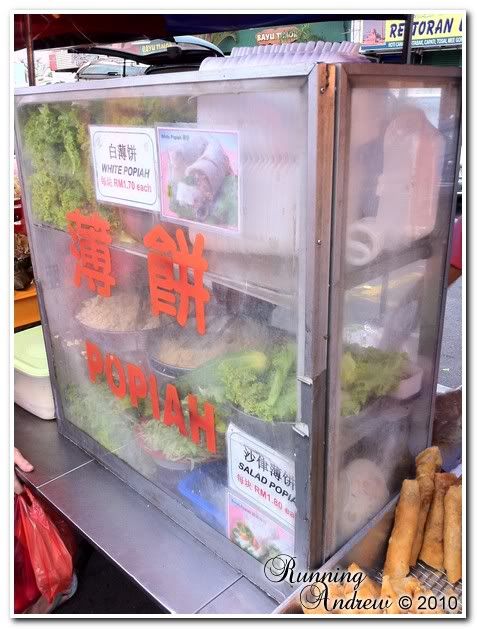 My favourite popiah stall.
This stall is my favourite
popiah
stall! There will always be a queue for the
popiah
because everything is handled by 1 lady. From preparing each roll of
popiah
, packaging them and collecting money from customers, she does it herself so do be patient.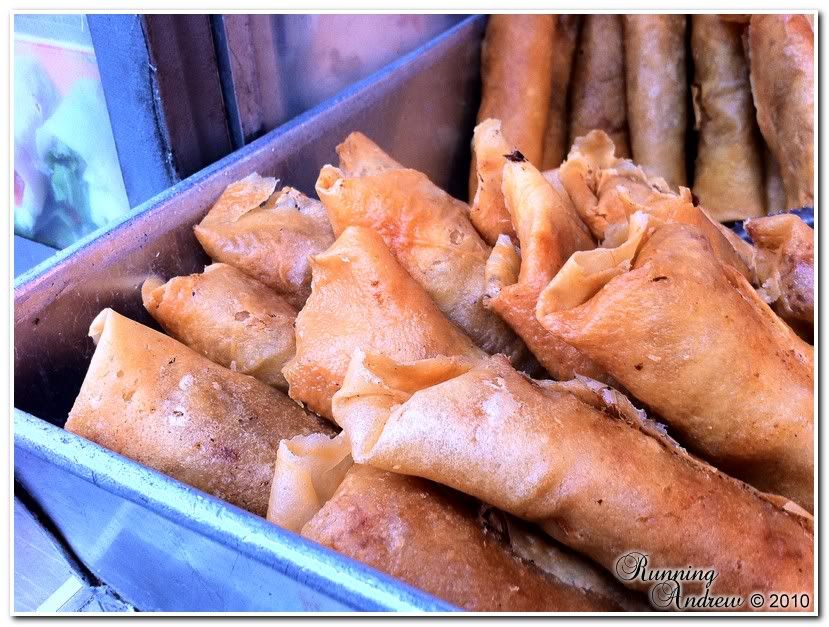 Fried popiah *note: that black looking thing is not a fly
Most orders coming from this stall would be the white
popiah
compared to the fried ones. Although I would love to try them but my desire for the normal white
popiah
was too strong.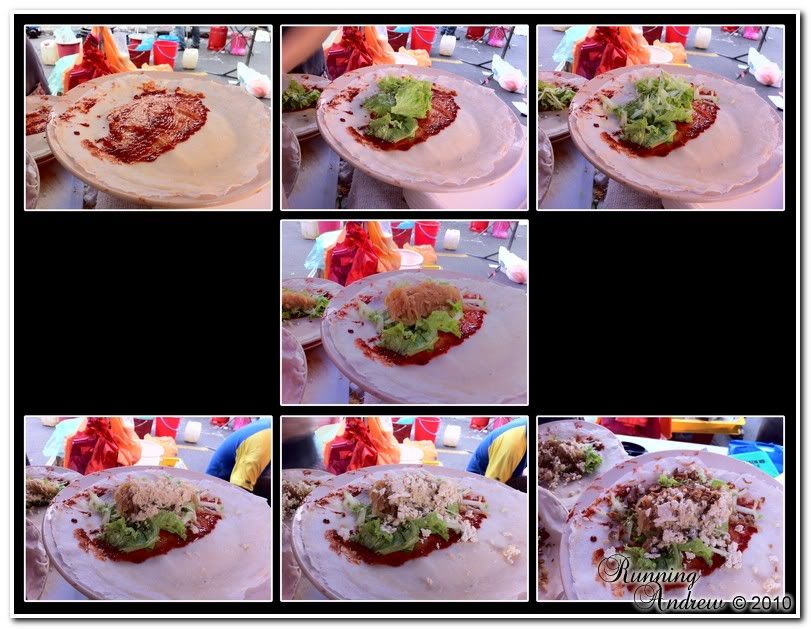 I manage to snap a picture of each step in preparing a roll of delicious
popiah
. Read image from left to right, here are the list of ingredients
Chili paste
Lettuce
Shredded cucumber
Mangkuang (Yam bean)
Chicken floss
Tofu or something. It looks like egg whites though but I still think its tofu
Fried shallots
After buying the
popiah
, I also bought a pack of noodles, assam laksa and some
siu mai
and fishball.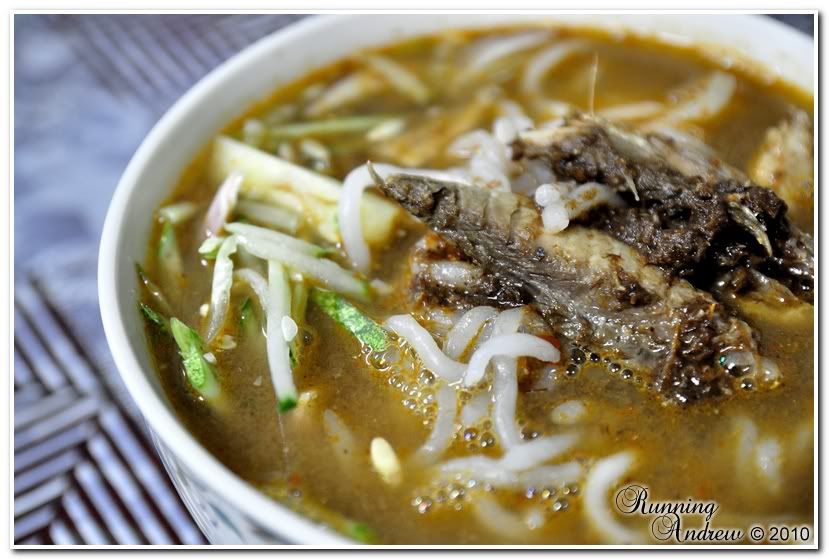 There are 2 "trucks" selling assam laksa. This is from one where the uncle has 2 foreign helpers to help cope with the orders. Comparing it with the other stall, this one is much better because the other assam laksa has this bitter taste. If I'm not mistaken, this is RM4.80 for a large order. Even though its from the night market, this assam laksa is pretty darn good compared to some other places.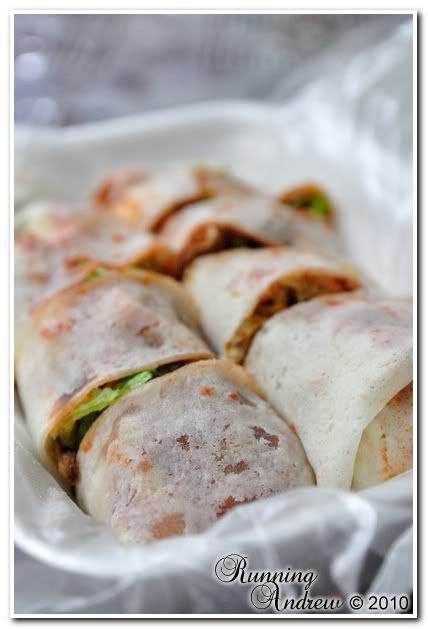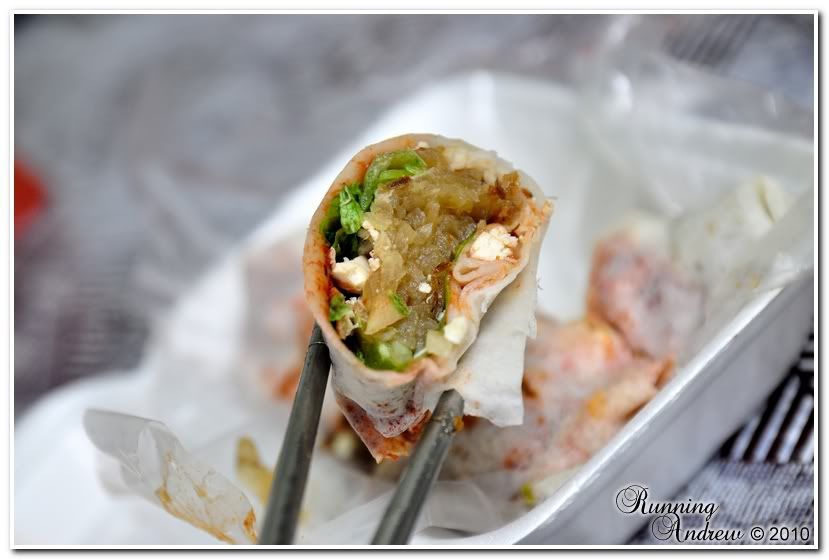 Ah, the lovely
popiah
! A wrap full of flavors. The amount of chili is just right while the vegetables gives you a crunchy texture with every bite. The
mangkuang
(yam bean) is also well prepared without being too salty. The chicken floss adds some sweet flavors and texture as well. Not forgetting the fried shallots for that extra fragrant aroma in between bites. No matter how many times I buy the
popiah
from this stall, the consistency is amazing. 1 roll of
popiah
only cost RM1.70.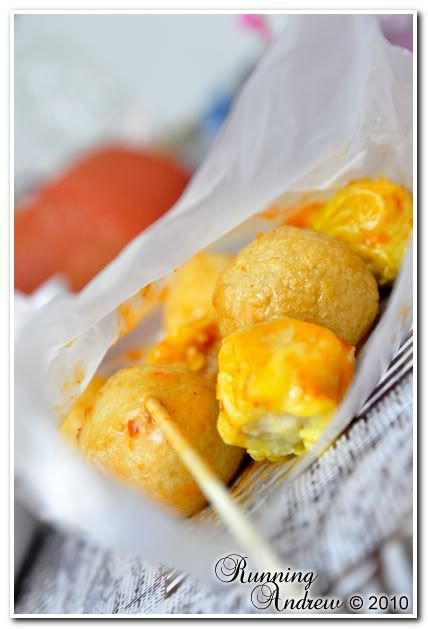 Nothing spectacular about this dim dum dish but it will somehow help with your siu mai cravings. The taste is just average so don't expect much :) Can't remember the price but you get to mix everything as long as the total quantity is 9.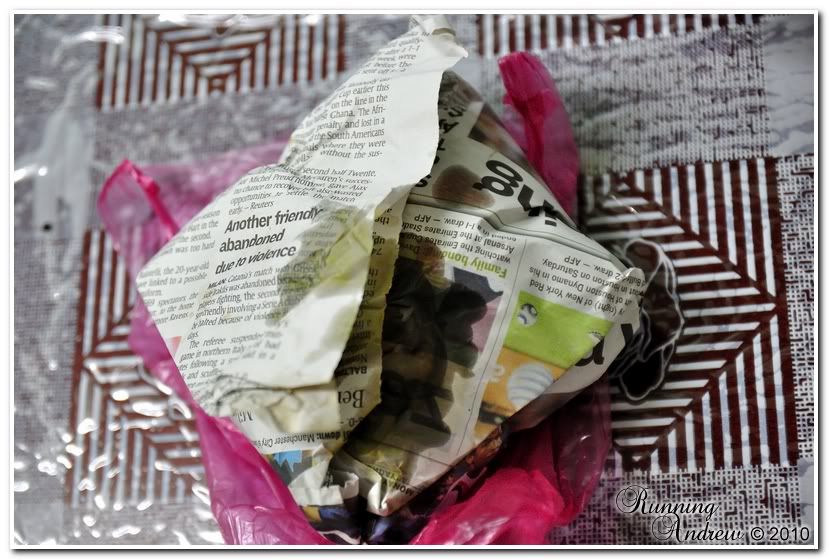 Delicious package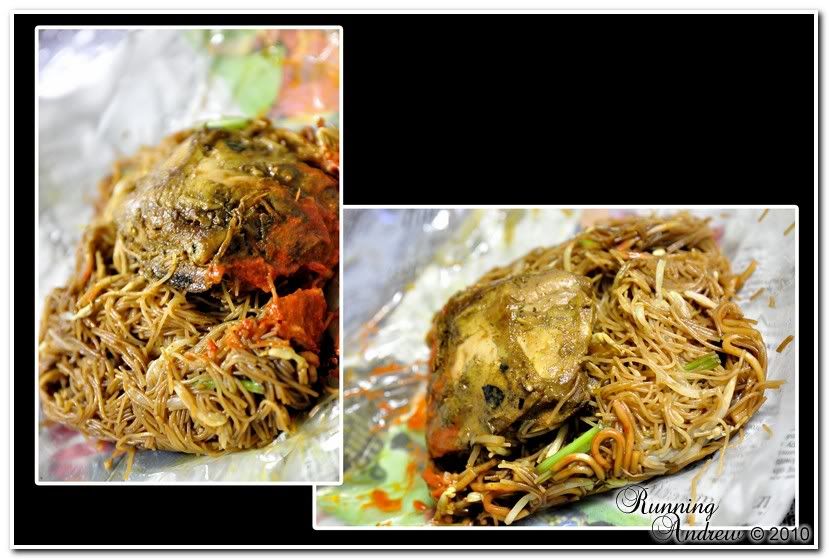 My order here is a mix of yellow noodle with mee hoon and a piece of chicken
rendang
which comes to a total of RM5.10. The noodles themselves were pretty bland but thankfully I took some of the
rendang
's gravy as well as some chili paste.
A sinful meal indeed after a 5KM run. Till next sunday, happy running and eating :)
The night market area can be found
here
thanks to wikimapia.org.