CROCS gives back? Give what? What gives?
Okay that was a lot of giving. About 2 weeks ago, CROCS Malaysia sponsored about 70 children for a "Kids Day Out" at Ikano Power Centre. It was a charity drive entitled "CROCS Gives Back Charity" in collaboration with
HOPE Worldwide Malaysia
. Children aged ranging from 5 to 17 years old were given a pair of CROCS, probably their first pair in their lives! It may be just a pair of shoe for most of us but for them, they embrace it with gratitude because they do not have the kind of luxury that we have.
Things aren't all sad and gloomy though. All of the kids were happily choosing whichever CROCS shoe that catches their attention. I must say, they've got pretty good taste! LOL. The people at Hope Worldwide Malaysia really did a good job in helping these kids in need. And just a note, these people are volunteers who are inspired to help the poor and needy.
It was kinda refreshing to see the smiles and reaction coming from the kids that day. I mean, a pair of shoes but they were having a good time choosing a pair of CROCS, trying them out and giving their new CROCS shoe a 'test drive' by chasing each other.
Top/Top right: Tian Chad helping a kid with the shoe. Bottom Left: Sexy foot with Original CROCS footwear.


CROCS Malaysia's official bloggers were also there to lend a helping hand;
Feeq
,
Marcky
, and
Spinzer
. As for the rest of us being myself,
Tian Chad
, Jessica and
Jason
, we were just lepaking around snapping away to capture happy moments from the kids. Awesome stuff indeed.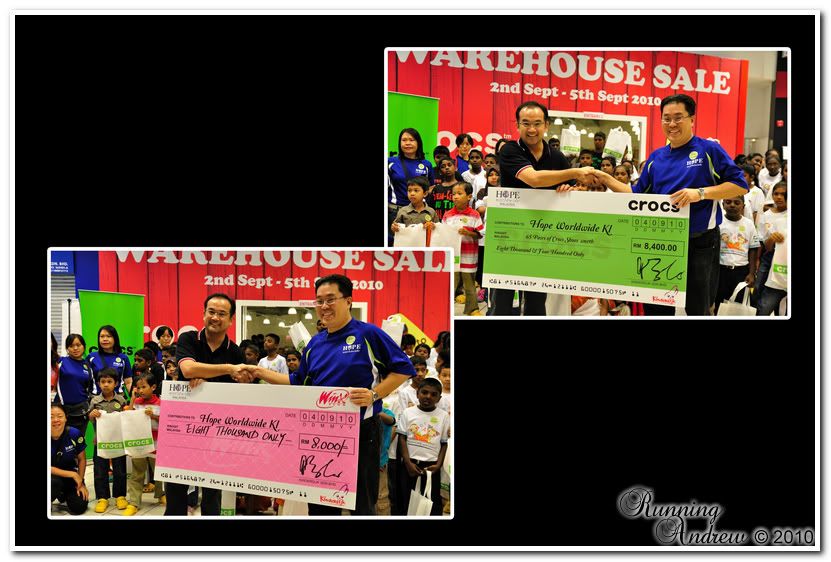 Presenting of cheques
Managing Director of Kinderdijk Sdn Bhd, Mr. Gwei Tze Co presented both cheques to Programme Director of Hope Worldwide Malaysia, Darick Wong. Even with donations like these, every single cent counts and I'm sure it will be used carefully and wisely by the foundation for the kids.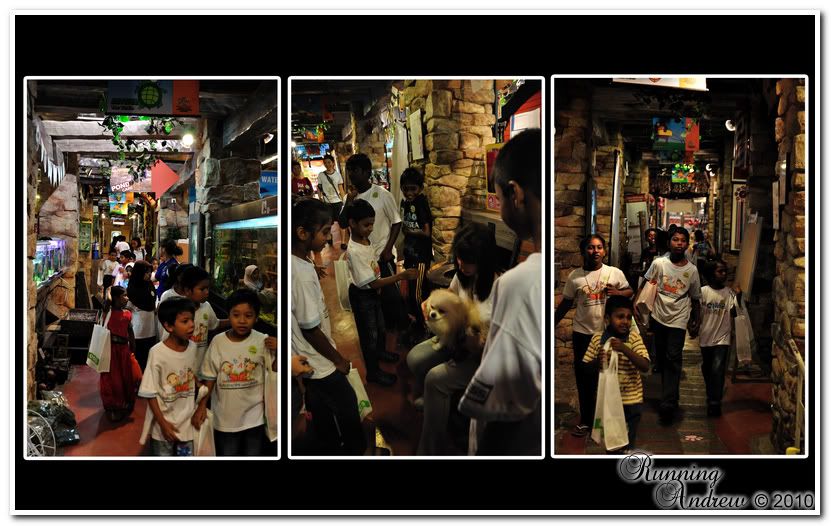 Once that was done, the kids got hang out at Pet Safari! Sadly most of the pets on display was still kept inside initially. It was only close to when we were about to leave, the 'animals came out to play'. It was still enjoyable though. The children certainly enjoyed themselves. We had fun helping them out while enjoying their expressions of joy.
All in all, be grateful for what we have. :)