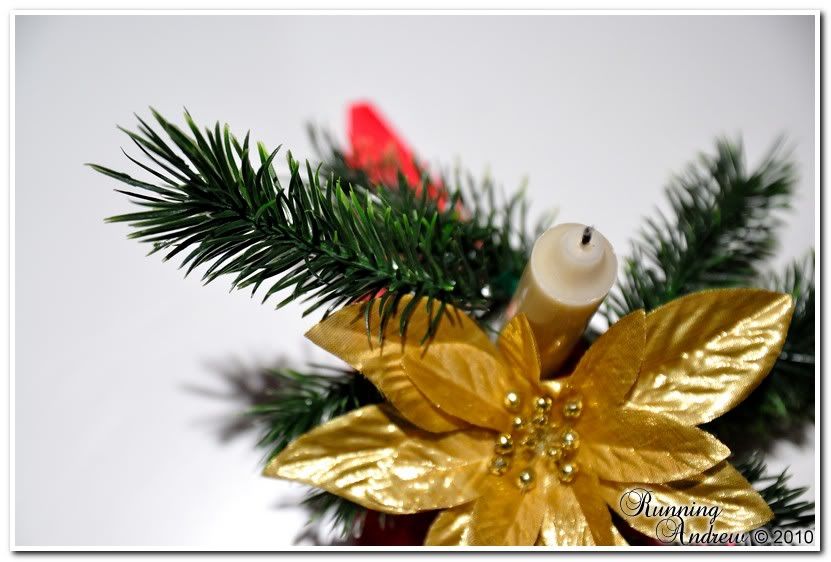 This is one of the first PR company that I got to know from my
FIRST blogging event
that I attended way back in April 2010. The peeps at Ogilvy has been an awesome bunch! Last Friday, I was invited to Ogilvy's place at Menara Millenium for a "Digital Influencer
Makan
"; A simple way of saying thank you for all the support and participation by us.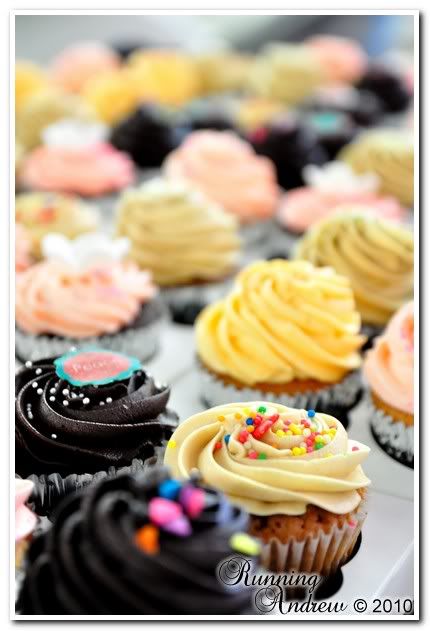 You're my cuppycake gumdrop snoogums-boogums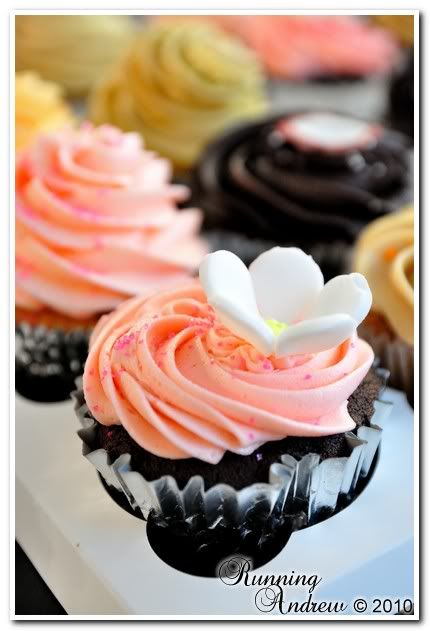 For some reason, no one is picking this lovely pink flower cupcake. Why ah? Too beautiful to be eaten perhaps
Sit back
And relax
Being surrounded by so many awesome bloggers made me feel really really small. I mean they are getting hits which I can only imagine. Nevertheless, I'm still grateful and honored that people are enjoying my pictures as well as my posts irregardless of number of hits and what not.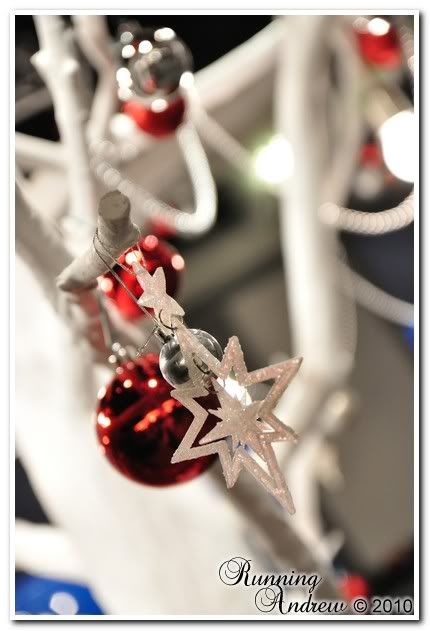 After hanging around Ogilvy's place for awhile, it looked so familiar that I was correct on my dejavu instincts; my cousin worked here before*!
*Saw some pictures she posted on facebook.
Play Ball!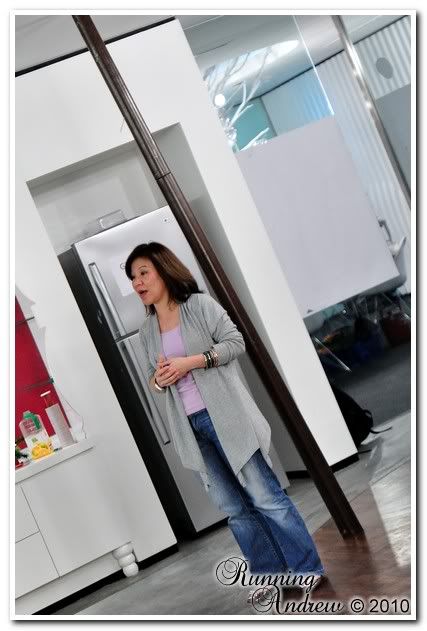 Jacey Lee, Managing Director of Ogilvy PR giving a short welcoming and thank you note :)
*I was busy chatting and I did not take any pictures my dinner*
But anyway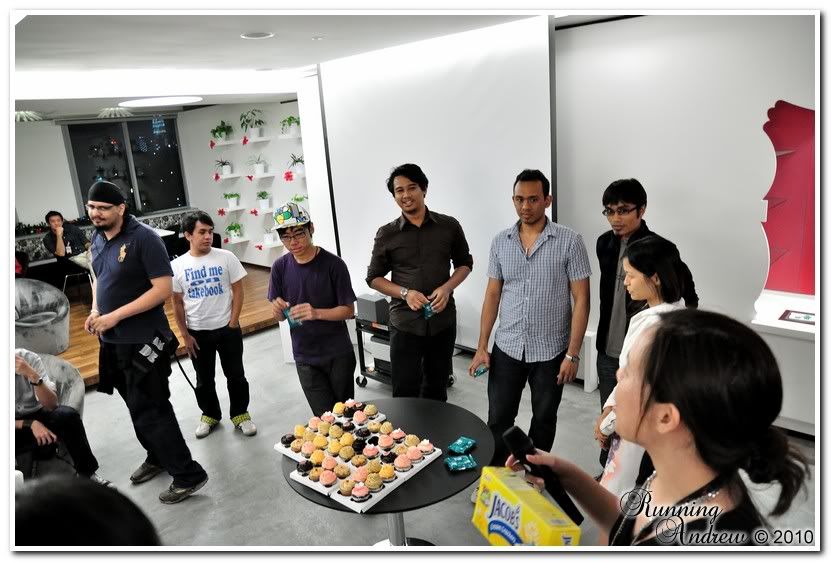 It was GAME TIME!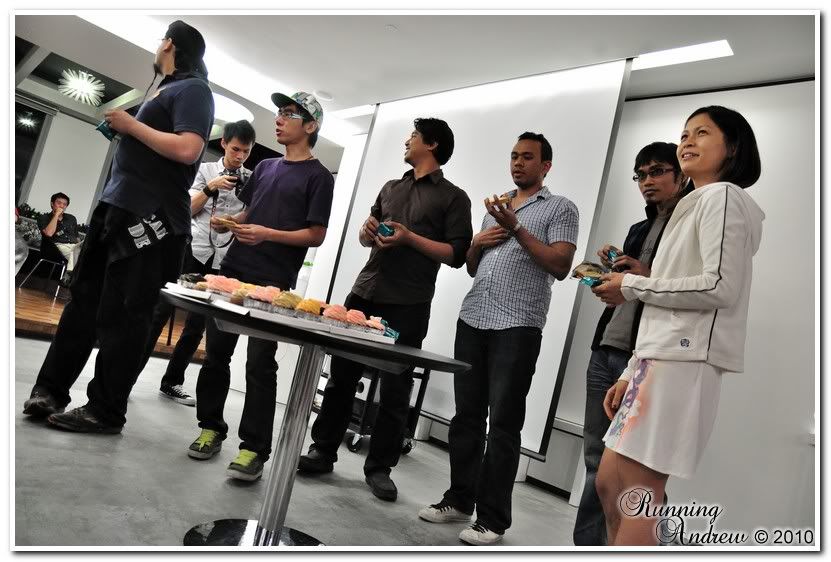 Everyone's strategizing something
The Challenge? Finish 3 Jacob Cream Crackers within 1 minute WITHOUT drinking any water.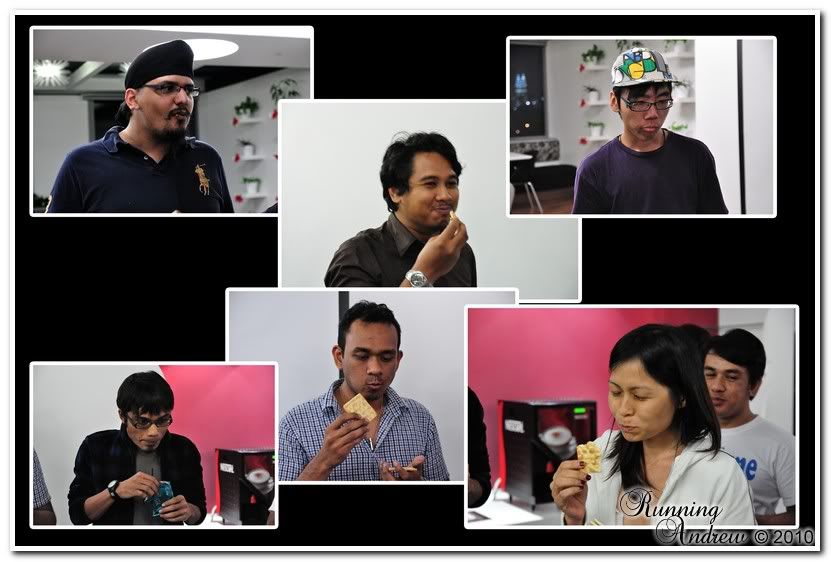 Noms Noms Noms Noms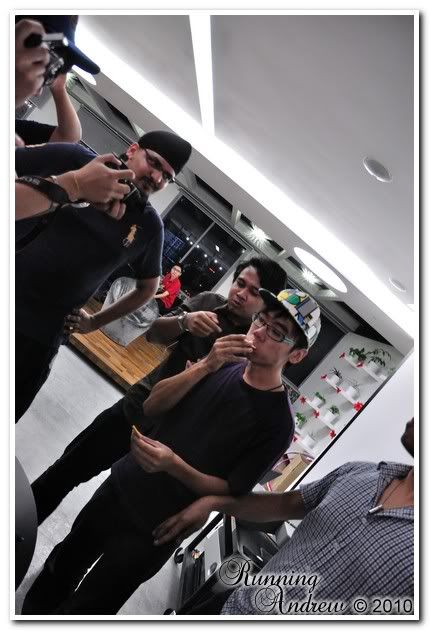 Jeremy in full concentration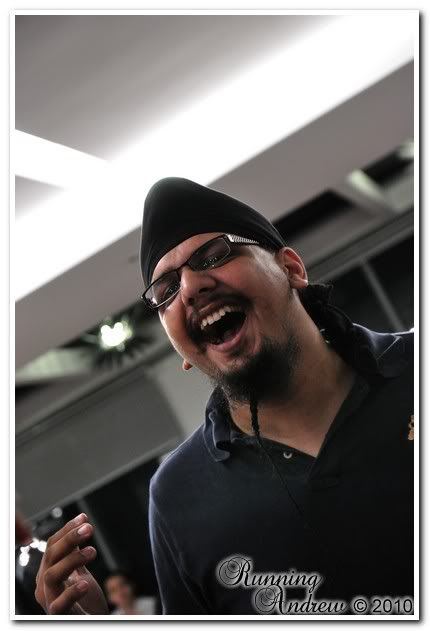 Winner!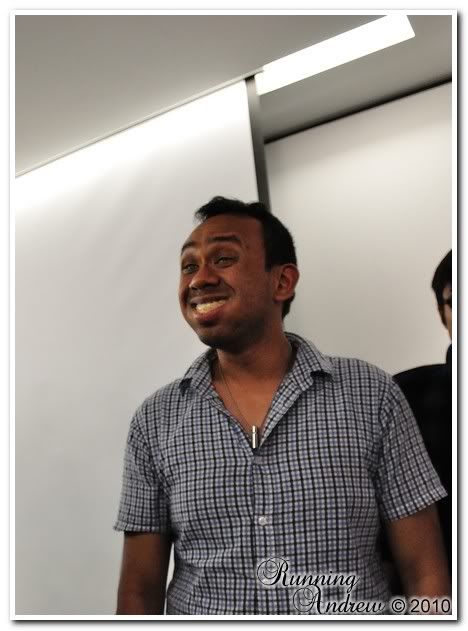 Note: Do not stuff 3 pieces of Jacob Cream Crackers at one go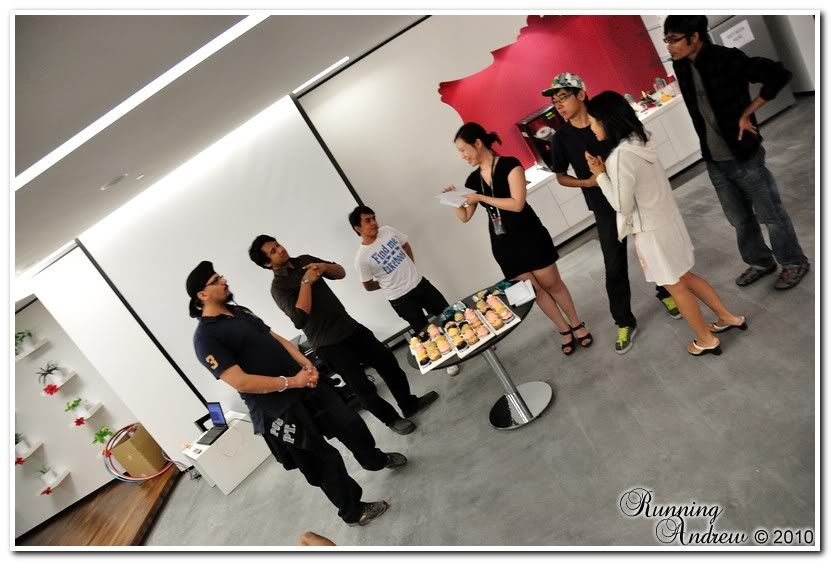 At Ogilvy, everyone is a winner!
There was a round 2. Was thinking how hard could it be...I gave it a shot too.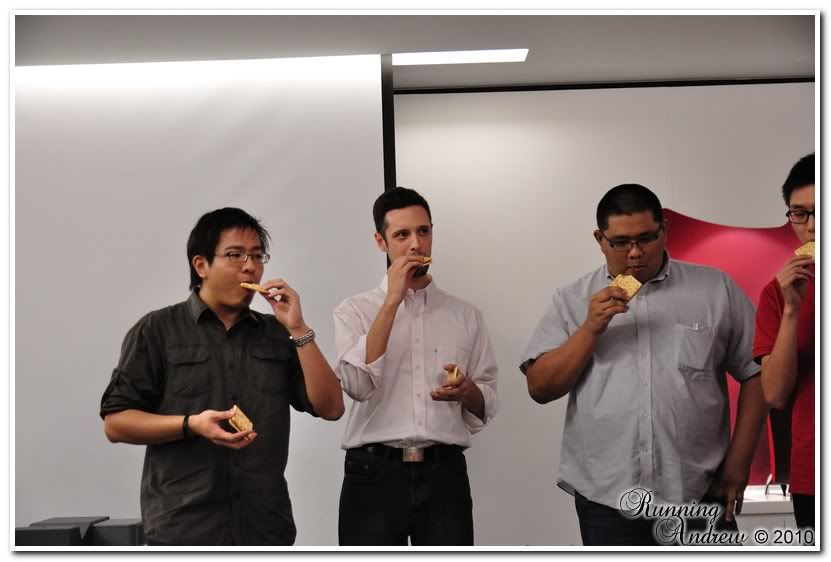 Could it be that hard?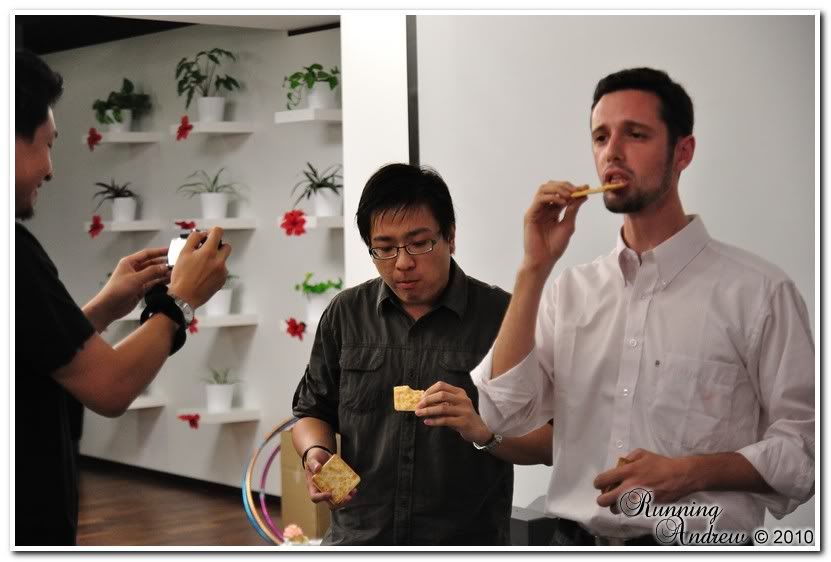 OMFG it was freaking dry! It absorbs all my saliva like in an instance LOL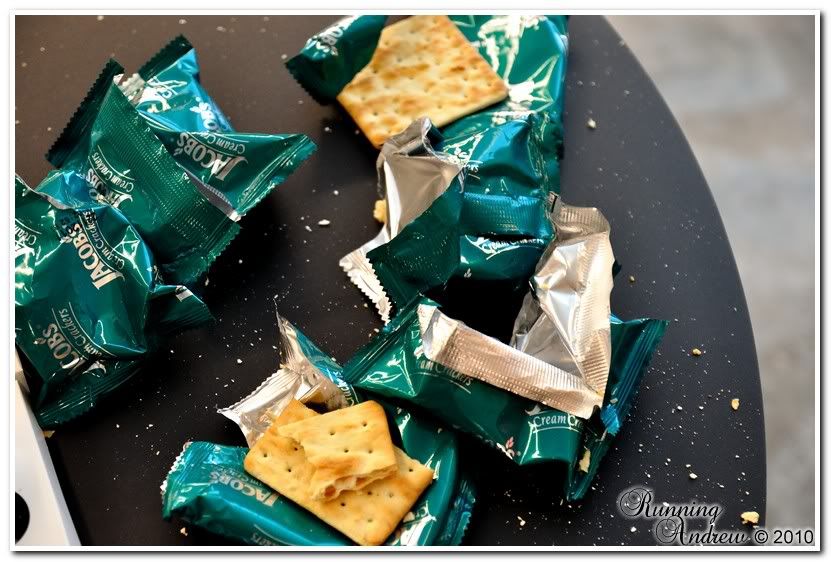 Casualties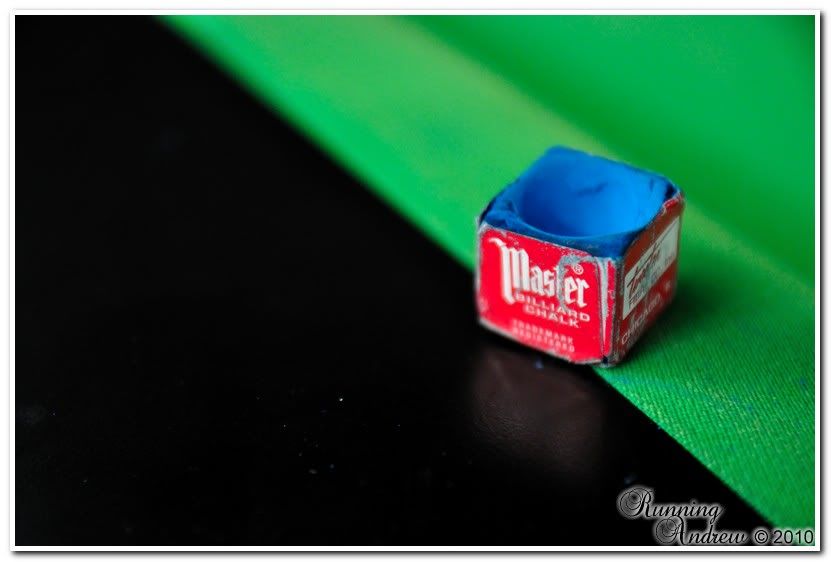 We had lots of fun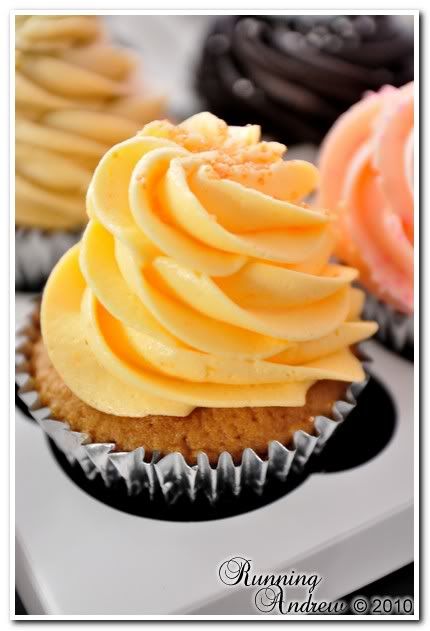 Lots of laugther
Lots of sharing; Kal was talking about
iheartborneo
I guess we're all just happy.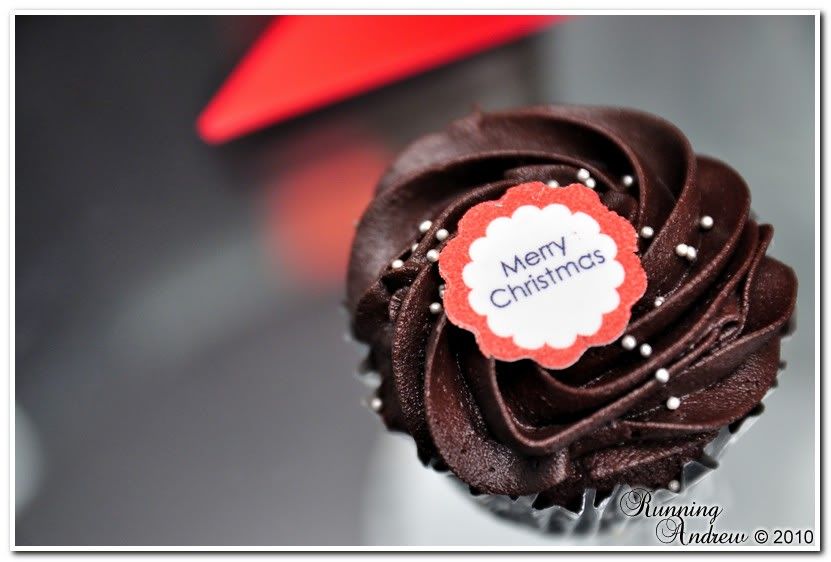 After all, tis the season to be jolly.

Last but not least, thank YOU Ogilvy too :)

p/s: Aiya, should have taken photos with you gals la....Jo, April and Fiona. Dawn went back earlier right? :(