First of all, let me say WAAAAAAAAAAAAAAAAAAAAAAZZZZZZZZZZZZZZZZZZZZZUUUPP!
Man, it's been so long since I last sat down to blog something. I've been busy with personal stuff, gaming and work. I'm also fairly active with my freelance photography work. Life is good I would say. Despite my blog being alittle stagnant for the past few weeks(or a month may be?), I am here to share with you another awesome place for dining.
The place is Morganfield's at Pavilion KL. As this is the month of
Oktoberfest
, Morganfield's is also not missing out on the action; they're having a PORK-TOBERFEST. Cheesy? Nah, I think its cool
Delicious pork dishes with a pint or two of chilled beer; what's not to like?
Pork Sausage Platter, RM32.00++
To kick things off, it's none other than a plate of happiness; The Pork Sausage Platter. What we have here are 4 different sausages; Bratwurst, smoked sausage, spicy Hungarian and Emmantaller Cheese sausage, grilled to perfection. The platter is served with a few condiments such as coleslaw, Dijon mustard for that tangy flavor and garlic aioli which gives a sweet and fragrant aroma(my personal favorite).
Siew Yoke!
Of course, it ain't
siew yoke
on the menu. This my friend, is the Morganfield's Oriental Pork Belly. Everyone has their personal favorite pork belly preference; some like to have lots of fats while some like them to be leaner with minimal fats. For me, I like the ones which strikes a balance between fat and meat ratio. The right amount of fats for the porky flavor that melts in your mouth and the right amount of meat for that chewy texture. For only RM20.90++, you get to sample that perfectly balanced pork belly with two unique sauce; the Dijon mustard and garlic aioli.
This might come down to personal preference but the pork belly with Dijon mustard didn't really go well for me. The aftertaste was quite sharp and it overshadowed the porky flavors. The garlic aioli however was heavenly. Just the right mixture of sweet and fragrant aroma which compliments the pork belly really well.
However, I would advice you to give both sauces a try. Who knows, you might find the Dijon mustard to be your preferred choice?
Roasted German Pork Knuckle
Rule of thumb for any good German pork knuckle; Crispy on the outside, juicy and tender on the inside. For RM95.90++ you're getting a perfectly slow roasted pork knuckle with condiments of red skin mashed potato, garden vegetables, coleslaw and a special homemade pork gravy.
Before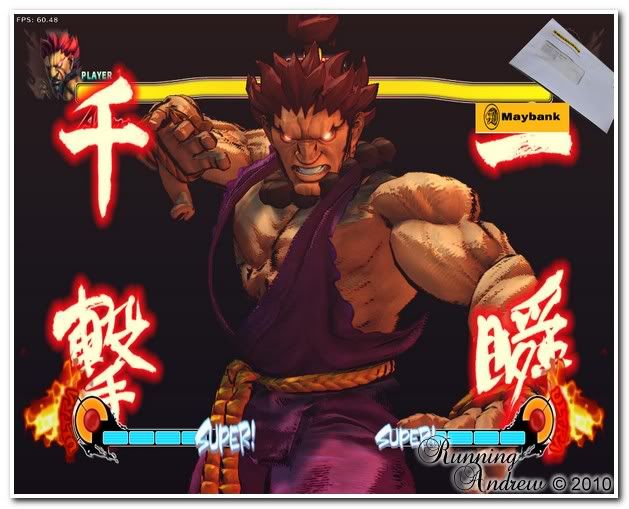 *Secret slicing technique*
After
Pour some of the special homemade pork gravy and you're all set. The pork knuckle's meat was perfect. Moist, all porky flavors intact. The pork knuckle skin however was a little over the tough side; still chewable though you'll be going through a jaw workout. Then again, could be the roasting process. For me, the meat was perfecto! It's a huge portion for one so its best if this is shared among 3 to 4 person so you get to sample other stuff at Morganfield's.
Jack Daniel's Baby Back Ribs
For a limited time only
, you get to sample this awesome Jack Daniels glazed baby back ribs, seasoned with Cajun spices. This fire grilled goodness only costs RM63.90 for a full slab. There is no fanciness of burning of alcohol and what not. What you get is a perfectly grilled ribs, served with some coleslaw and fries.
What's is the name of the dessert? That's for you to find out at Morganfield's :)
Hint: Chocolate Lava Cake.
As mentioned eariler, its the month for Oktoberfest and Morganfield's is having the Awesome Threesome beer promotion. You get
three pints
of:
Carlsberg or Connor's Original Stout @ RM50 nett
Blackthorn Cider @ RM60 nett
Kronenbourg or Hoegaarden @ RM80 nett
If you're not familiar with beer stuff like myself, why not go for their BEER PLATTER? You get to have FIVE pints of draft beers available at Morganfield's for only RM110 nett.
Talk about multiple options eh?
It's been awhile since my last food review and yes, as usual, this is my honest opinion about Morganfield's; The food is bloody good. And to throw in the beer promotion is an extra bonus. Another family/friend dining place added into my list. Hope it'll be added into yours too.
You may also find out more about Morganfield's through their
facebook page
.
Address:
C4.03.00, Level 4,
Pavilion KL Shopping Mall,
168 Jalan Bukit Bintang,
55100 Kuala Lumpur,
Contact no:
03 - 2141 3192
Fax no:
03 - 2141 1759