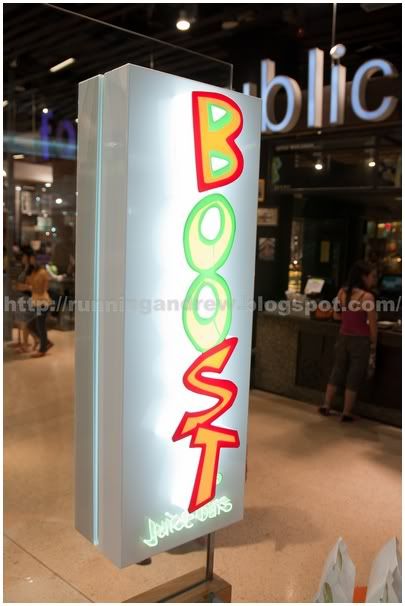 Boost Juice Bars for that extra boost of goodness
Where are the food reviews? It's been quiet lately. I have been busy with my personal stuff and was busy with Super GT about 2 weeks ago. For those of you who missed it, I posted photos from the Super GT International Series on my photography blog which you may view
here
. But anyway, this is more of a drink sharing instead of a food review.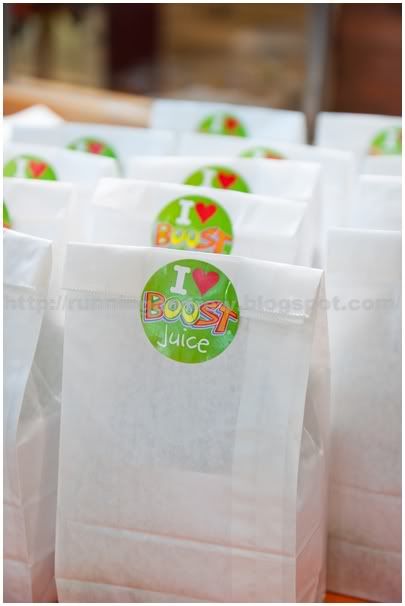 Welcome pack for some of us
Me and my friends were invited to Boost Juice Bars at Pavilion to sample some of their healthy and delicious juices as well as some insight on how it all started.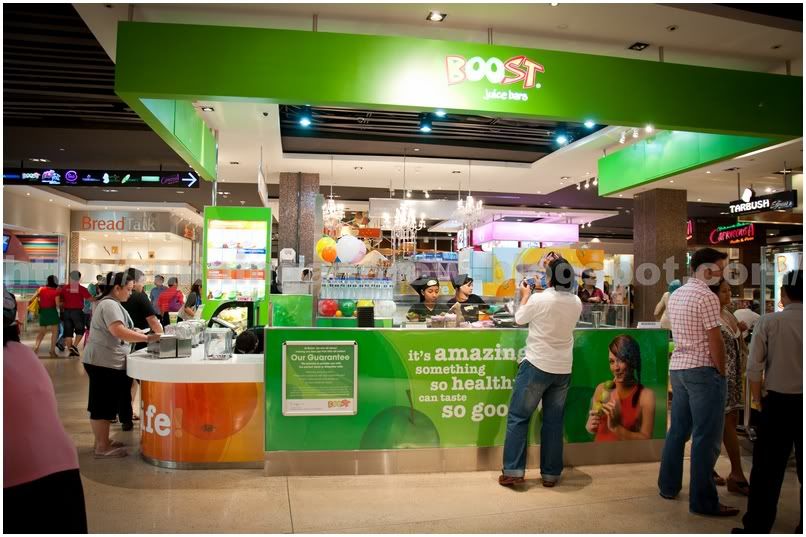 They're not exactly new in the market. In fact, they've been around since 2009! Their first store was opened in 2009 at KLCC and since then, expanded to 9 stores in Malaysia. Where does Boost Juice Bars originated from? Melbourne. Who are the people that brought us these awesome juices? They are a husband and wife team, Nick Tiernan and Dr. Soraya Rahim Ismail.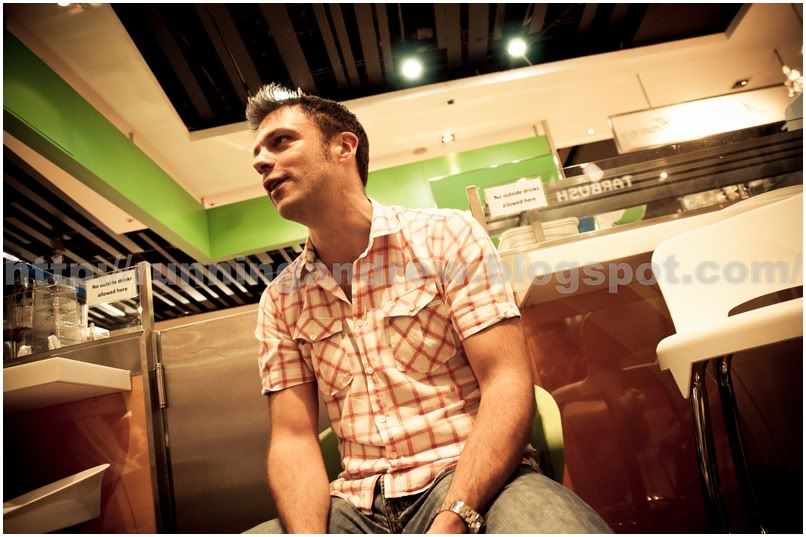 That's Nick giving some info about Boost Juice Bars.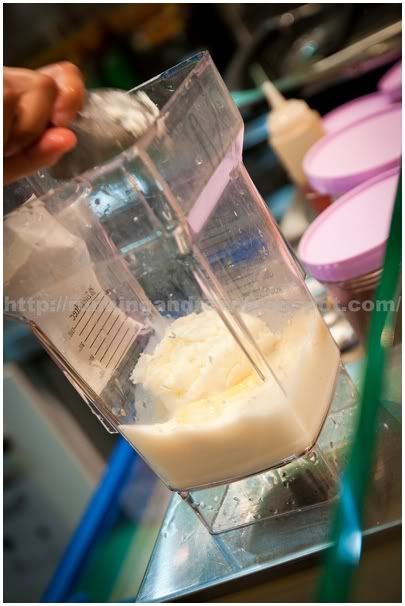 I find it very much tastier than my usual juice place. Its a healthy concoction of fresh yogurt and fresh fruits. Although its my first time trying their juices, I find it pretty consistent with the flavors. You can really savor the natural fruity flavors coming from the fruits while the yogurt gives you that rich, creamy and thick texture.
Prices for the juice ranges between RM9 - RM13.50
Among the juices we tried are:
King William Chocolate
Cookies n Cream
Mango Magic
Blueberry Burst
Raspberry Ripe
Tropical Pina Colada
*Okay what else did I miss/forget*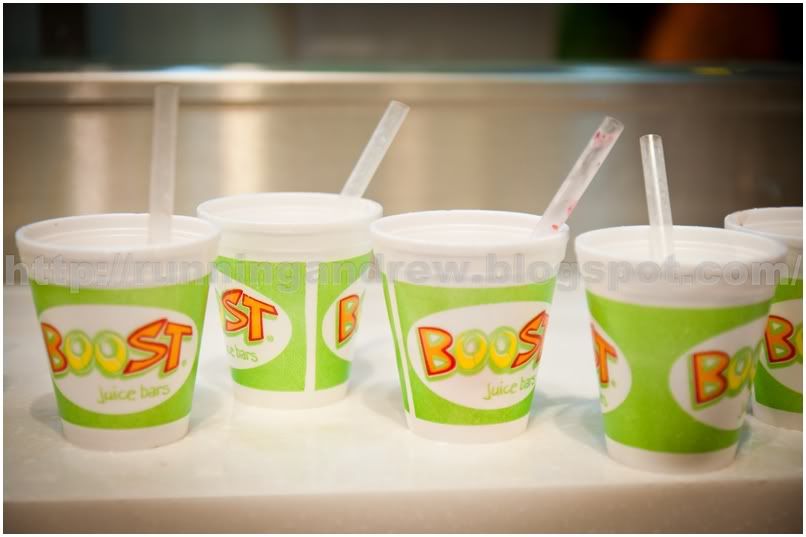 Juices overload, literally(these are just mini cups by the way)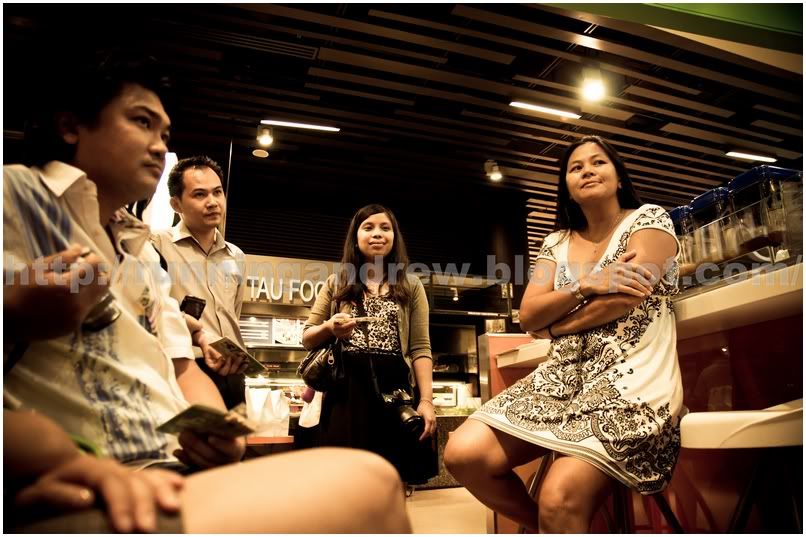 Dr. Soraya (right most) listening on while her husband, Nick introducing some of the juices available
Apart from just amazing juices, they also have complementary products such as low fat banana bread, fresh yogurts, organic popcorn, health bars and fresh fruits.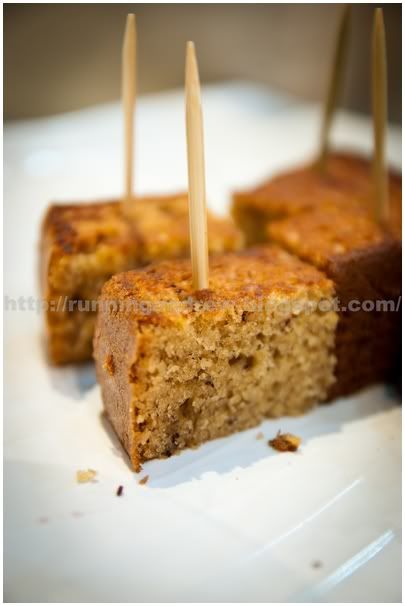 Low Fat Banana Bread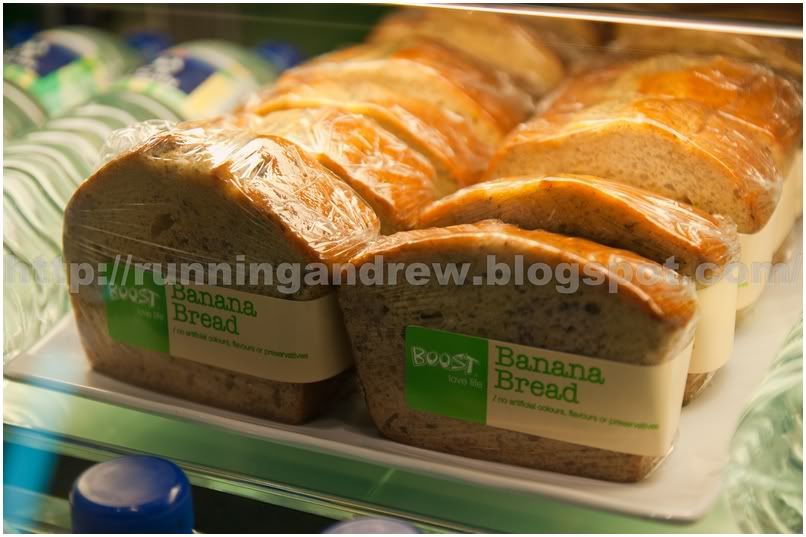 These are really really good. RM4.50 a piece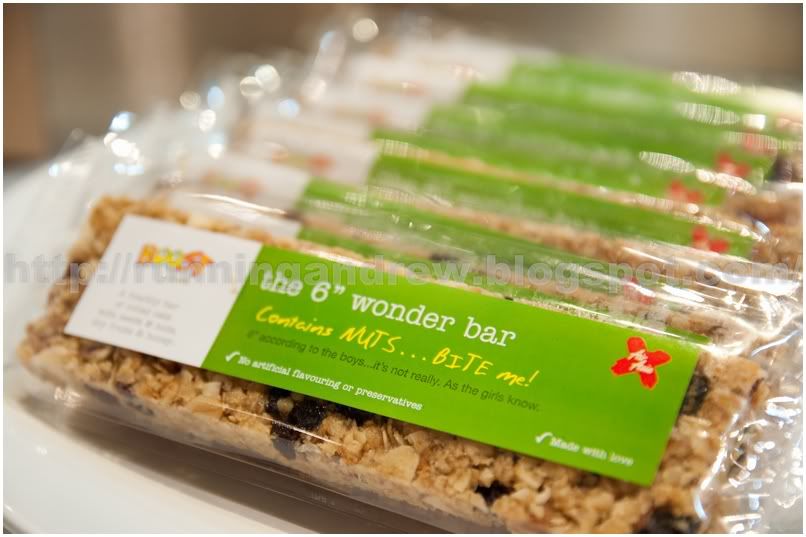 The 6" Wonder Bar, full of nuts(really). RM6.00 but currently its on introductory offer of RM3.00. Get them while its cheap!
Boost Juice Bars is currently running a competition where customers who visit any of their Boost Juice Store between 13th June and 10th July 2011 and purchase an Original Boost Smoothie, Crush or Juice will receive a Boost boarding pass. It will contain an instant win Boost instore prize and a unique code for the
Get The Fruit Outta Here
competition.
Drink more to stay healthy and you also stand a chance to win the first prize which is a trip to Australia, or the runner up prizes which are either a trip to London or Paris thanks with Air Asia X.
My personal opinion?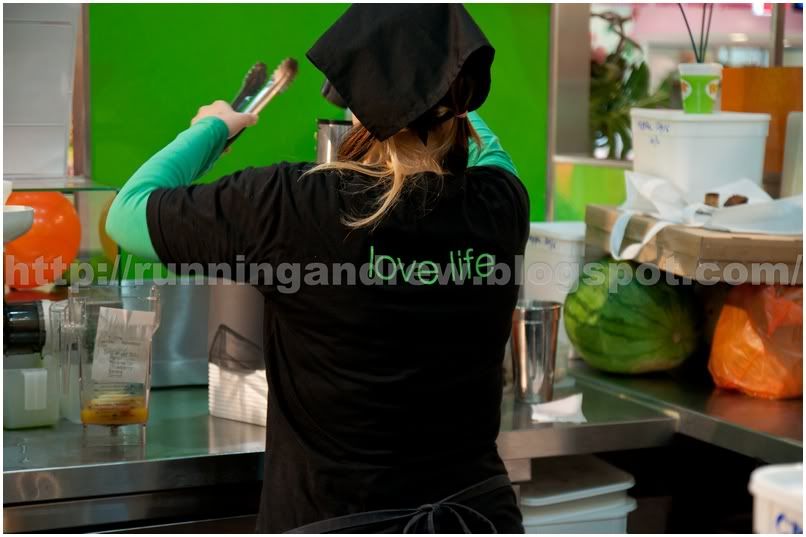 They might cost a little more but that extra cost is well worth it because I know what I'm paying for. It's simple really. Would you drink a cup of rich and wholesome juice with yogurt or a cup of mixed fruits with ice? I rest my case.
Visit their
website
for more info and remember to follow them on
facebook
and
twitter
for more info and promotions.
Do check Boost Juice Bars at the following location:
Suria KLCC, Signatures Food Court, 2nd Level Centre Court
Mid Valley, LG-083, Mid Valley Megamall
Bangsar Village 1, G-21, Ground Floor
Subang Parade, LG K02, LG Floor
Bangsar Shopping Centre, Ground Floor, East Wing Concourse
Gurney Plaza, Penang, Basement 1
LCCT Airport, Sepang
Pavilion, Food Republic, Level 1
One Month Kiara, LG-8 Lower Ground
Singapore:
VivoCity, L2-134 VivoCity
One Raffles Place, B1-03B One Raffles Place
Plaza Singapura, 7th Floor Plaza Singapura
Changi Airport T1, Departures Area, T1, Changi Airport
p/s: I hope Boost Juice Bars will launch a store at One Utama